Entrepreneurs know that running a business is a never-ending learning experience. It's a long way of finding the right connections and learning from their top business leaders, which is why startup conferences are so popular nowadays.
Younger entrepreneurs face a problem: Where to get money to fund their goals? This is why startup conferences exist. In a startup conference, business people learn from experts, meet potential partners, and even get inspired to make their businesses flourish. These are some of the many ingredients that make a successful business, especially when paired with services for startups.
We've looked through the top online startups and have compiled a list of the best startup events for you to kick off your venture.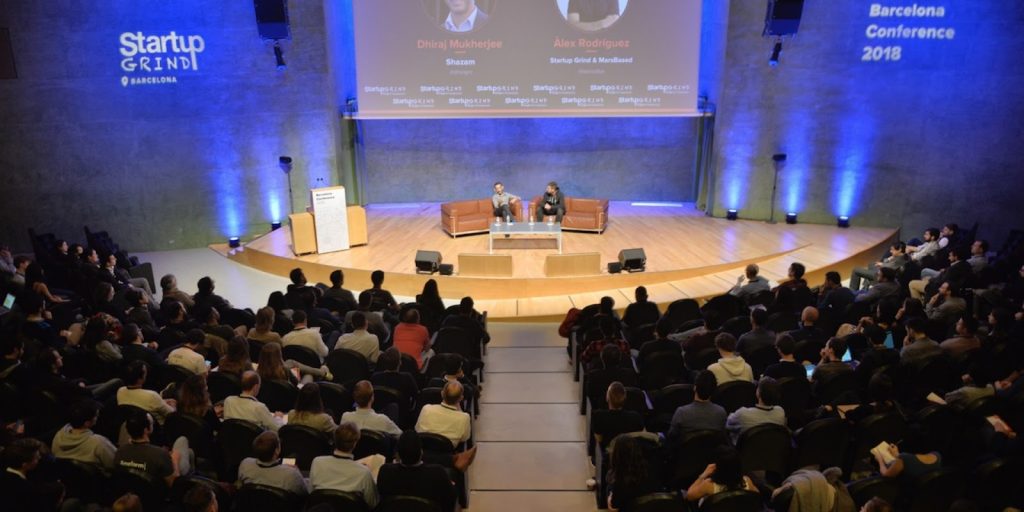 Who Should Attend Startup Events?
A startup event is open for all kinds of people that are interested in businesses. However, you can make a breakthrough and separate them into:
Founders/ Entrepreneurs
Startup Employee
Marketers/Managers/Owners/Directors
VCs and Angel Investors
Business Consultants
Of course, it's not limited only to these people, but they are the ones that will enjoy the conference the most.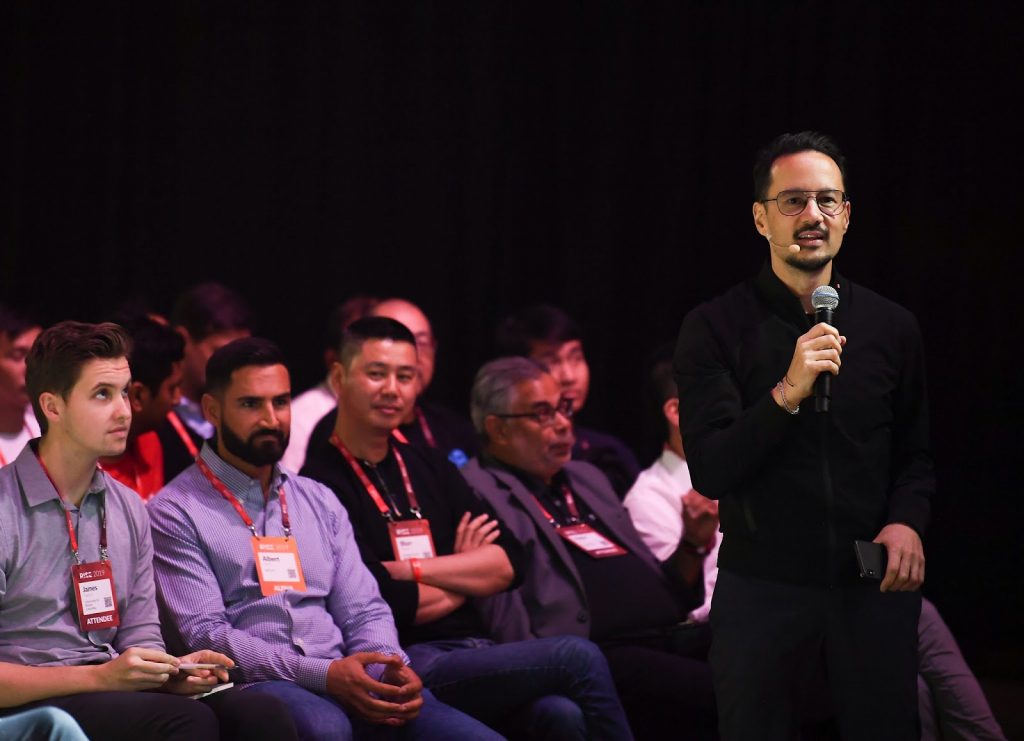 Why Attend Startup Events?
Every type of person mentioned above has a different agenda to attend startup events, but they all have some things in common:
They are interested in gaining more knowledge so they can open a business.
They are hoping to see the new disruptive emerging technology companies that could come from those new businesses.
They are looking for angel investors or persons interested in their businesses.
They are just business lovers.
And since these conferences aren't exclusive for businessmen, you can also find people with different goals. For example, if you are a marketer, you may want to attend these events to learn new hacks from a top startup and analyze the competition. You also may be an expert consultant for tech startups, so you would want to meet the industry leaders and offer your services.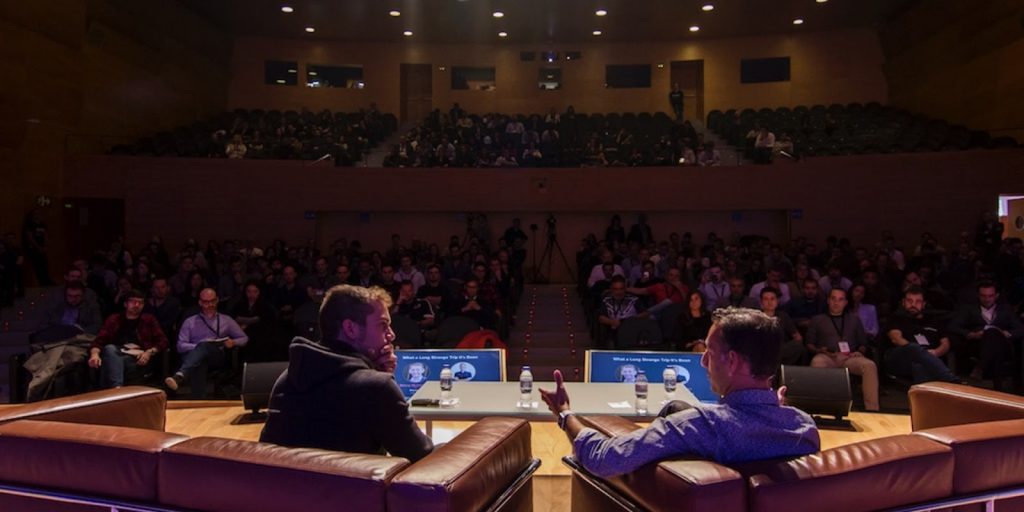 Online vs. Offline Startup Events
Right now, due to sanitary restrictions, there may be problems with access to all the conferences available for 2022. So, if you're going to attend to you need to know the difference of what you will encounter with:
Online Events
The most obvious upside of attending an online event is the convenience of not having to get on a plane, check into a hotel, and be away from your office or family for days. Another benefit of online events is the increased access to connecting with more international speakers & contacts that you might otherwise not have had the chance to meet in person.
These kinds of events are part of the digital transformation that the world is having, so in the future, there's a probability of seeing more conferences in this format. The biggest downside to online events is the lack of exciting atmospheric energy.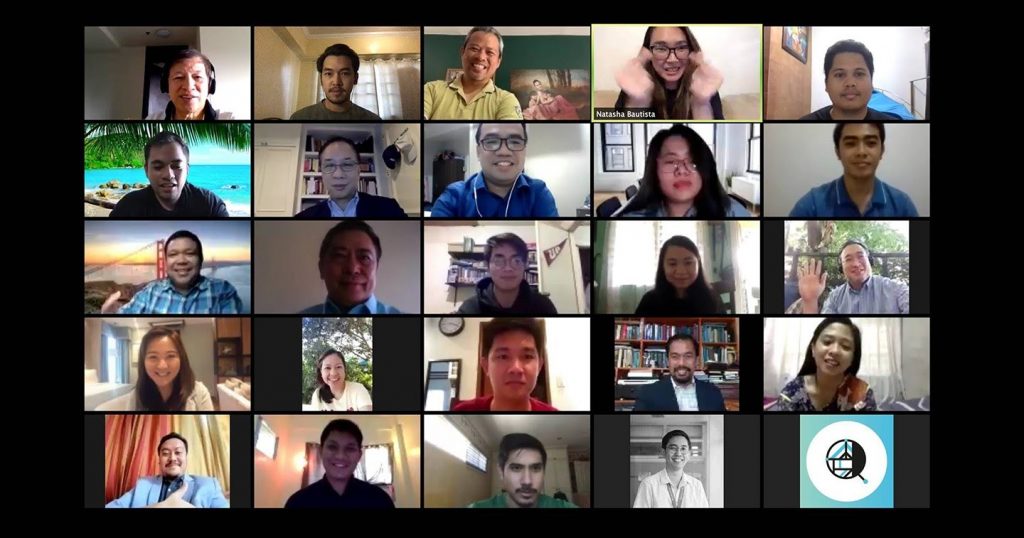 Offline Events
Offline events also have benefits, including spontaneous meetings with potential clients and all the fun that happens after offline events like karaoke parties, etc. Startup conferences also help you generate new ideas and grow both personally and professionally. The best startup conferences are the ones that offer you the possibility of growth only by attending.
Whether we return to fully in-person events again shortly, the fact remains that startup conferences are re-thinking business models with attendees in the form of pay-as-you-consume packages. They also have in mind add-on pricing for exclusive access to content and alternative experiences at premier prices.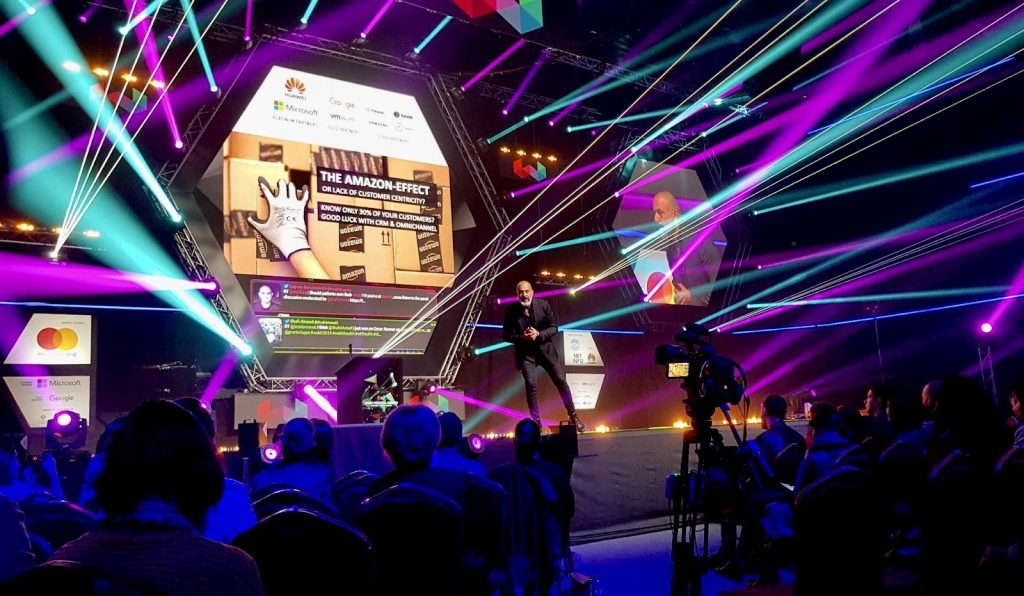 List of the Best Startup Conferences in 2022
Below you will see a list of many satellite events and top startup conferences in 2022. The world's biggest companies and business leaders will be joining some of these conferences to get more knowledge and discuss the latest trends and the global economic situation, so you better be ready for them.
Software Quality Days Conference (18 – 20 Jan 2022)
Location: Vienna, Austria.
The Software Quality Days Conference will take place in Vienna, Austria, from January 18th to January 20th. It's one of the most anticipated conferences, with Europe's hottest startups showing up. As one of the world's top events, you will be able to enjoy the brilliant minds in software and address all topics regarding this disruptive technology.
You can get your tickets for this great event directly on the main page.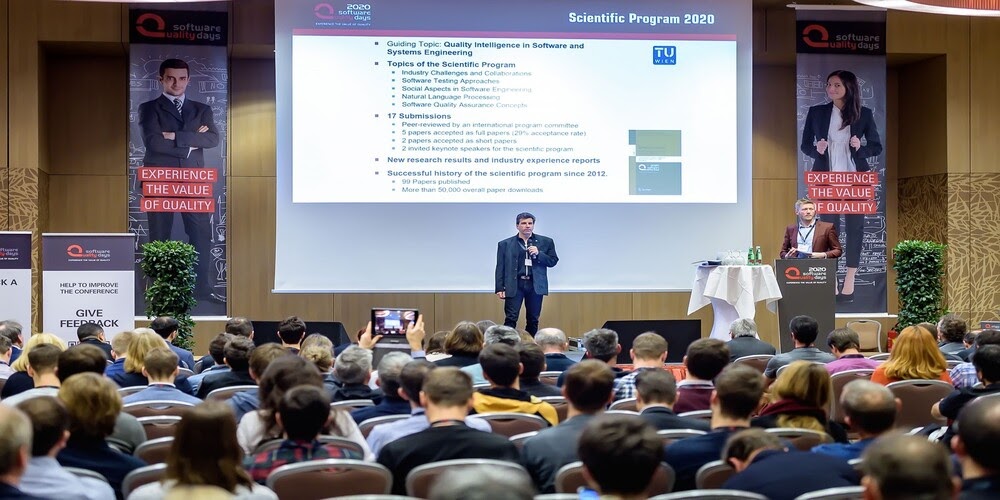 Cybertech Conference and Exhibition (25 – 27 Jan 2022)
Location: Tel Aviv, Israel.
The Cybertech Conference and Exhibition will be celebrated in Tel Aviv, Israel, from January 25th till January 27th. It features a conference with world-class speakers and a massive 3-day exhibition. The technology conference gives the chance to enjoy the presence of tech leaders and their thoughts about cyber security and innovation.
As Tel Aviv is hosting the fastest-growing tech conference, it offers a chance to startup founders and other promising startups to join the international tech entrepreneurial ecosystem. That's a unique opportunity to network and strengthen existing alliances and form new ones.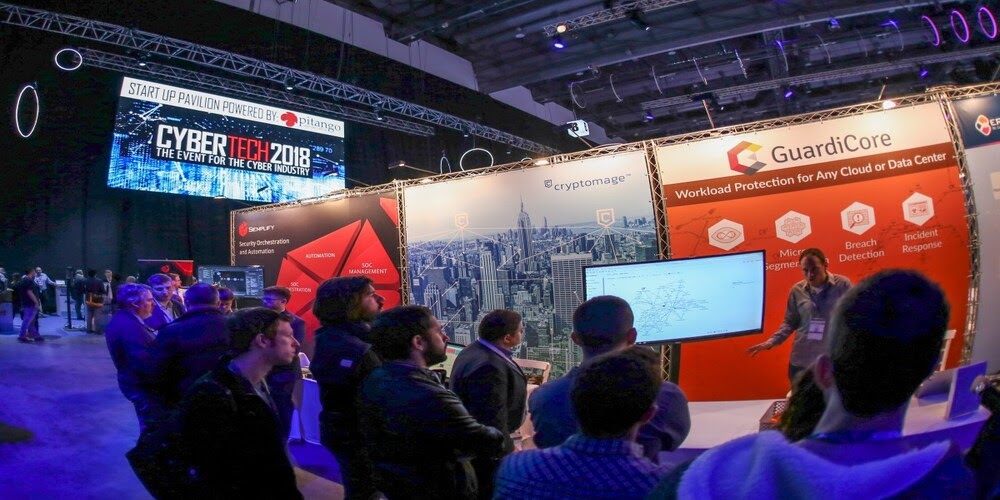 Conference of Economic Forum of Entrepreneurship & International Business (01 Feb 2022)
Location: University of Oxford, London, UK.
This annual conference will be held at the University of Oxford, London, UK. The event will be focused on collecting intellectual materials in business and economics, letting startups and new entrepreneurs learn strategic management.
This is a curated one-day event (February 1st). During this time, the key players in this conference, such as scholars, freelance researchers, and Ph.D. candidates, will have the chance to find networking opportunities.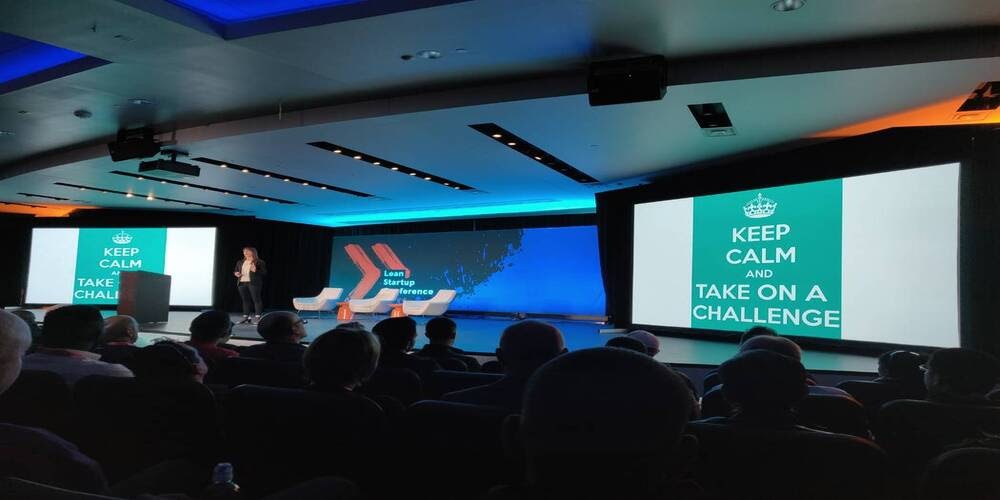 E-Payments and Internet Banking (09 – 10 Feb 2022)
Location: Bahrain.
The EPAY web summit is the meeting point for the most innovative entrepreneurs in the e-commerce sector, retail, banking, fintech, and telecommunications. This is one of the multiple conferences over the year taking into account these topics since they are part of the breakthrough technologies that will change the world in the years to come.
There will be a lot of international delegates that will also talk about digital health in these environments, but primarily focusing on the issues that could be presented in the development of payments and banking technology. It's a conference to celebrate entrepreneurship since it brings together a lot of tech founders, executives, and investors from private and public institutions.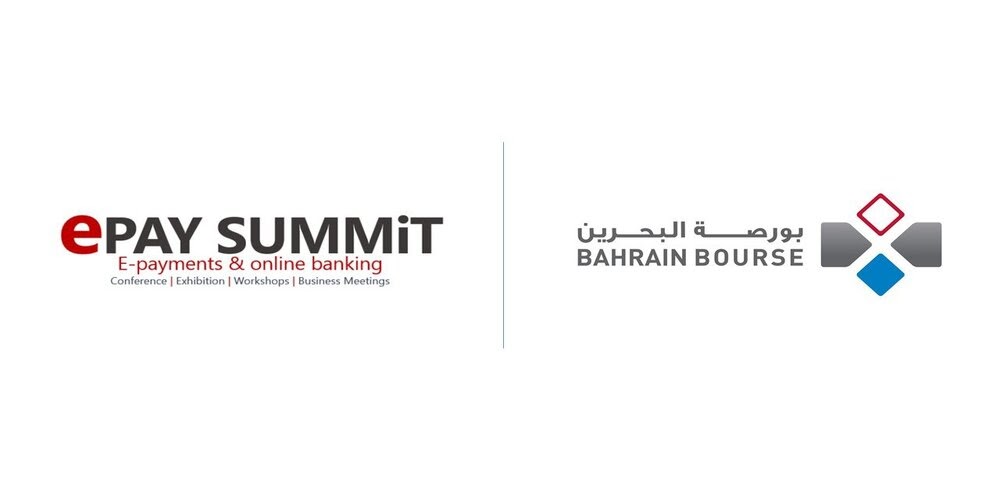 Network & Distributed System Security Symposium (27 Feb – 03 Mar 2022)
Location: San Diego, California.
The Network & Distributed System Security Symposium, or NDSS, will be celebrated in San Diego, California, from February 27th to March 3th. You would have thought that San Francisco would have been a better option, but this conference features world-class content.
Tech experts worldwide will come to the symposium looking for great networking, innovation, and the largest gathering regarding system security. Established companies could also take part and be a good option for a business development manager.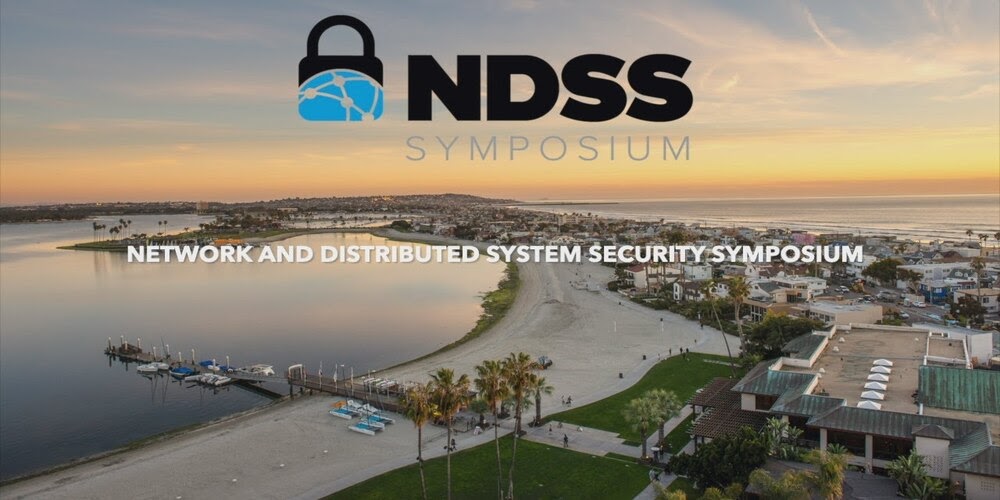 Mobile World Congress (28 Feb – 03 Mar 2022)
Location: Barcelona, Spain.
The Mobile World Congress will take place in Barcelona, Spain, one of the iconic festival cities, from February 28 until March 03. The annual conference focuses on the latest tech trends in the mobile industry and attracts the most promising startups in the tech field, along with the best tech talents worldwide.
This is Europe's largest tech conference, with most successful European entrepreneurs showing up to discuss with the tech community and create meaningful connections.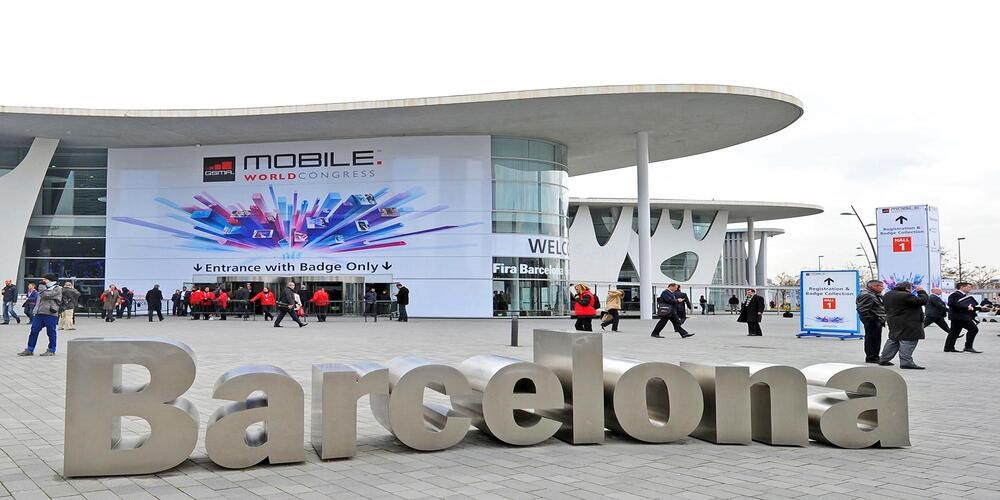 Conference on Innovations in Clouds, Internet and Networks (07 – 10 Mar 2022)
Location: Paris, France.
Paris, France, will host the Conference of Innovations in Clouds, Internet, and Networks from March 7 to March 10. This year's event will feature the news for cloud computing and the softwarization of services, which is now something that innovative entrepreneurs are taking part in.
There will be keynote speeches and thought leaders with whom you can do quality networking. It's meant to be the best tech conference since it will treat the future 6G communications, discussing how it will affect the new enterprise technology.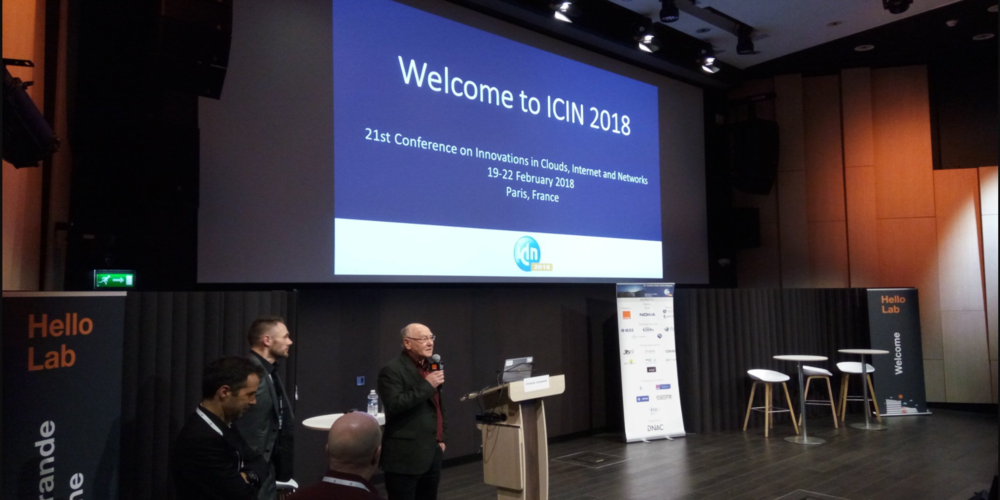 International Entrepreneurship Finance and Business Management Summit (08 – 11 Mar 2022)
Location: Washington, USA.
The International Entrepreneurship Finance and Business Management Summit will take place in Washington and will be available from March 8 to March 11. They welcome all Business Tycoons, Women Entrepreneurs, enthusiastic youth, Academic Entrepreneurs, Small-scale Industrial People, Financial institutions, and startup founders in a few networking events.
The global conference will cover key themes such as business development and innovations, along with the improvement of the global economy. Thus, business professionals will be there as industry experts to talk about business solutions.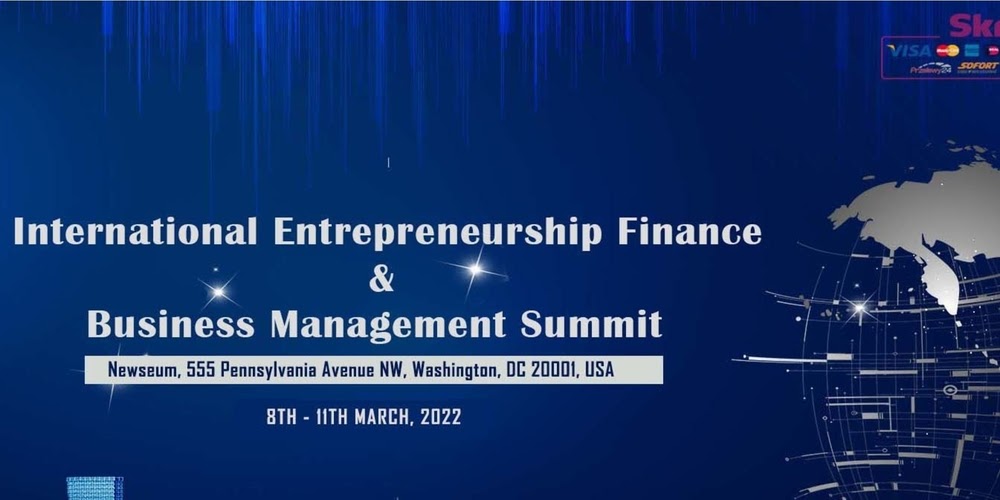 ITB Berlin (09 – 13 Mar 2022)
Location: Berlin, Germany.
The ITB conference will be celebrated in Berlin, the same city as the music festival Musikfest 2022, and it is going to happen from March 9th to 13th. It will be focused on the restart and recovery of the economy, including the startup ecosystem. There is high demand for this annual business highlight of the international travel industry. The conference plans to have a hybrid edition, both in-person and online live streams, with a remote team. 
The conference will provide a platform for business, networking, content, and dialogue, and its physical and hybrid trade show stands will create a setting for successful participation in the event.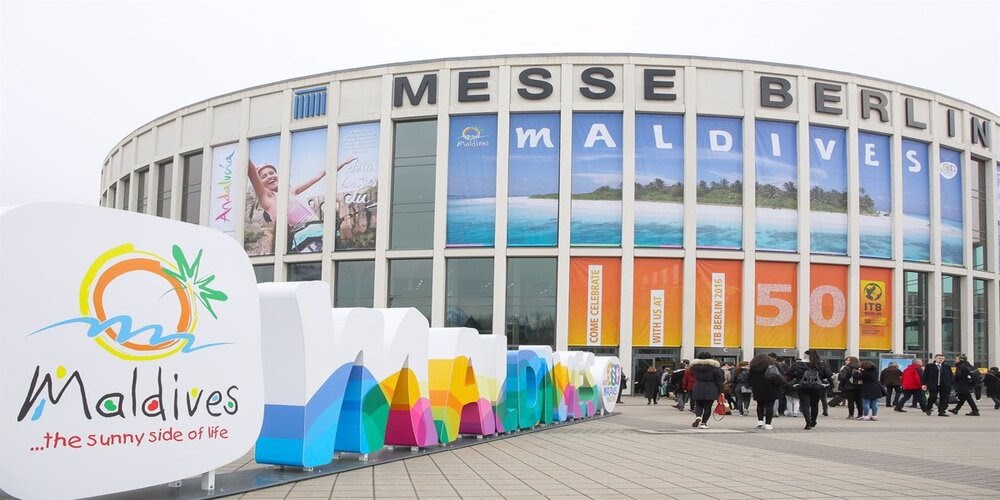 Industrial Internet of Things India (09 – 10 Mar 2022)
Location: New Delhi, India.
The Industrial Internet of Things for 2022 will be celebrated in India, from March 9 to March 10. Global brands will share knowledge and opportunities regarding smart manufacturing and infrastructure. World-leading experts will also participate in this event to connect technology providers with potential IoT adopters.
This could be an immersive event since it will cover topics relevant to smart cities and machine learning.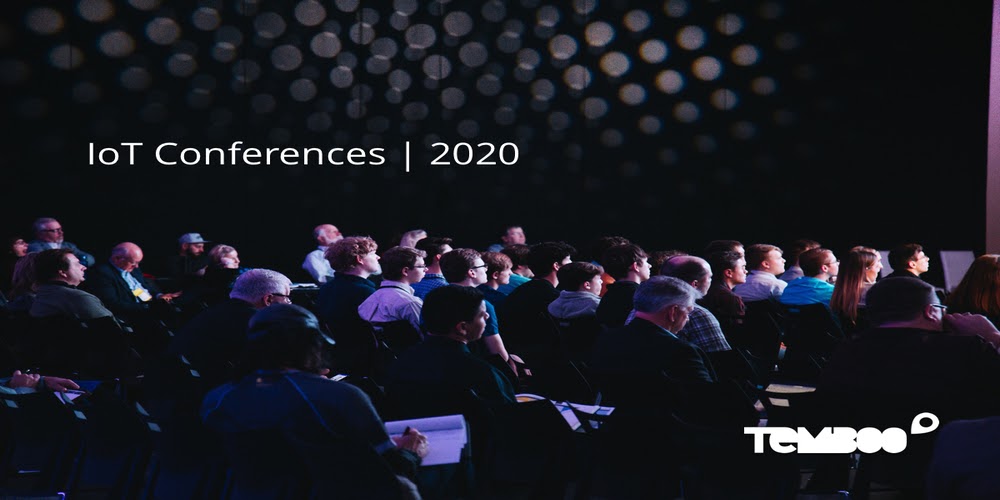 Internet of Things Forum Africa Exhibition (29 – 30 Mar 2022)
Location: South Africa, Africa
This Internet of Things Forum will be held in Africa from March 29th to March 30th. It's one of the most anticipated conferences since it will include many of the next-generation innovations with leading companies in the market.
This global gathering will include thought leaders and decision-makers in the sector. It's a great chance for a tech startup to raise money and have tangible opportunities to grow. For aspiring entrepreneurs, it could be a chance to find investment opportunities as well.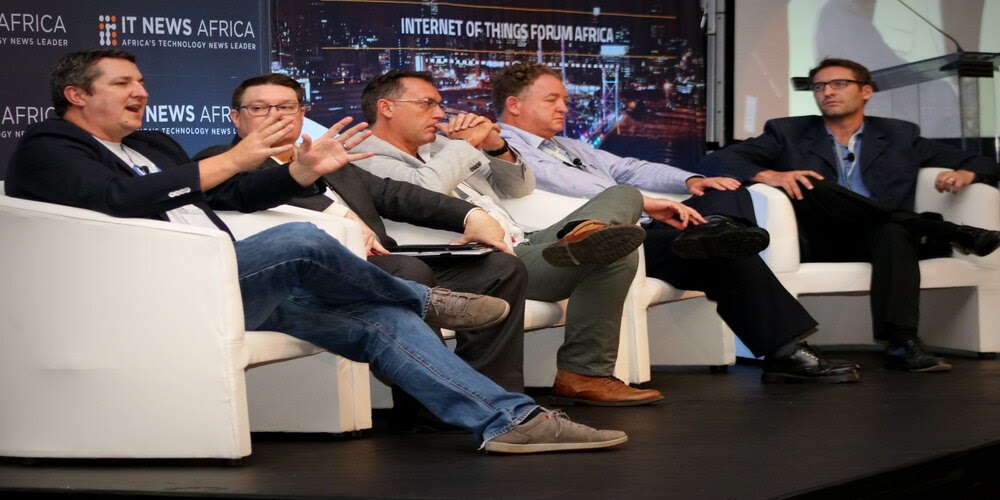 Smart Home Expo (20 – 21 Apr 2022)
Location: Mumbai, India.
The Smart Home Expo will feature smart home technology and home automation. Entrepreneurs and investors in this niche can join together and have meaningful conversations, sharing valuable insights in an in-person conference that will take place in Mumbai from April 20th to April 21.
This conference will put together the world's brightest minds in the sector, with over +200 exhibitors speaking about fresh ideas about home automation. There will also be side events, such as meeting system integrators or showrooms with the latest technology.
This is one of the few events besides the Dublin Tech Summit that will take place in April.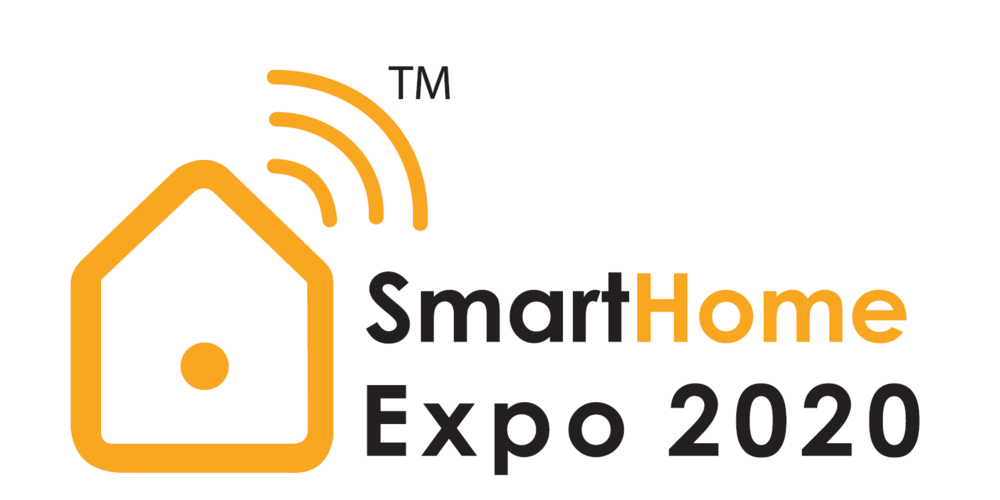 Retail Asia Conference & Expo (04 – 06 May 2022)
Location: Hong Kong, China.
The Retail Asia Conference & Expo will be based on the multipurpose-built Hong Kong Convention and Exhibition Centre from May 4th till May 6th. It will bring together the top minds of the retail market and successful entrepreneurs.
This two-day event aims to explore revolutionary ideas and emerging technologies, along with the creation of valuable connections and knowledge sharing with the startups of this niche.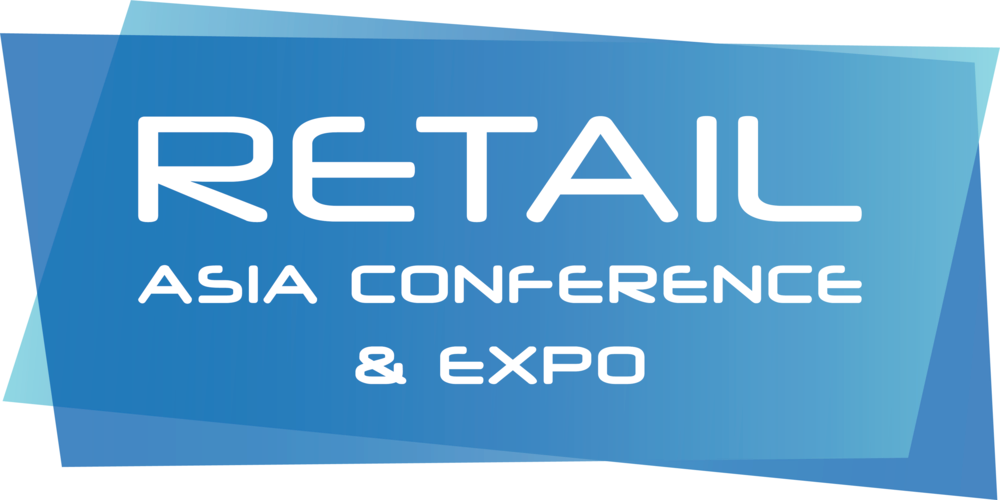 IoT Solutions World Congress (10 – 12 May 2022)
Location: Barcelona, Spain.
The IoT Solutions World Congress will take place in Barcelona, from May 10th to May 12th. This event aims to show where digital transformation happens. Tech enthusiasts, tech startups, and tech leaders can gather and discuss business opportunities here.
Las Vegas will have a conference in its doors where new business ventures can be started thanks to the participation of international investors and constant digital growth. The event also brings tons of digital companies that will delight the spectators' eyes with cutting-edge technologies.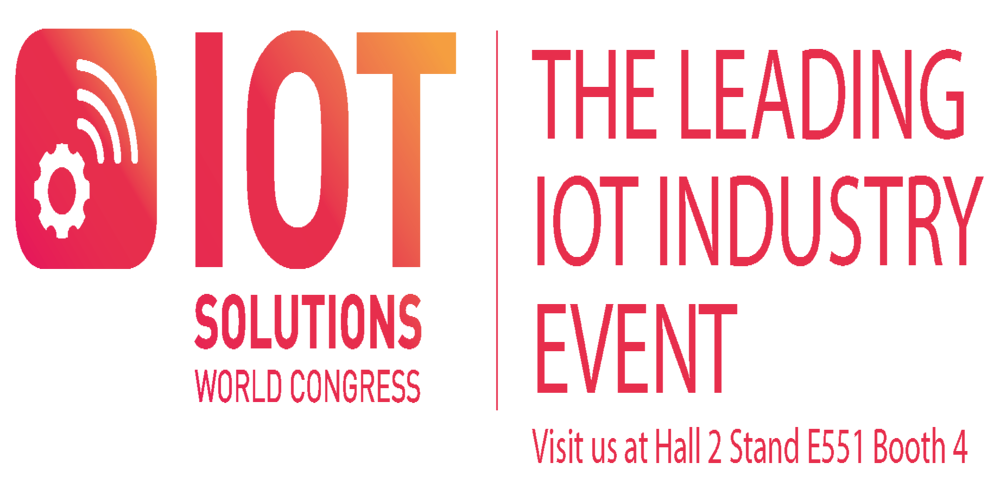 IoT Tech Expo North America (11 – 12 May 2022)
Location: Santa Clara, USA.
The IoT Tech Expo North America is a two-day conference from May 11th to May 12th. Here, people will discuss everything related to the tech industry, such as the global AI ecosystem, and how new businesses can improve and implement actionable strategies to drive their projects. In these kinds of tech conferences, many SaaS startups can learn more about the mentioned subjects.
This expo is compared with all digital CES that has been so far. And potentially, it could end with champagne popping exits after two long days.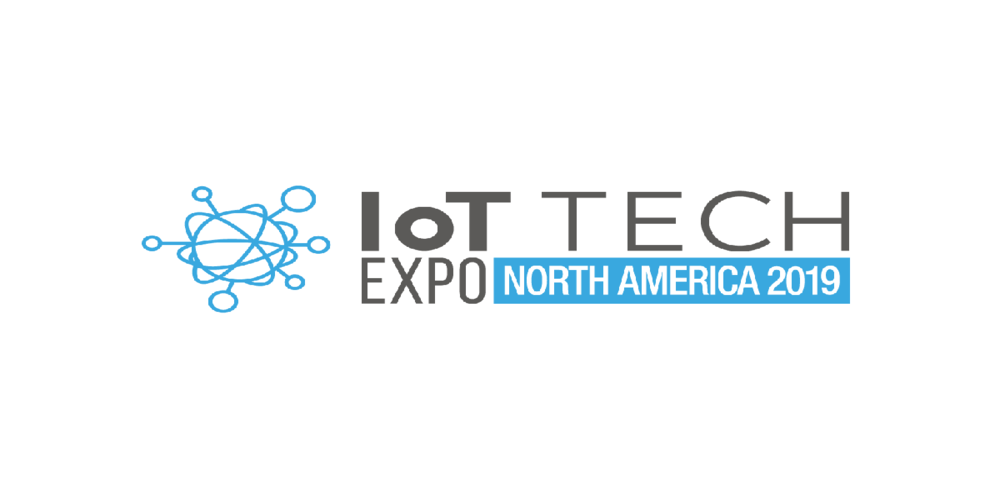 Future Retail Conference (29 – 30 Jun 2022)
Location: Berlin, Germany.
The Future Retail Conference is launched in Berlin, Germany, from June 29th to June 30th. This web summit has proven to be important for the digital retail niche. This virtual event is looking forward to finding numerous new networking ideas and programs to help the retail business.
This remote conference will be covering topics ranging from K5 keynotes, the ChefTreff podcast, and exclusive K5 insights.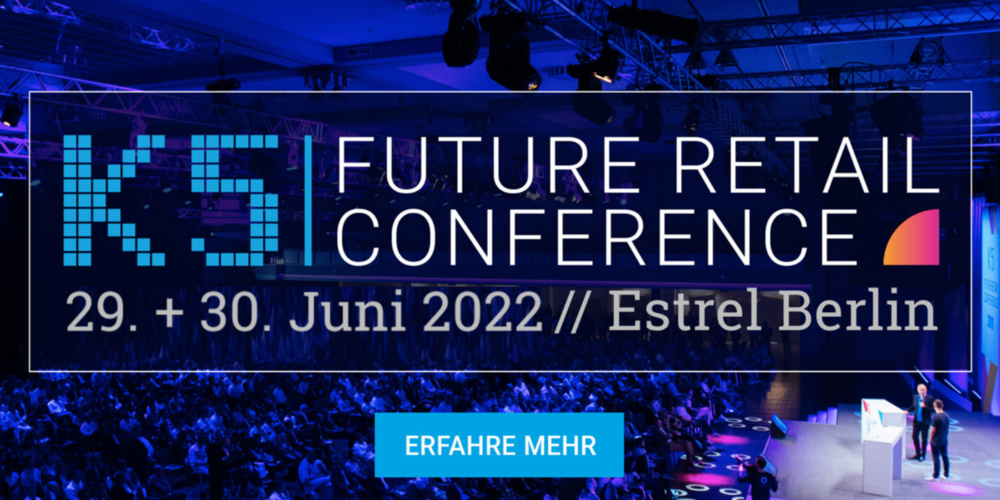 International Conference of Information Security and Internet Engineering (06 – 08 Jul 2022)
Location: London, United Kingdom.
The International Conference of Information Security and Internet Engineering is scheduled in London from July 6th to July 8th. The event is organized by the International Association of Engineers. It will serve as a platform for the engineering community looking for networking opportunities.
There will be different topics to talk about, like artificial intelligence and big data. Also, corporate innovators will speak about all the changes that occur in the world of internet and security.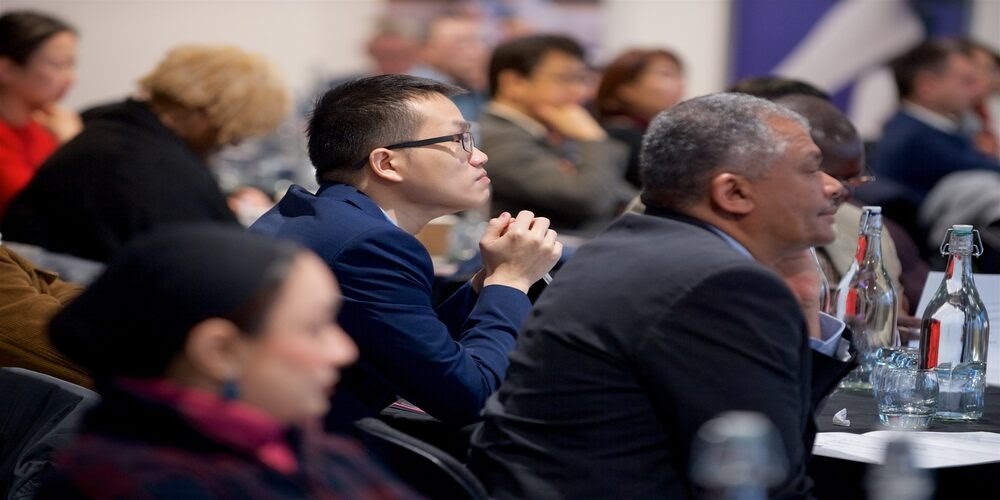 Black Hat USA (06 – 11 Aug 2022)
Location: Las Vegas, USA.
The Black Hat conference will take place in Las Vegas, USA, from August 6 to August 11, covering the latest news regarding cyber security. This is not one of those business events, but still, companies gladly participate in learning how to protect their assets in the digital society.
Emerging Trends in the security niche have become a leading event since the world has become more digital than ever. The conference encourages people to grow in the cyber security niche. When it comes to this aspect in its businesses, startups may have a difficult time. This is why this could be one of the top startup conferences to attend.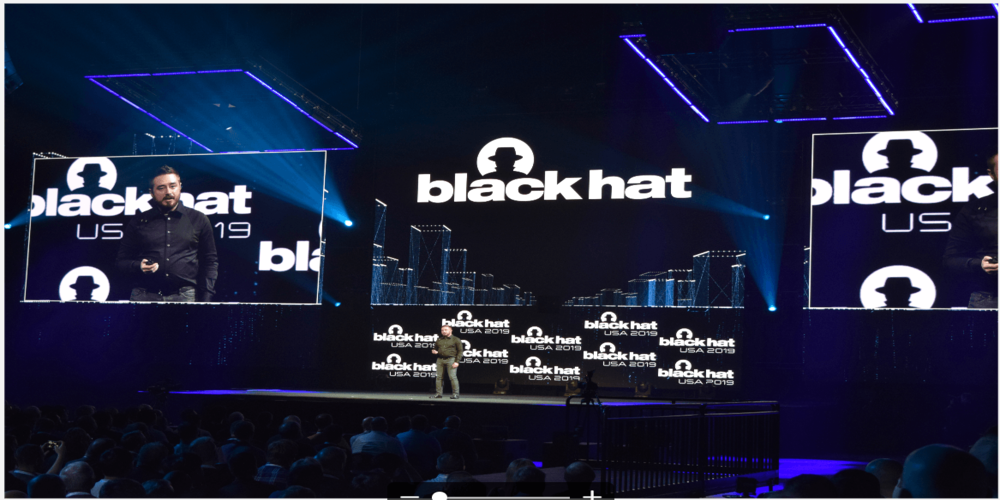 China International Optoelectronic Exposition (07 – 09 Sep 2022)
Location: Shenzhen, China.
The China International Optoelectronic Exposition is set in Shenzhen, China, since 1999. Now it's presenting again from September 7 to September 9 to show the most exciting startups and the global leaders in the niche. This annual gathering will cover precision optics, lens & camera modules, lasers technology, infrared applications, optoelectronic sensor, photonics innovations, and other topics related to the tech event.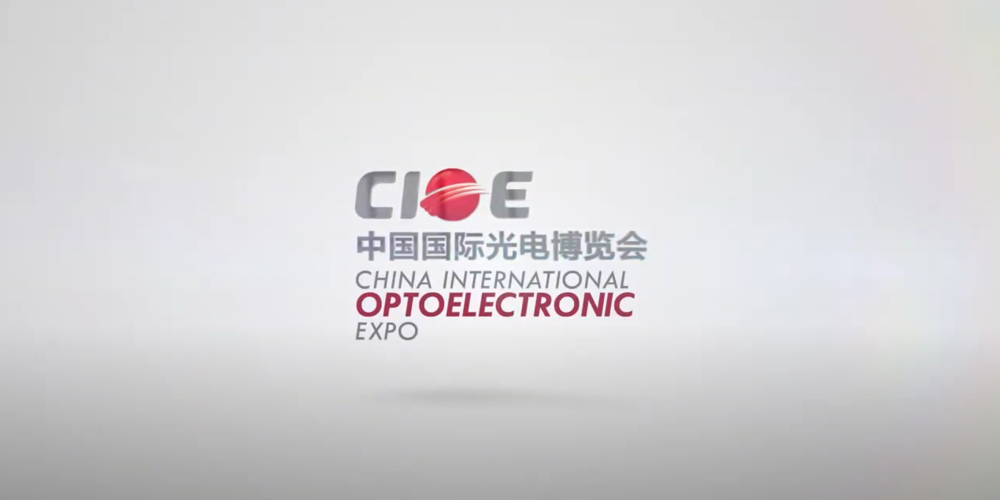 Conclusion
A startup conference could give businesses the boost they need to improve in their niche. The innovation that you could find in a startup event is necessary for each entrepreneur that is looking to grow in this global economy.
The conference on the planet is well-seen as a place where people can learn the principles of new skills such as app development or growth hacking. These business conferences are the places that can take the startup game to a new level. This kind of event brings together the biggest tech innovations and tech talent that will change our world for the better.
Your business could potentially turn into a global or flagship startup with actionable advice from expert entrepreneurs and investors.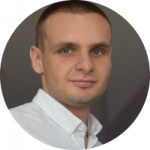 SEO specialist with over four years of professional experience. A/B test and Data-Driven SEO enthusiast. In his work, he focuses on the development and implementation of a strategy that achieves predetermined, specific goals. Privately, a fan of mountain biking.