Being a good marketing professional or having a brand that holds a good marketing department is more than just putting some strategies into practice. It's also about learning from the best and the new trends on the market.
Attending a marketing conference is an opportunity to learn about upcoming novelties and new technology in the industry, network with marketing peers, keynote speakers, brand marketers, business leaders, and vendors, and just stir up a bit of new inspiration and enthusiasm for your work.
There is no "best" conference, just a cluster of several physical or virtual events. Each of these digital (or not) marketing conferences offers an entirely different list of topics. Each of these events will take place around the world across the year.
Top 2022 Marketing Conferences You Don't Want to Miss
We will list the most-attended digital marketing conferences for 2B2 and B2C businesses. Try to organize your calendar and participate in as many as you can; every virtual event on this list is worth it!
You'll leave feeling recharged, re-inspired, reconnected, and empowered to take the world by storm in 2022 and beyond.
January
Carnegie Conference (Jan 19-20, 2022)
Disney's Yacht & Beach Club Resorts (Lake Buena Vista, FL, USA)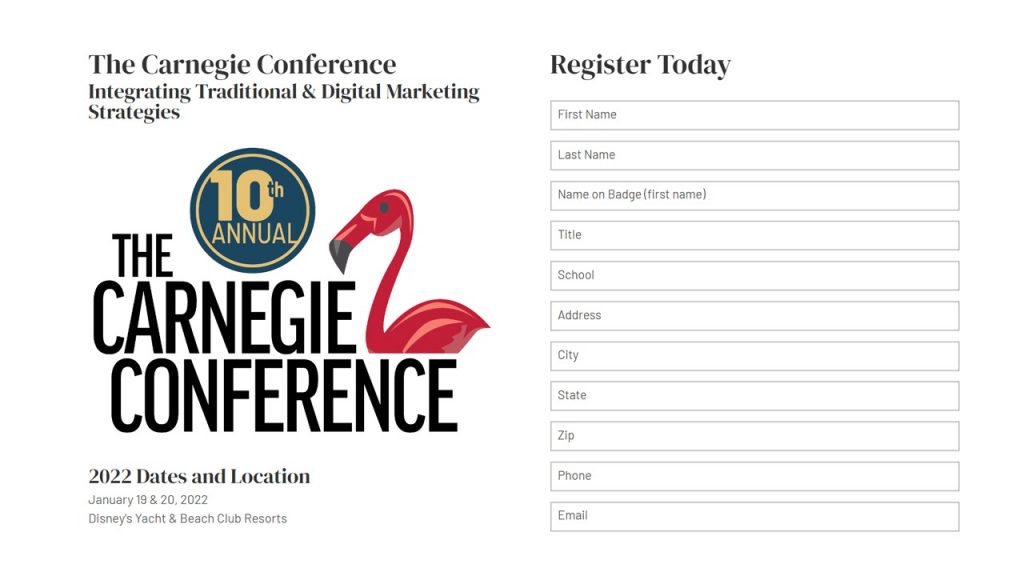 This is a marketing event that explores the problem between recruitment and marketing strategy. Industry-leading experts and a few celebrities will attend to explain how to use today's top marketing new strategies in student recruitment plans.
Lead Generation World: San Diego (Jan 16-18, 2022)
Town and Country Resort (San Diego, California, USA)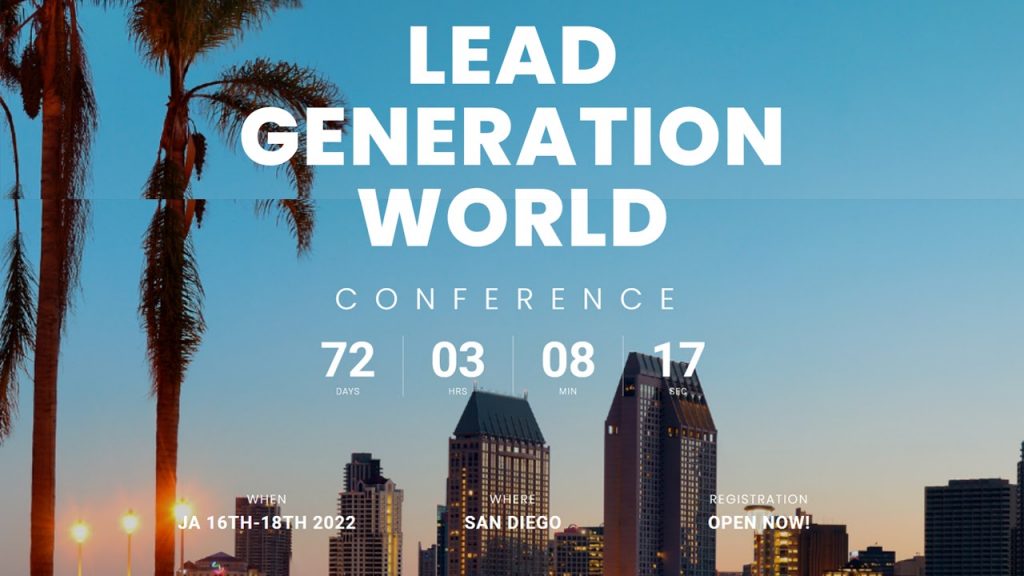 This conference is created for companies or major brands that provide services to help other companies to generate or buy leads.
LGW's primary focus is to help lead buyers, global leaders, and advertisers successfully navigate the lead generation ecosystem by providing highly targeted and insightful content. Besides, this conference involves exclusive networking events and opportunities with companies that can support their efforts.
Japan IT Week: Osaka (Jan 19-21, 2022)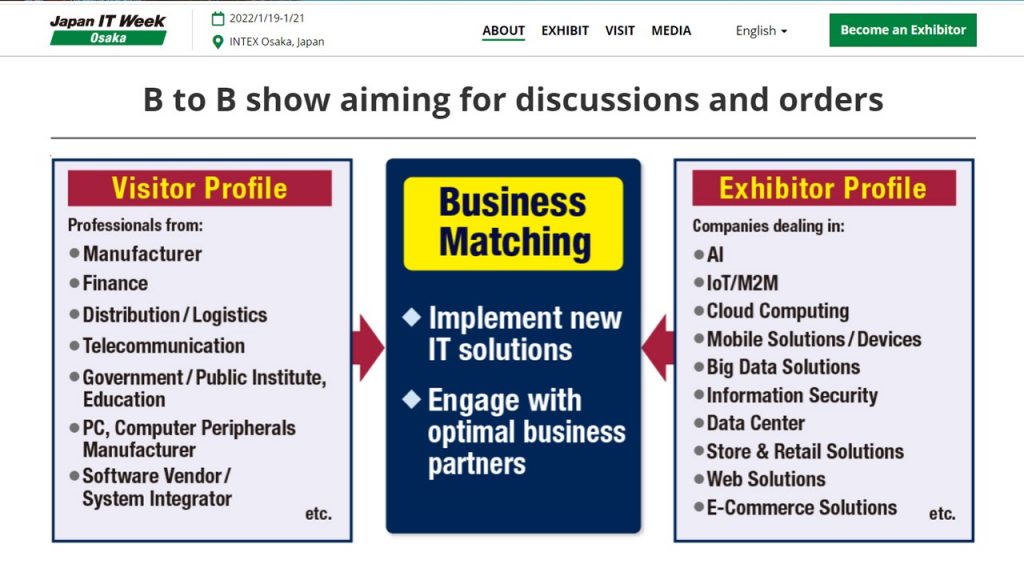 This marketing event focuses on every aspect of technology marketing, i.e.:
AI:
IoT/M2M;
Cloud computing;
Mobile solutions/devices;
Big Data Solutions;
Information security;
Datacenter;
Store & retail solutions;
Web solutions;
E-commerce solutions.
In this conference, digital marketers can participate as expositors or visitors. There is always the opportunity to make deals.
February
Digital Marketing for Financial Services West Summit 2022 (February 22-23, 2022)
Accessible anywhere in the world.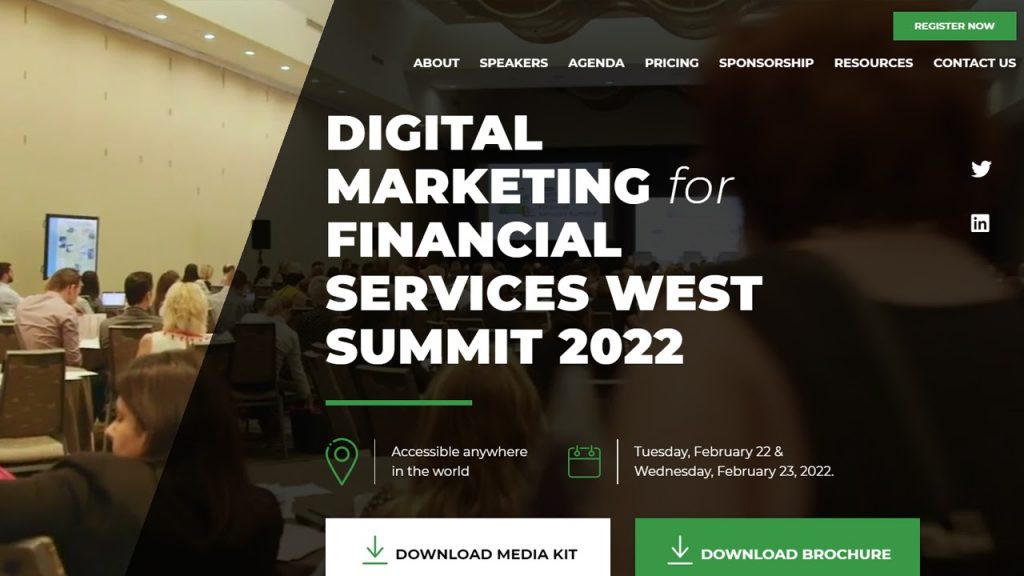 The Digital Marketing for Financial Services Summit West covers topics such as:
Conversion;
Digital ROI;
Customer loyalty;
Attribution;
Brand and customer engagement.
The Digital Marketing for Financial Services Summit West brings together senior attendees with responsibilities in:
Digital Marketing;
Marketing;
Accounts;
Social, Content, Web;
Business Development.
E-commerce Berlin Expo (Feb 9, 2022)
STATION Berlin, Luckenwalder Str. 4-6 (Berlin, Germany)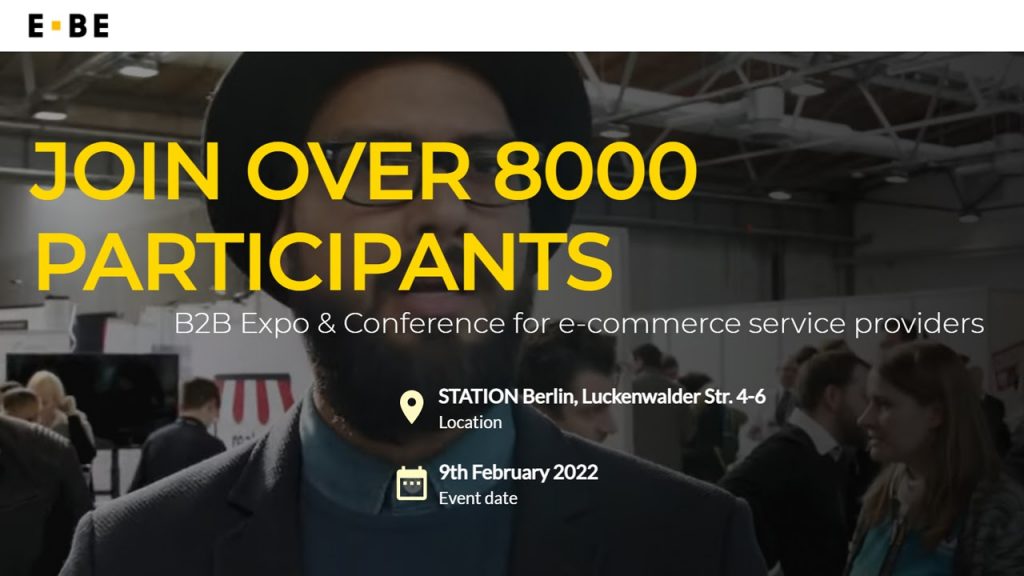 This is the largest pure-play eCommerce conference in Berlin, with over 200 exhibitors and more than 10,000 international visitors. This version will feature more than 50 speakers who will share their knowledge in the eCommerce sector. It's the perfect place where you can develop any marketing skill.
iGB Affiliate London (Feb 2-5, 2022)
ExCel London, Royal Victoria Dock (London, UK)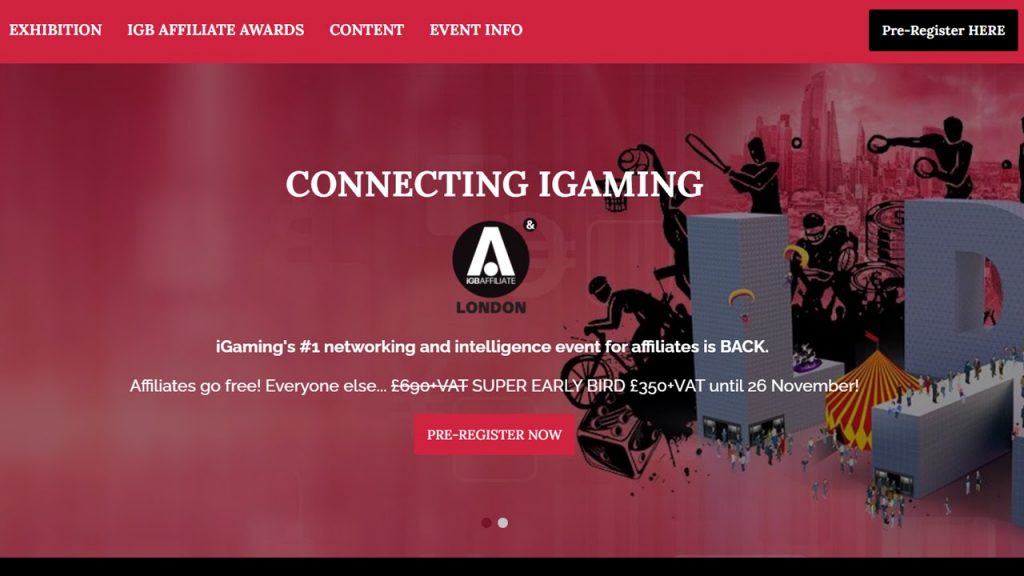 This is a perfect event for players, game developers, producers, digital nerds, small and middle-size studios interested in connecting with iGaming affiliates. You will find everything from stands to bespoke digital and physical sponsorship that can help you to accelerate your player traffic.
March
Social Media Marketing World (March 14-16)
San Diego (CA, USA)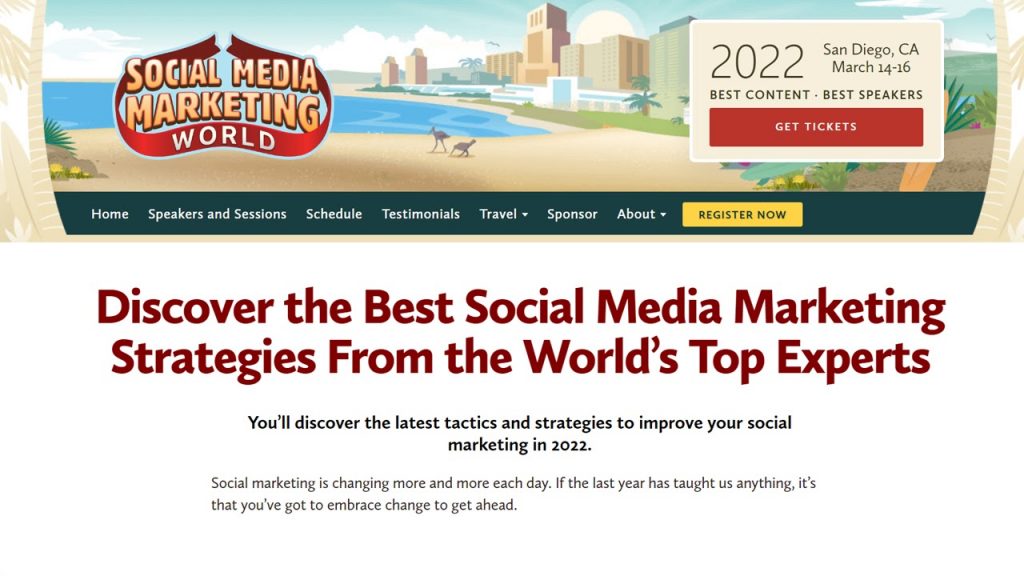 This is a premier event hosted by Social Media Examiner and designed for social media advisors, industry leaders, solution providers, and everyone involved in the content marketing world. Here you will take your social marketing skills to another level and discover how to achieve your marketing goals.
This event is focused on four areas of the content marketing strategy:
Social media skills and strategies;
Organic social marketing;
Content marketing;
Paid social marketing.
ContentTECH (March 22-23)
San Diego (CA, USA)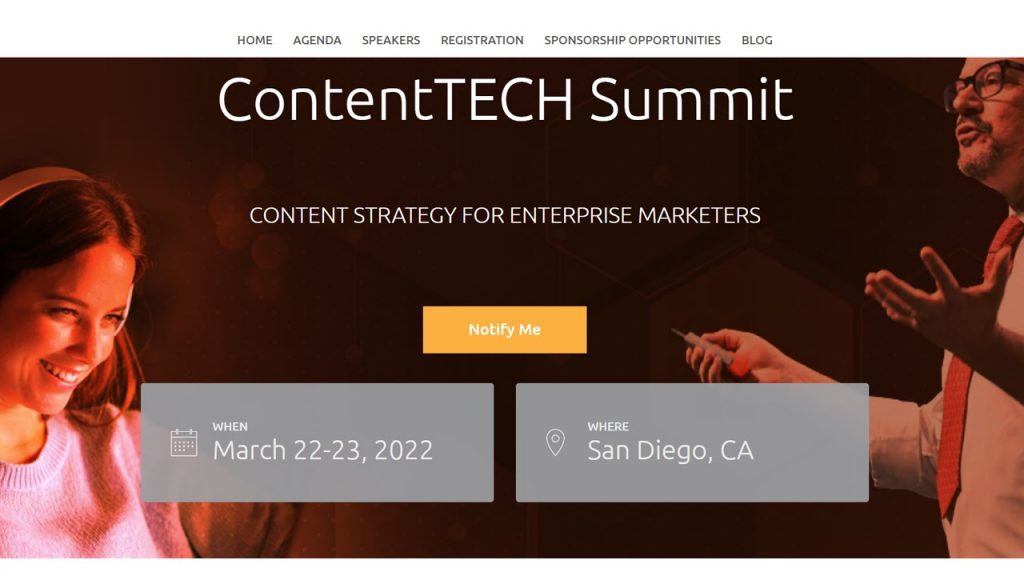 This event is for marketing professionals interested in learning how new technologies are changing the world of marketing. Here you'll find out how to ensure your business is preparing for marketing innovations. Visiting this conference is like having a one-day SEO training event.
E-Marketing Paris (Mar 29-31)
Paris porte de Versailles (Paris, France)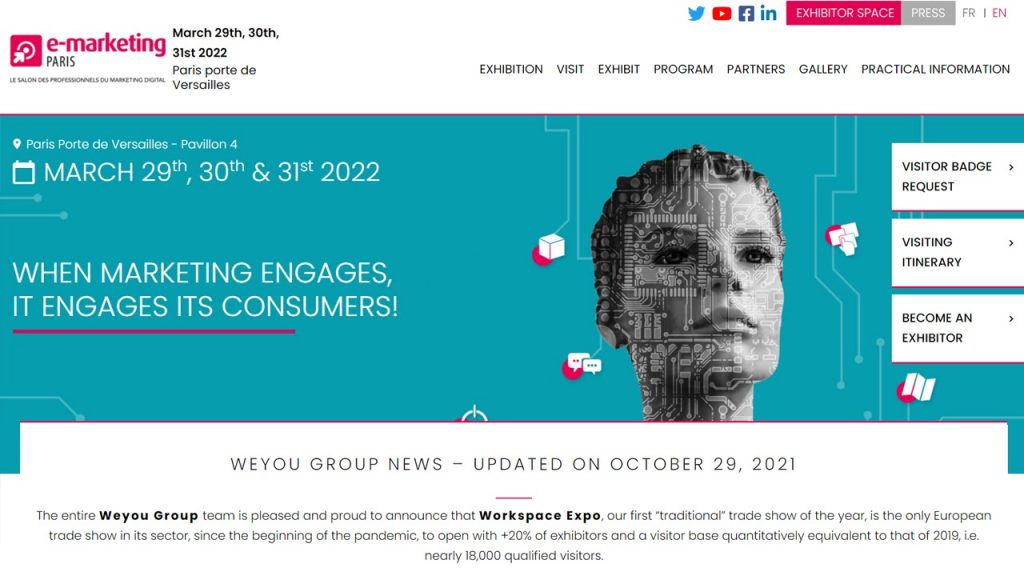 This is a huge event with more than 285 exhibitors, e-marketing, and strategy clients, in addition to 189 conferences and workshops. During the event, you can meet:
Marketing and communication managers/directors;
CEO /Owners;
IT, Commercial and Communication Directors;
Consultants.
April
Retail Fest 2022 (April 11-14)
Broadbeach (Gold Coast, Queensland, Australia)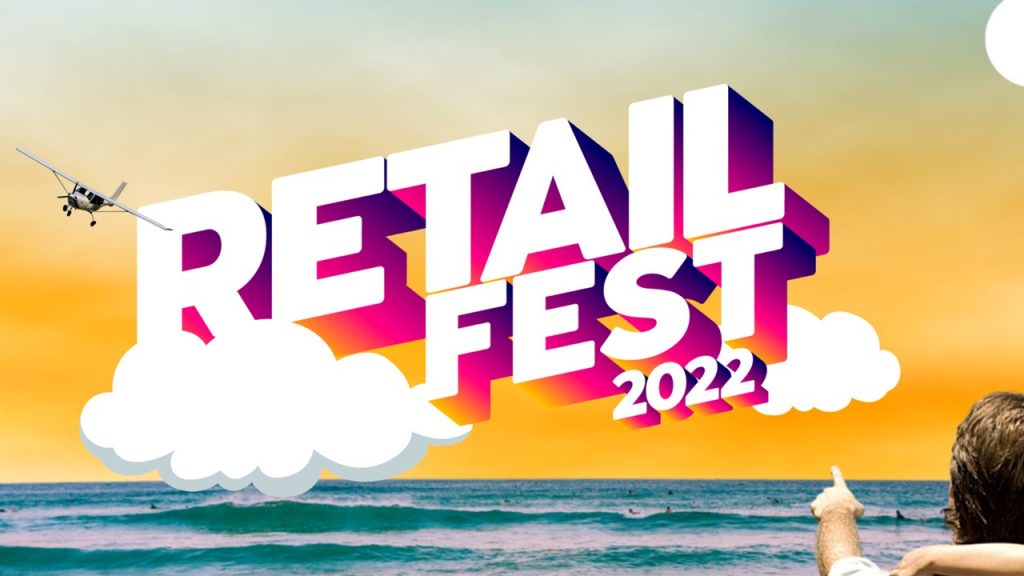 While other conferences take place in business cities, this event in the major cities for tourism in Australia is a great occasion to participate in workshops, keynotes, breakout sessions, and networking opportunities. It is one of those hybrid events between conferences and holidays.
DigiMarCon (April 21-22)
Marriott New York (NY, USA)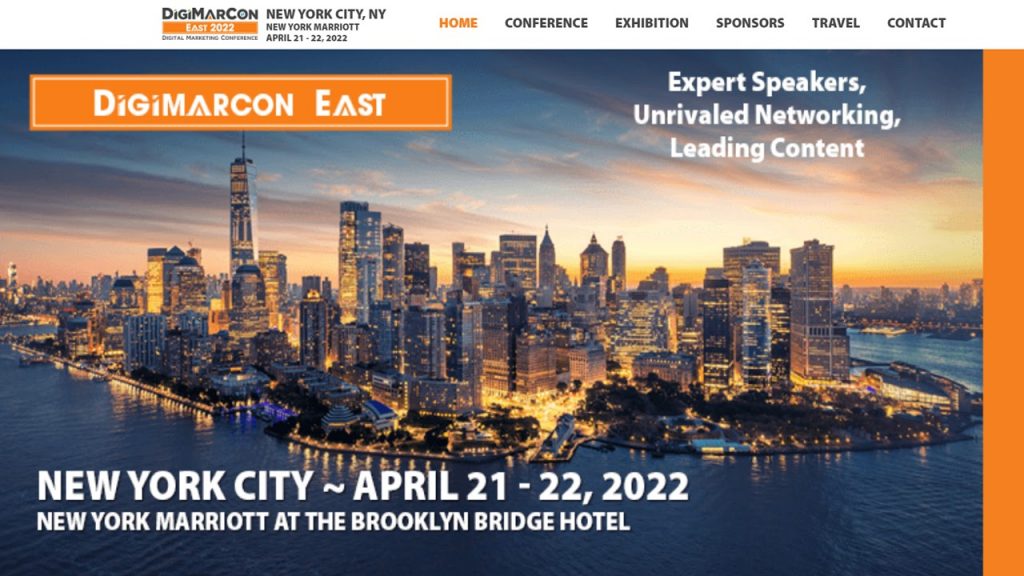 This is an opportunity to gather with marketing professionals and hear from some of the best digital marketing and media advertising industry speakers. Furthermore, it's brilliant to gain knowledge about emerging strategies, innovative technologies and network with marketing leaders.
May
DigiMarCon Mid-Atlantic (May 2-3)
The Ritz-Carlton Philadelphia Hotel (PA, USA)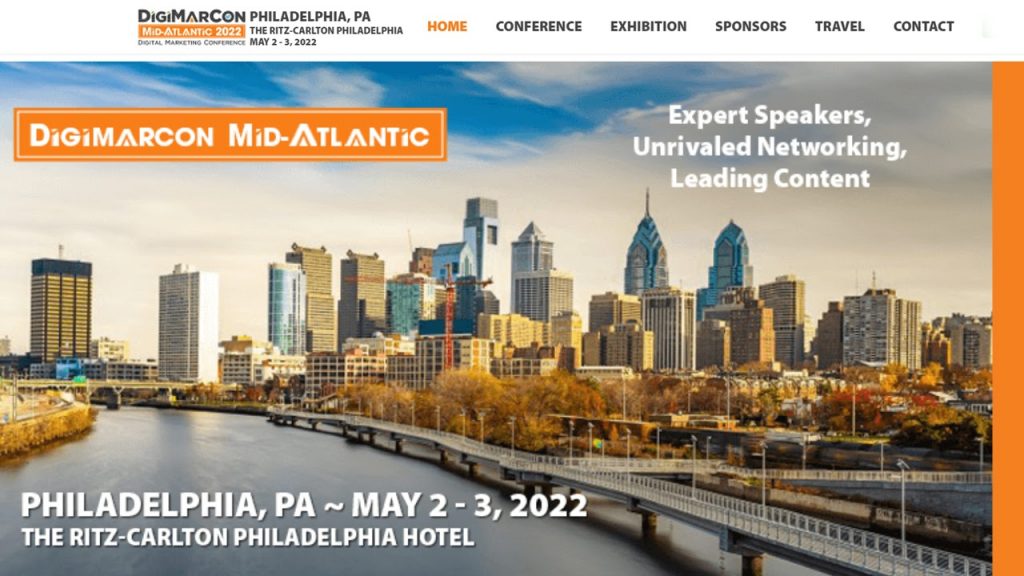 This is another version of the above. Here, you will have the chance to learn and discover how to thrive as a digital marketer and drive search marketing success. You'll witness strategy sessions, case studies, networking, and more!
Confab (May 9-12)
Minneapolis (MN, USA)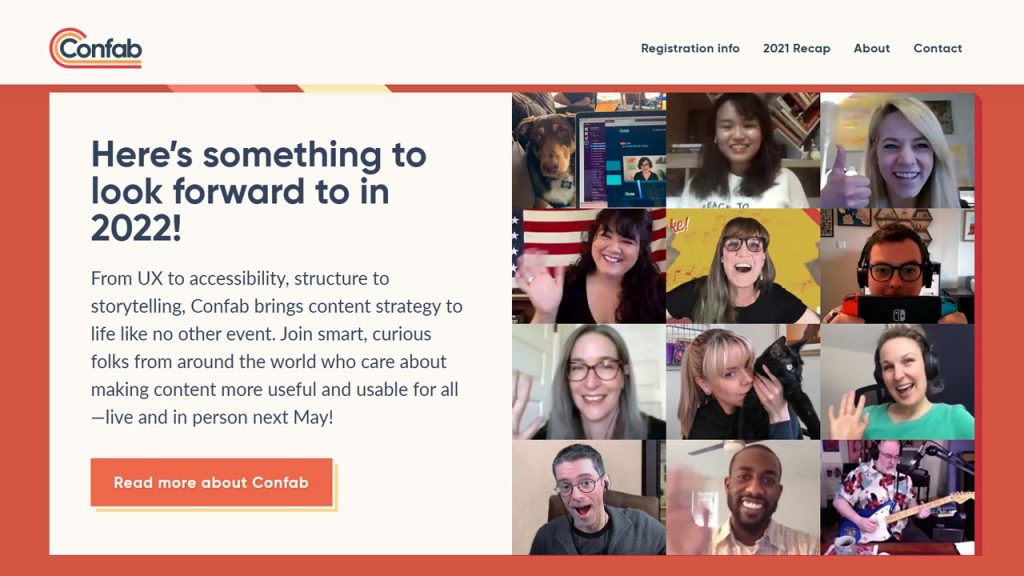 This event is focused on content strategy, and it goes from user experience to accessibility. It's an event for people who care about marketing content and want to learn how to plan, build, design, create and manage content.
Gartner Marketing Symposium|Xpo (May 23-25)
Aurora (CO, USA)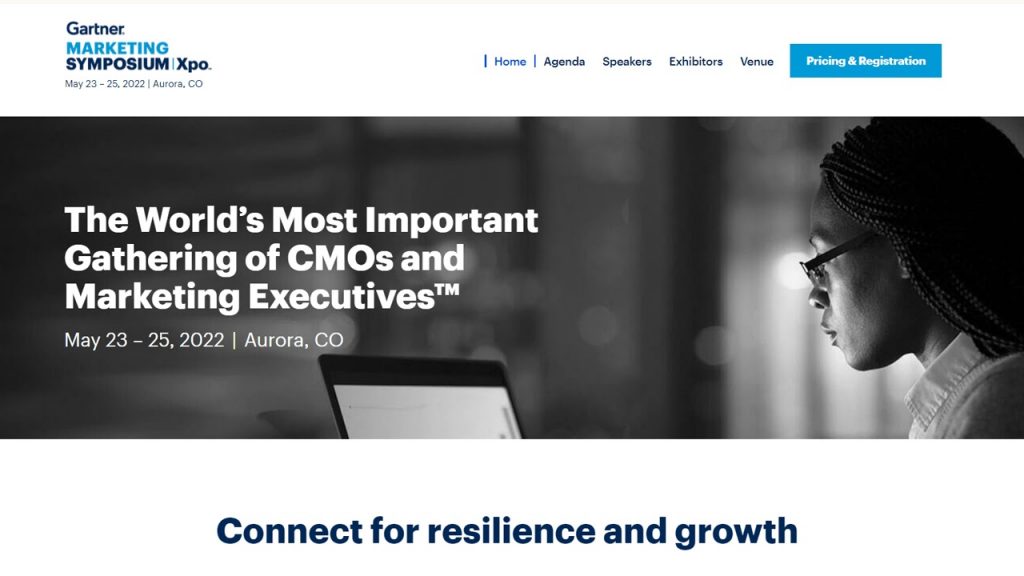 This event offers content for every member of the marketing team, from customer experience to consumer-brand relationships. The chief marketing officer will learn to lead the way in driving new experiences to make your business ready for tomorrow. Also, this conference dives deep into organic and paid search conversion optimization, which will give you the strategies you need to thrive in marketing success.
June
Shoptalk Europe (Jun 6-8)
ExCel London (London, UK)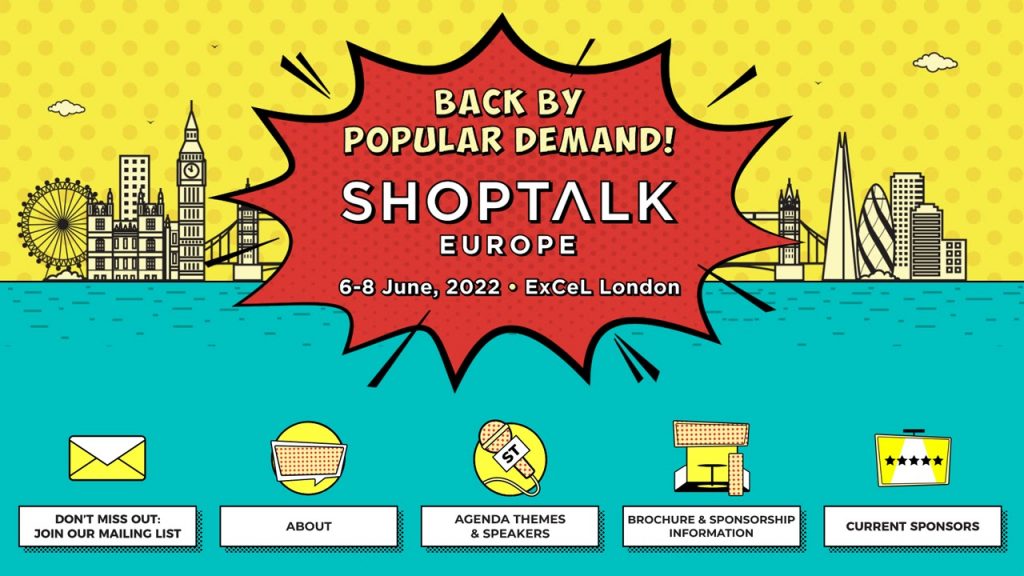 Shoptalk gathers technology companies, startups, brands, media, investors, PR professionals, and analysts to reimagine the future of retail and grocery ecosystems. Over 250 companies will be showing the latest trends and innovations of the sector.
E-Commerce Live (Jun 15-16)
ExCel London (London, UK)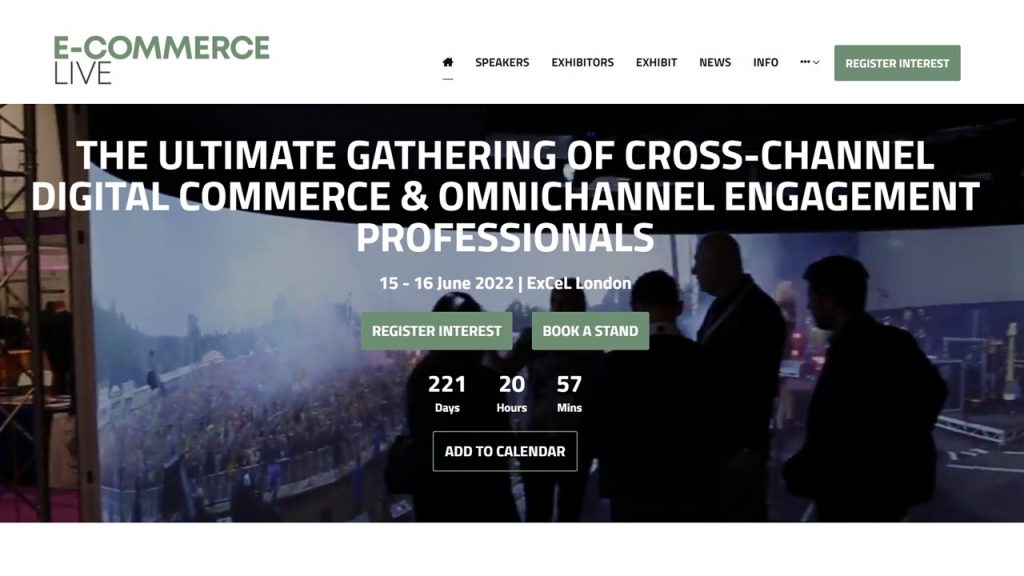 This is one of the biggest events that bring brands and retailers closer to the best and latest solutions, innovations, and strategies regarding digital commerce. E-Commerce Live 2022 Expo runs alongside marketing technology, B2B marketing, sales innovation, data analytics, & AI in marketing live.
Email Innovations Summit (Jun 21-22)
Las Vegas (NV, USA)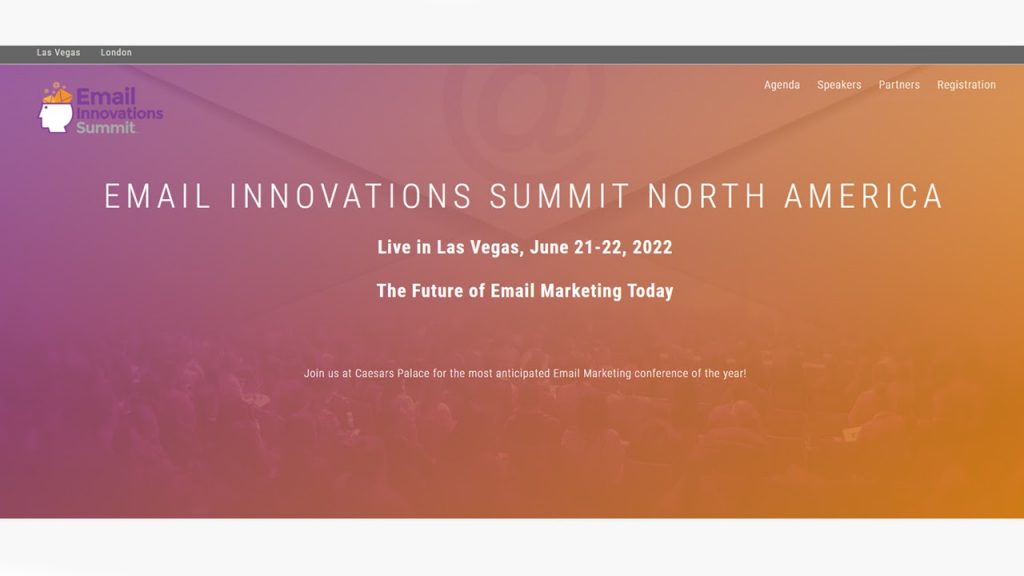 Email Innovations Summit is one of the top marketing conferences regarding email marketing you'll find in 2022. This is a perfect conference for email marketers who want to explore, educate, and discuss email marketing trends.
July
DigiMarConWest (Jul 11-12)
Los Angeles (CA, USA)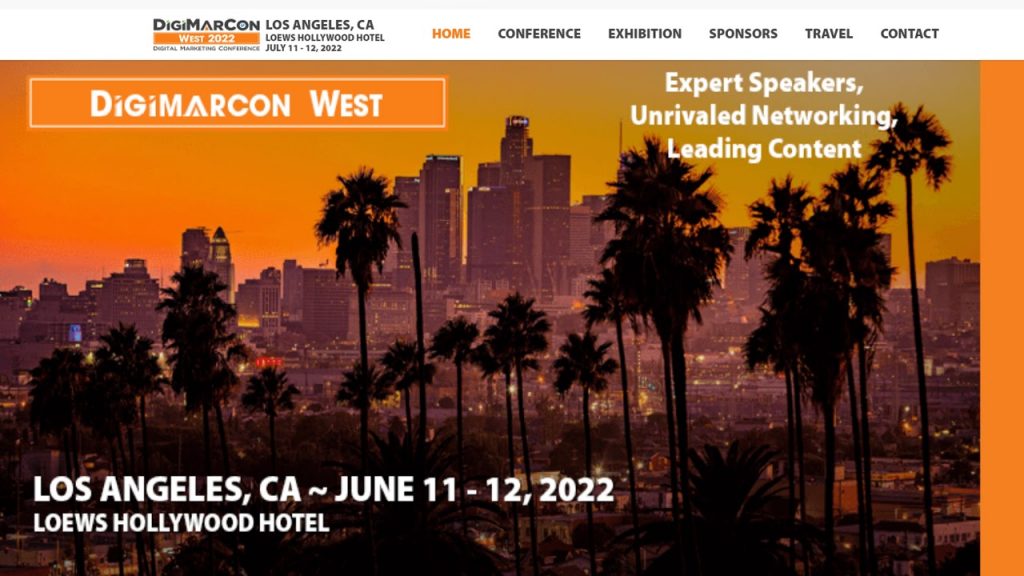 We talked about this conference in a previous section. As we mentioned, you'll be in the presence of the most provoking and world-class speakers of digital marketing trends and the media advertising industry.
UnGagged London (Jul 11-13)
Convene 22 Bishopsgate (London, UK)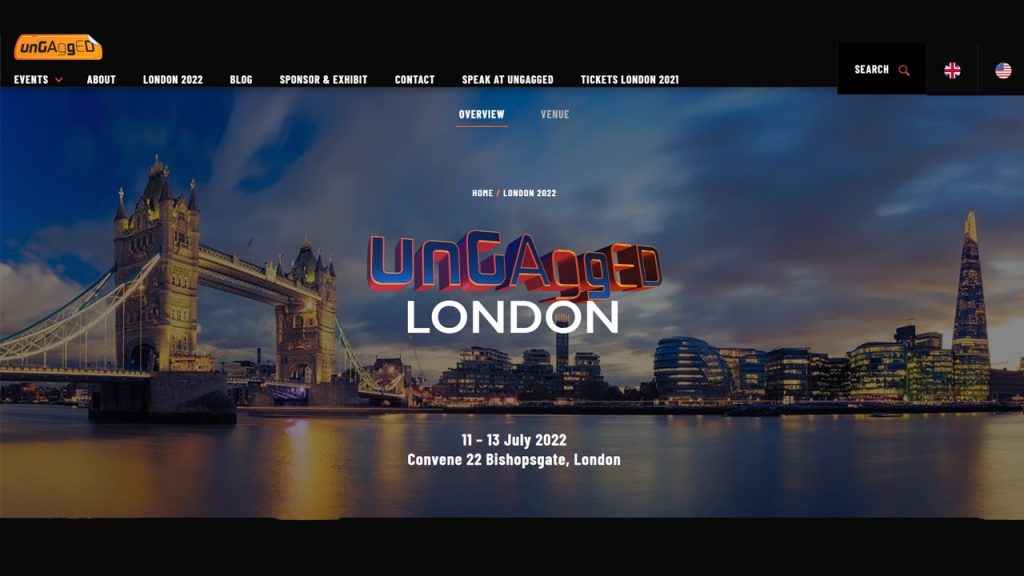 UnGagged London is one of those marketing events in which the most revolutionary digital marketing experts gather to reveal their knowledge to the current demand generation. This conference is recommended to intermediate and advanced content marketers who want to discover the latest industry insights. This conference will address digital trends in SEO, technical SEO, local SEO, analytics, link building, mobile marketing, and more.
Online Retailer (Jul 20-21)
Sydney Convention and Exhibition Centre (ICC, Sydney, Australia)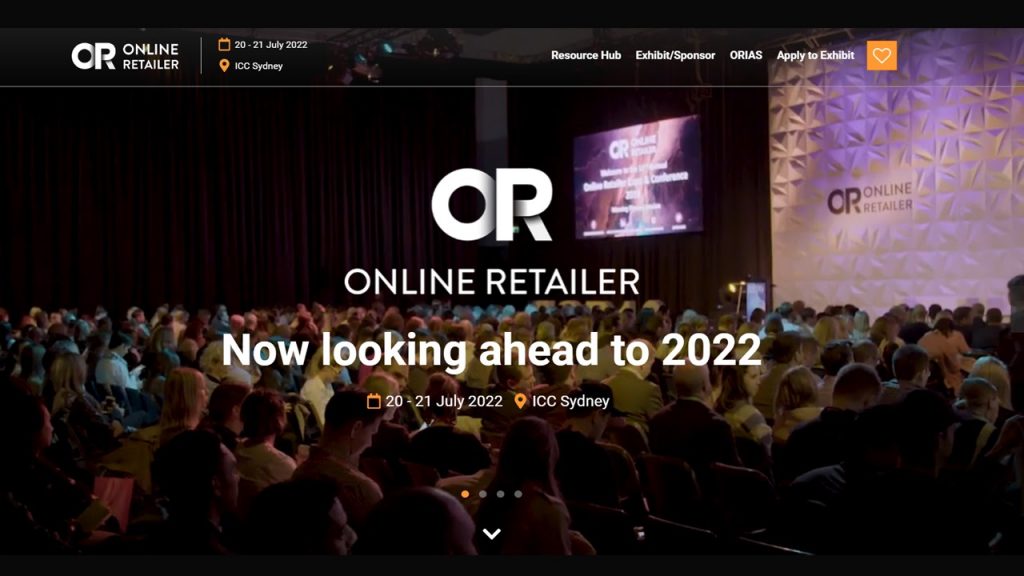 This is a major conference to develop a digital business strategy where experts will present new insights and innovative ideas on eCommerce and affiliate marketing. One of the best marketing conferences, in general, that brings the industry's biggest minds. This is a great place to exchange ideas about the retail world.
August
Marketing AI Conference (MAICON) (Aug 3-5)
Cleveland (Ohio, USA)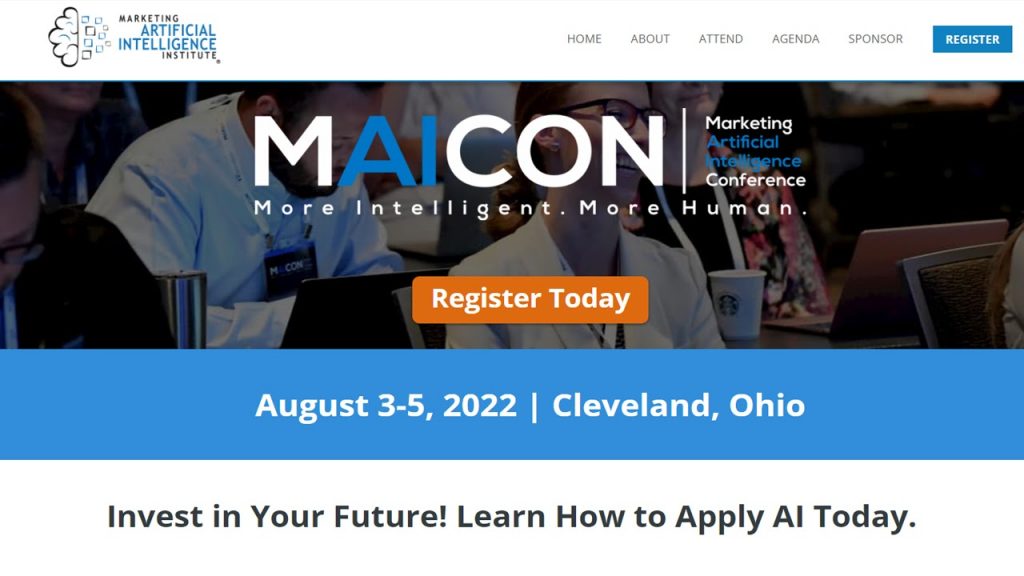 Here is the place where you'll learn everything about marketing artificial intelligence and what it means for businesses, careers, and clients. MAICON was created to help you to experiment with AI/machine learning, as you can:
Increase productivity and efficiency;
Drive revenue growth;
Generate greater ROI on marketing spend.
State of Social (Aug 23-24)
Perth Western (Australia)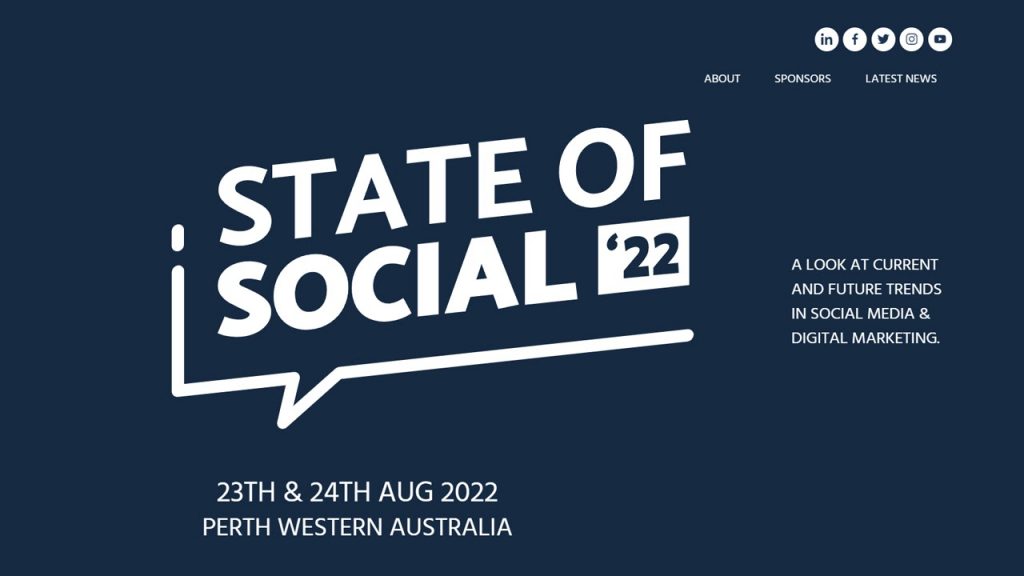 This is an influencer marketing conference for digital and social media marketers, as well as for those who work in this field in the real world. In this event, you'll learn techniques, trends, and best practices in social marketing.
Digital Travel Summit APAC (Aug 23-25)
Equarius Hotel (Sentosa, Singapore)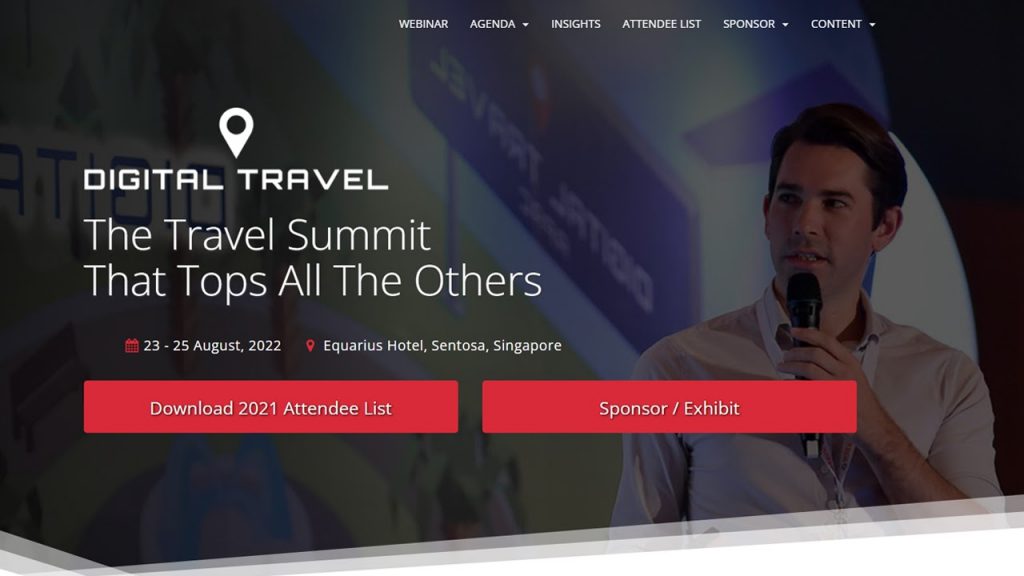 This is a huge event for digital marketing strategy, customer experiences, and eCommerce from hotels, OTAs, and Asian airlines. This event gives you access to the entire travel community, build strong relationships, and position your brand as a leader in the field.
September
DigiMarCon UK (Sep 1-2)
Sofitel London Heathrow Hotel (London, UK)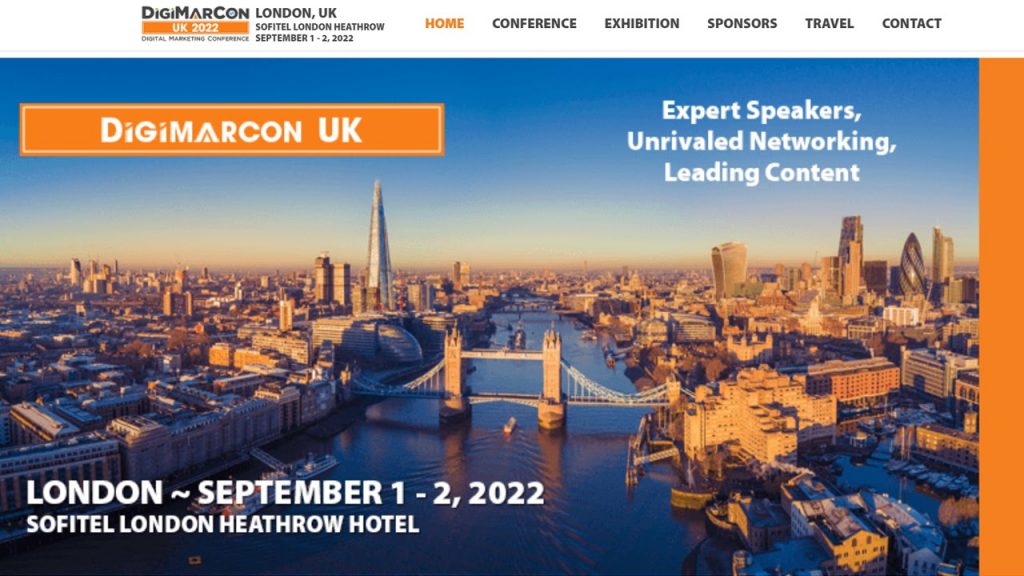 This is one of the best digital marketing conferences, advertising, and exhibitions around the world. This is the place to be if you want to learn how to thrive rapidly in the digital world. This event will provide you with actionable tactics and actionable insights to allow you to optimize your search engine marketing.
Indie Pod Con (8 Sep 8-10)
The Greater Philadelphia Expo Center (London, UK)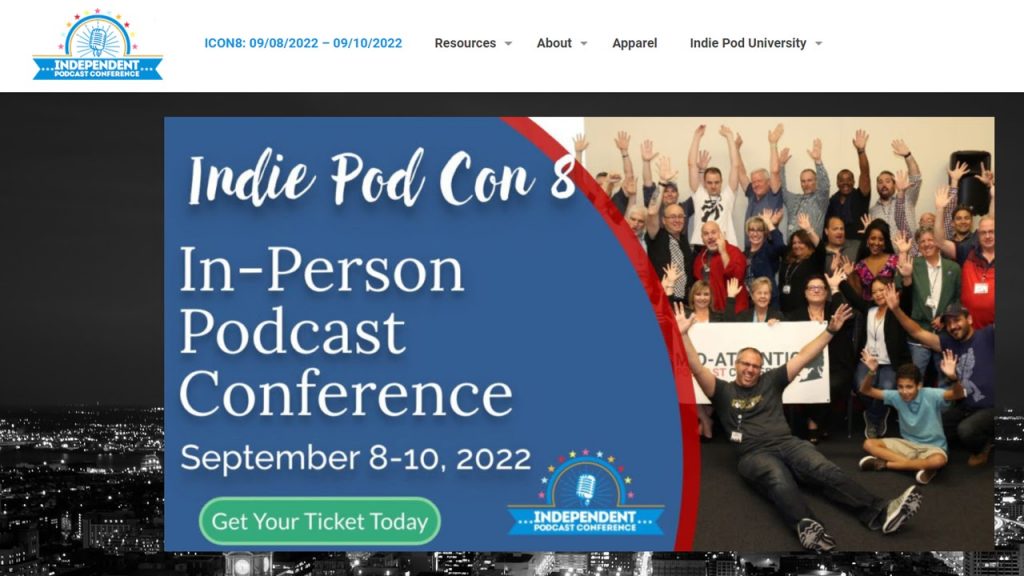 This is one of the few events that address emerging marketing tactics and strategies you can adopt for podcast marketing. This event gathers podcast speakers who come together to speak about business growth, creative networking, technological advancements, and more.
DigiMarCon Europe (Sep 8-9)
Johan Cruijff Arena Stadium (Amsterdam, Netherlands)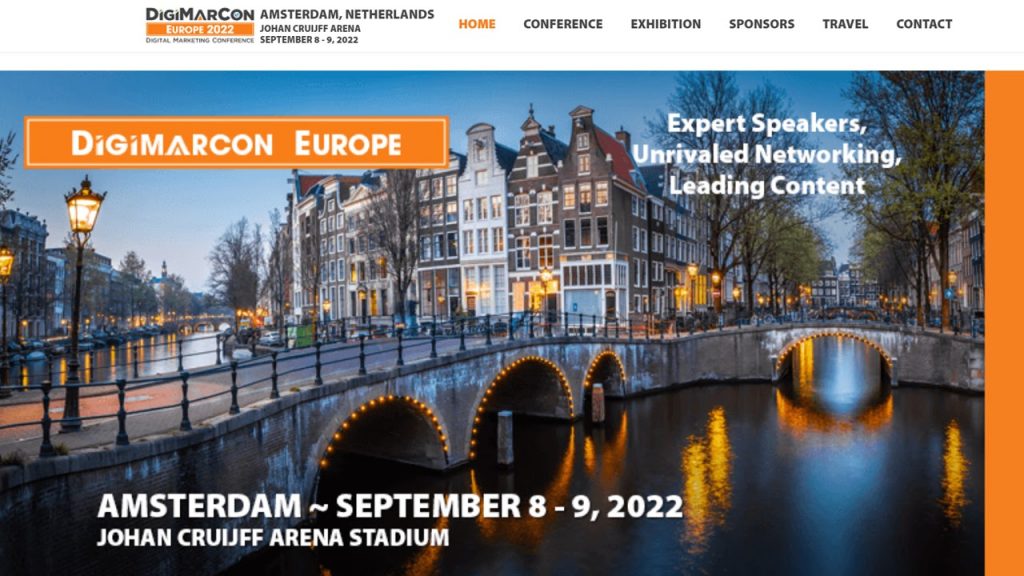 This is the fourth annual DigiMarCon Europe. On this occasion, you can learn the best practical solutions, the latest trends, marketing automation, strategies, and networking for your brand marketing. This event is crucial for senior-level marketers.
Traffic and Conversion Summit (Sep 13-15)
Convention Center (San Diego, CA, USA)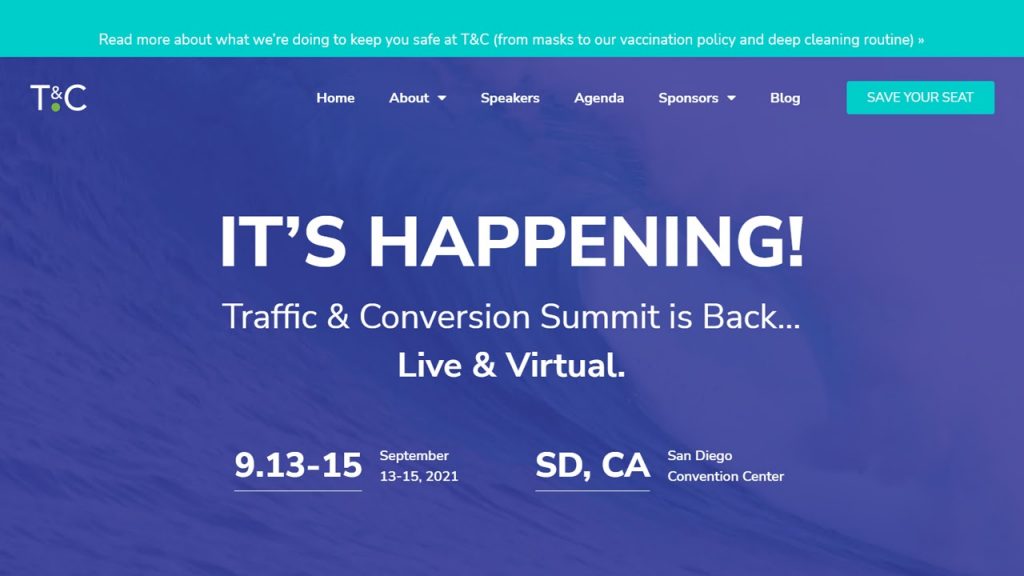 This is one of the most important digital events you can attend in 2022. It will be focused on any digital strategy you can use to improve your marketing skill-set. Also, it's one of the relevant in-person events of the next year.
October
eCommerce Expo Asia (Oct 12-13)
Marina Bay Sands (Singapore)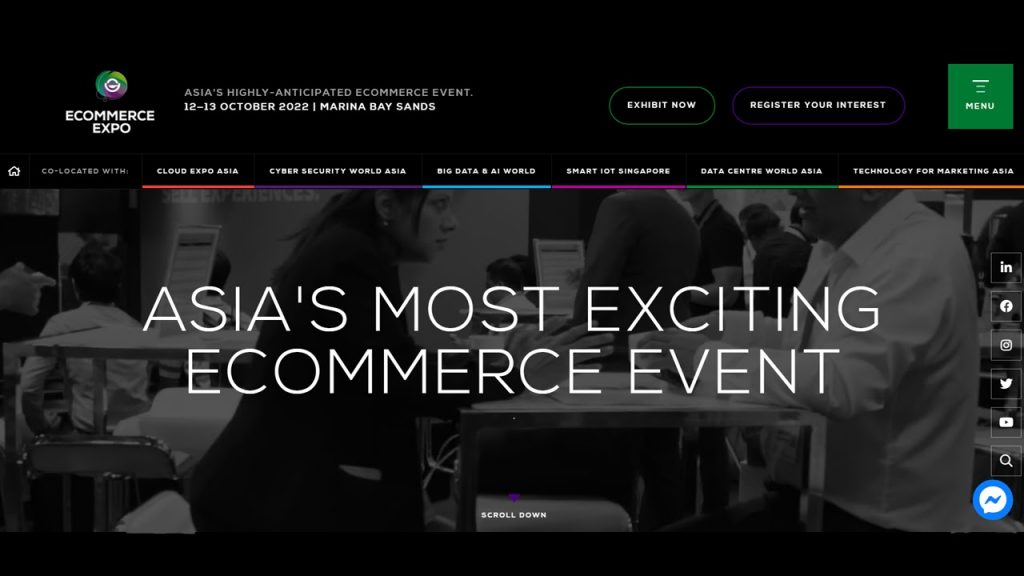 This is a search marketing conference that gathers technology buyers, marketing directors, and professionals of AI world, Smart IoT, and technology for marketing Asia. During two days you will discover the latest eCommerce knowledge, including customer experience, eCommerce Trade Strategy, Supply Chain Management, Omni-Channel Retail, and much more.
SearchLove: London (Oct 17-18)
London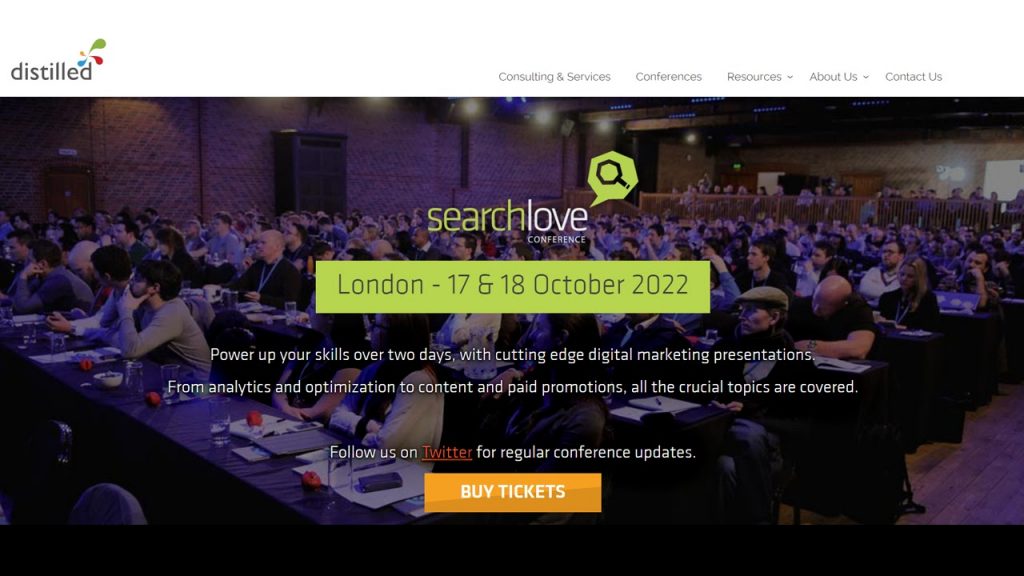 This is a complete business conference that brings to you several topics, such as:
SEO and web marketing trends;
Content promotion;
Integration of PR and SEO;
Mobile search: be more than mobile-friendly;
Techniques for data visualization;
Technical search;
Google algorithm updates.
DigiMarCon Middle East (Oct 18-19)
Hyatt Regency Dubai Hotel (Dubai, United Arab Emirates)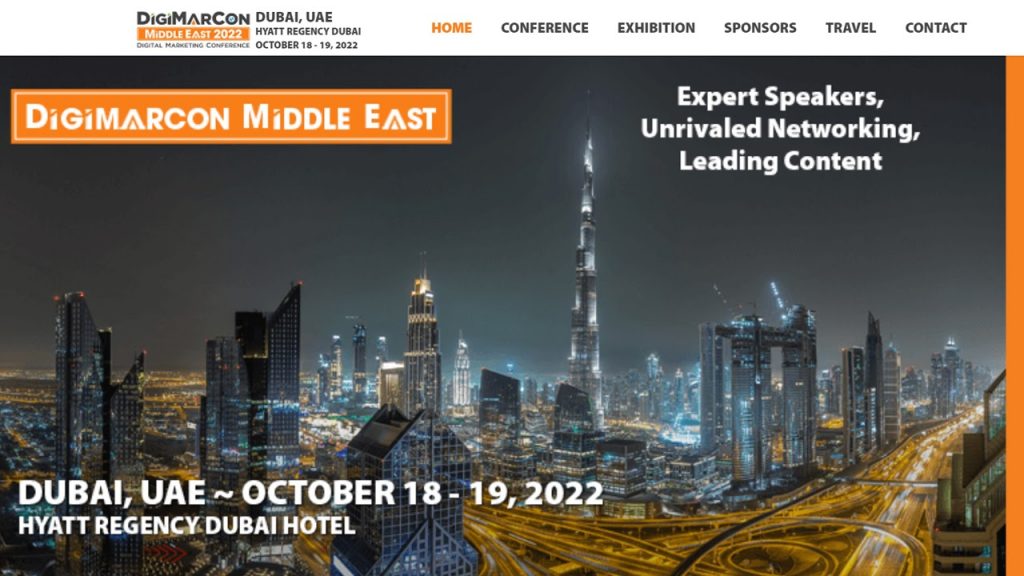 This is the premier digital marketing insights and advertising conference in the Middle East. This is a mega-conference designed for marketing executives who are leading global brands and industry thought leaders. Here you can attend sessions, exhibits, and listen to current and previous speakers.
November
DigiMarCon South Africa (Nov 2-3)
Hyatt Regency Johannesburg Hotel (Johannesburg, South Africa)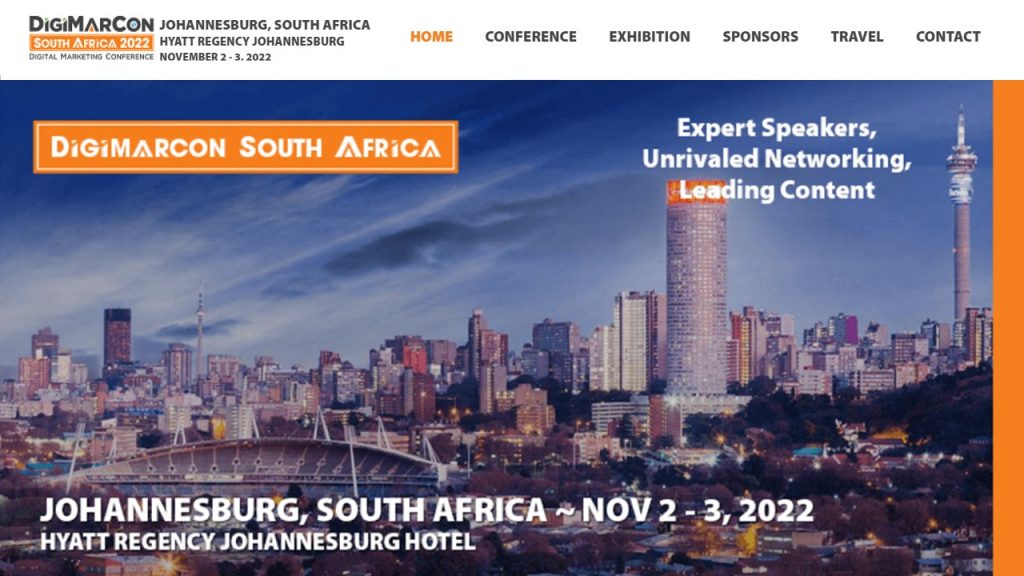 In this major digital marketing conference, you will discover how to become a successful marketer in the digital world. Here, innovators, leaders and people who want to stay up to date gather to learn about B2B marketing. You'll learn from case studies, Google analytics metrics, traffic, technical ppc skills, and conversion summit.
Youpreneur Summit (Nov 12-14)
Queen Elizabeth II Centre (London, UK)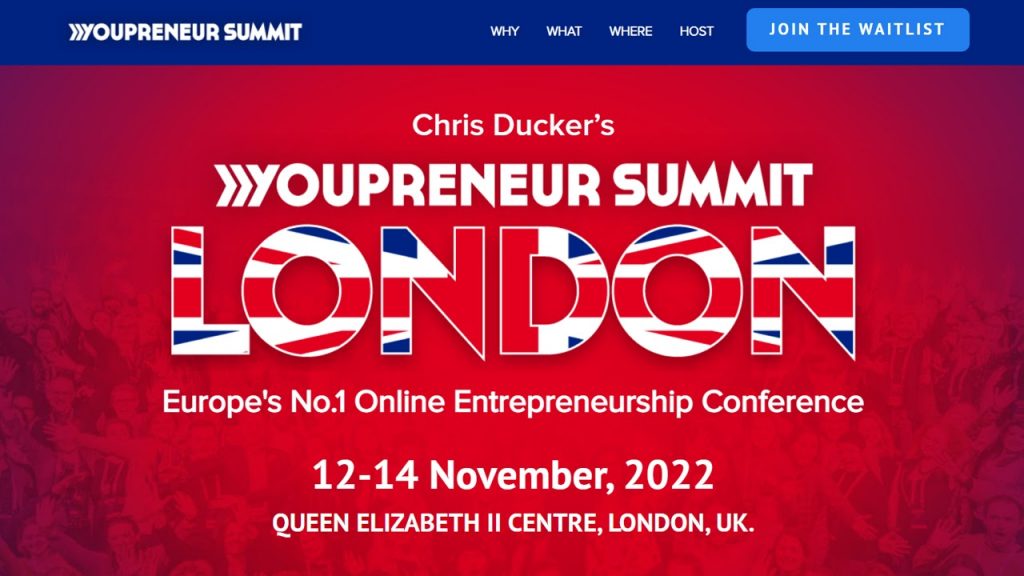 An event for entrepreneurs of successful brands or novices. Here you'll listen to speakers who are flown in from around the world and be part of the power sessions that deep-dive into the major topic of digital entrepreneurship.
DMIEXPO Digital & Affiliate Conference (Nov 13-14)
Tel-Aviv (Israel)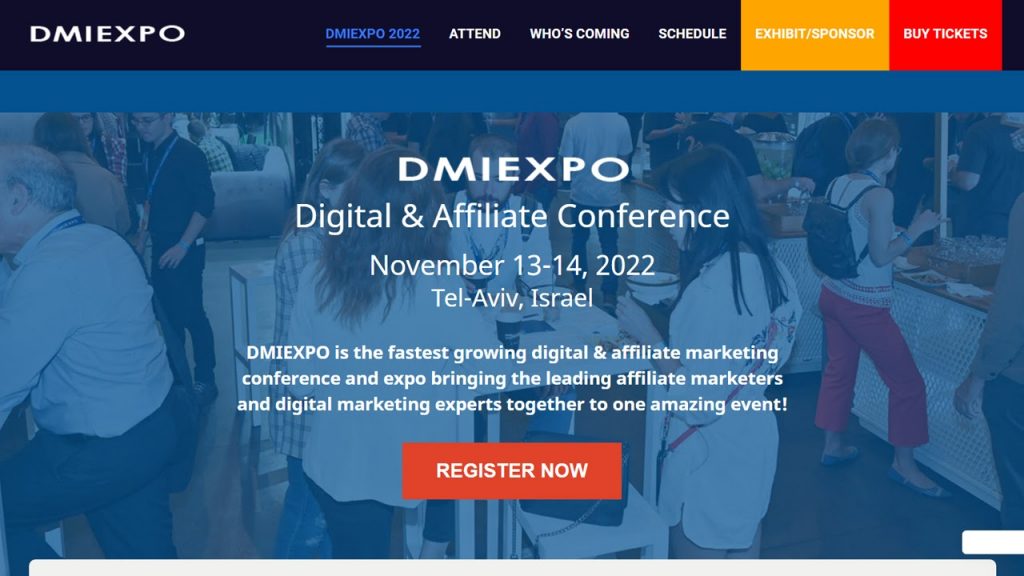 Final Words
As you can see, there will be many marketing conferences this 2022. We don't know what the future holds for marketing conferences, but the next year is going to be fabulous.
After you have decided which marketing conferences to attend, it is fundamental to set your schedule and goals to maximize your time. Some questions you should answer before starting are the following:
What is the main reason for your attendance?
What do you want to achieve?
Are you going to make contact and get to know specific people?
What are your questions?
Answers like these will help you to be clear and leverage the circumstances, take advantage of the context.
The conferences you have read on these pages are just some of the conferences available this 2022. We invite you to search for other ones if you are interested.
You can always ask us any question you have about the marketing industry via our contact form. Feel free to send us a message any time you want.
FAQ
Which Marketing Conferences Are Worth Attending this 2022?
BrightonSEO;
MeasureFest;
DigiMarCon 2022;
B2B Marketing Expo;
B2B Marketing Ignite London;
Digital Marketing Ignite London.
All right reserved. Copyright 2021.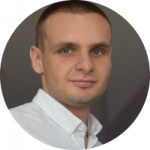 SEO specialist with over four years of professional experience. A/B test and Data-Driven SEO enthusiast. In his work, he focuses on the development and implementation of a strategy that achieves predetermined, specific goals. Privately, a fan of mountain biking.