It's no secret that social media platforms are the best place to promote your crypto brand. Take DogeCoin as an example. The Crypto community sent Dogecoin soaring 40% in just two days, thanks to TikTok users! So, how hard can it be? Create a crypto startup, invest in some TikTok crypto influencers, and earn money. Sounds too good to be true? Kind of. Due to TikTok banning all content related to cryptocurrency and financial services, it's much harder to use it as a free marketing campaign.
However, TikTok introduced a special program to allow crypto companies to run ads on their platform. Times when TikTok was an El Dorado for the crypto world are long gone. But you can still make money out of it! Crypto advertisers have to follow several restrictions not to get banned for violating community guidelines, but it's still manageable.
What are the current restrictions, and how to attract crypto investors without getting banned? We will explain thoroughly how to promote crypto content, who this new program affects, and what marketing looks like on TikTok in 2022.
What is TikTok Crypto?
There is no literal "TikTok crypto coin." This term is used to describe TikTok accounts that are used to promote everything crypto-related. And given the fact that young audiences mostly use the platform, getting their attention is a HUGE promotion for any project.
Cryptocurrencies are digital money. What separates them from other currencies is that they're not reliant on any central authority like the government or bank. The blockchain technology behind it ensures that all cryptocurrencies are decentralized. Their values change frequently, so many people use them as a form of investment.
How exactly the technology behind cryptocurrencies works is a topic for another article, but we wanted you to understand its value.
The Best TikTok Trending Projects
Whether you want to promote your own project or invest in an existing one, you must do proper research. To help you out, we include the best TikTok crypto projects to invest in or use as a base for your project. They all have immense growth potential making them an excellent investments.
That being said, we're providing an overview of every project, focusing on its potential, utility, and key features. They've been on TikTok for quite some time, provide real value and basically define the crypto space.
Tamadoge – Meme Coin With The Best Utility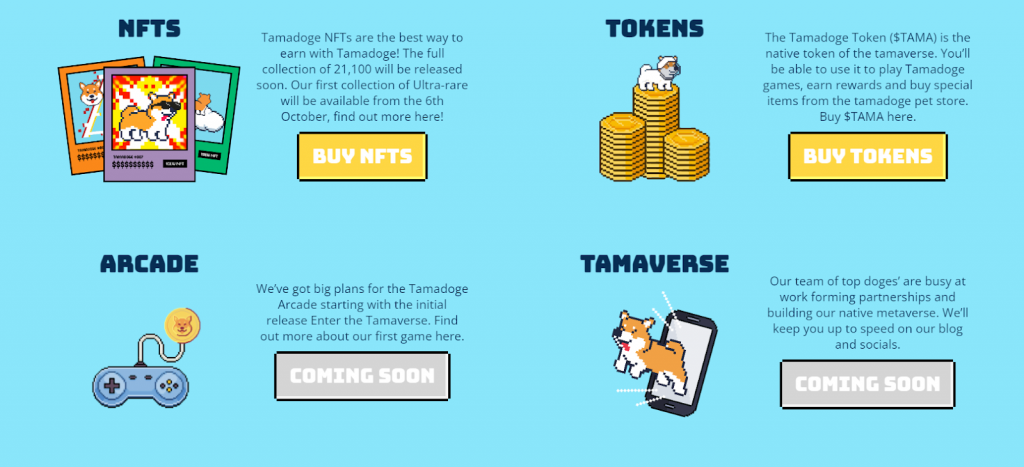 Dogecoin isn't the only meme coin that gained immense interest. Tamadoge goes a step further by bringing utility to the sector. The whole idea revolves around Tamaverse, where users can create, breed, and battle Tamadoge pets.
However, the biggest selling point of Tamadoge is its transparency. It has been audited by Solid Proof and KYC-verified by CoinSniper. It simply means that people can safely invest in the project without the danger that it gets unexpectedly closed. When it first launched, Tamadoge gained over 15 000 followers in just a few days, and that community engagement shows how many investors put faith in the project.
Meme coins didn't offer much in terms of utility, but Tamadoge wants to change that. Their website introduces plenty of features specifically designed to appeal to all kinds of investors. Tamadoge already has its own tokens and NFTs. Ever heard of Tamagotchi? Tama holders are also responsible for growing their pets. The best players are featured on a specific leaderboard and eligible for special rewards. The higher you are on the leaderboard, the greater rewards you can receive, like a rare NFT.
$TAMA uses the ERC-20 standard, which means it's listed on large centralized exchanges (CEX) like Crypto.com and Binance. CEX listings expose tokens to many investors, increasing their price significantly. Therefore, it's a great time to stock $TAMA tokens as they are being sold for $0.02 each, making it a very cost-effective TikTok crypto coin.
How to buy $TAMA tokens:
Register with an Exchange. Tokens can only be purchased with ETH or USDT. You can acquire these from a regulated exchange like eToro.
Deposit and buy ETH. First, decide how much you want to invest. Search for ETH and complete the purchase. You can also purchase ETH directly from Tamadoge website.
Create a MetaMask wallet. MetaMask wallet is like a bank account where you store your funds. Go to MetaMask, download an app, and create a wallet. Set it to Ethereum network and withdraw the purchased ETH to your wallet.
Buy $TAMA. Go to the Tamadoge website, click "Connect Wallet" and select MetaMask. Then you can buy tokens with either USDT or ETH. Click "Convert," and you're done.
Dogecoin – The First Ever Meme Coin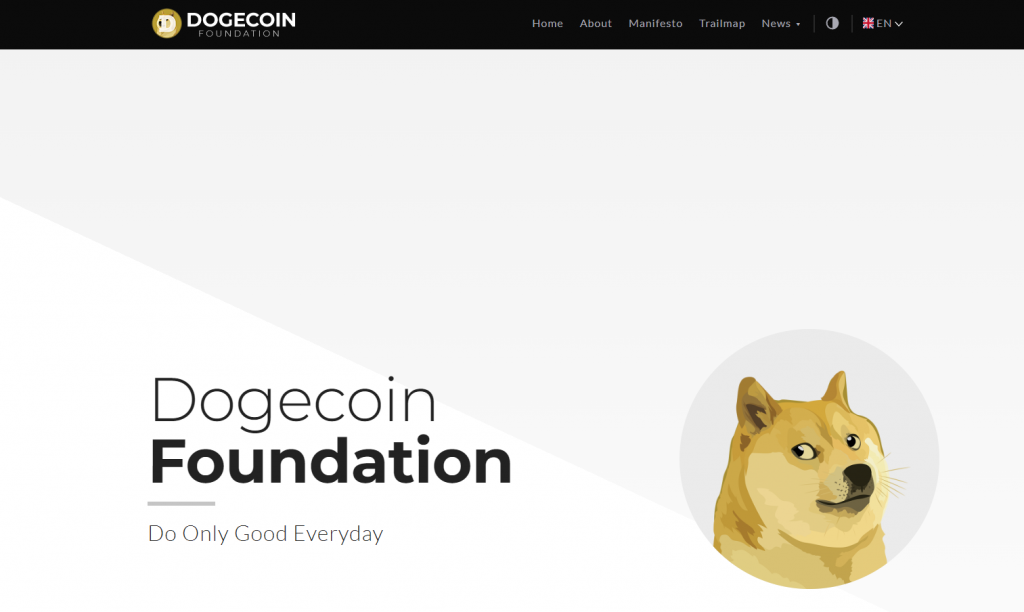 While Tamadoge is a serious project, Dogecoin started as a joke. It's based on a popular "doge" meme that is flooding the internet. Dogecoin owes its popularity to no one other than Elon Musk himself. He started tweeting about Doge, which skyrocketed its price to $0.70 at its peak. On one side, Doge has one of the largest crypto communities, but on the flip side, its price is easily regulated by Elon's mood.
Also, Dogecoin has unlimited supplies, which means it's prone to inflation over longer periods. The aforementioned Tamadoge has a built-in deflationary system ensuring that its price should steadily increase in the long run. Reasonably speaking, Doge appears to be a poor investment. Or is it?
The biggest selling point of Dogecoin is its massive community and social media presence. Only one year was enough to become one of the largest players in the industry. Compared to other cryptocurrencies, Doge created its niche and will continue growing.
It's the first meme coin that achieved such great success with the help of the community (and Elon). It shows a great example that if you don't focus your resources on gathering people around your project, you may as well abandon it.
Dogecoin is a solid player in the crypto industry, and investors take it much more seriously now. However, it's a risky investment due to its constant fluctuation in price. There's no point in investing more than 3% to 10% of your portfolio in Dogecoin unless you have a large financial cushion in the bank.
How to buy Dogecoin:
Read How can I get Dogecoin? on the official website.
Shiba Inu – Yet Another Meme Coin with a Dog in its Name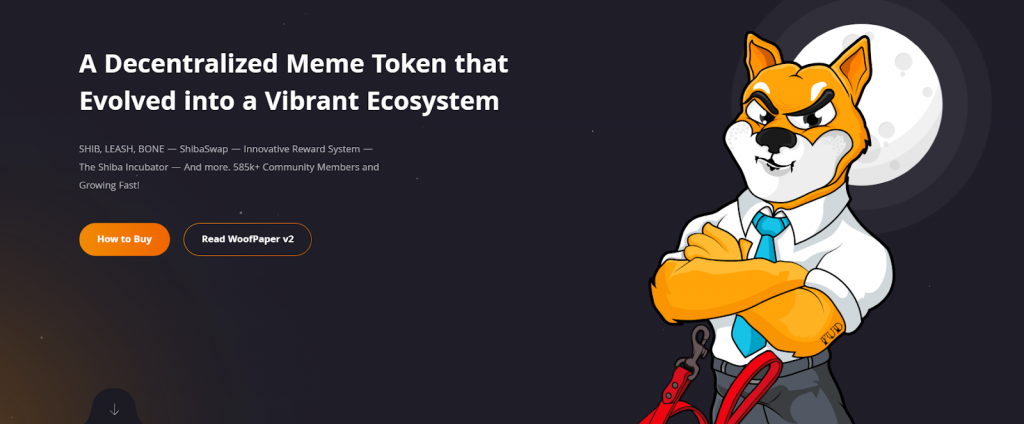 Shiba Inu is currently the second most popular meme coin. Well, the project was promoted as "Dogecoin Killer," and they both feature a Shiba Inu as their mascot. Shiba Inu is trending quite frequently on TikTok, showing that coins with dogs really resonate with crypto users.
Similar to the almighty Bitcoin, the Shiba Inu creator is only known under the nickname Ryoshi. However, it doesn't stop the token from being in constant development. Shiba is energy-efficient transaction-wise but also has a utility called ShibaSwap DEX. It allows investors to lock holdings in liquidity pools, stake tokens, and earn $BONE by voting on crypto pairs. Also, the recently released card game called Shiba Eternity is part of a wider Shiba Inu crypto ecosystem currently under development. However, the crypto element is non-existent in the current version of the game.
It shows that the project is still alive despite rumors that Shiba Inu might die. We clearly see the efforts to put it back on track, and we hope it can retest its highs.
How to buy Shiba Inu:
Visit the ShibaToken website and follow the instructions.
Battle Infinity – Trending Crypto Game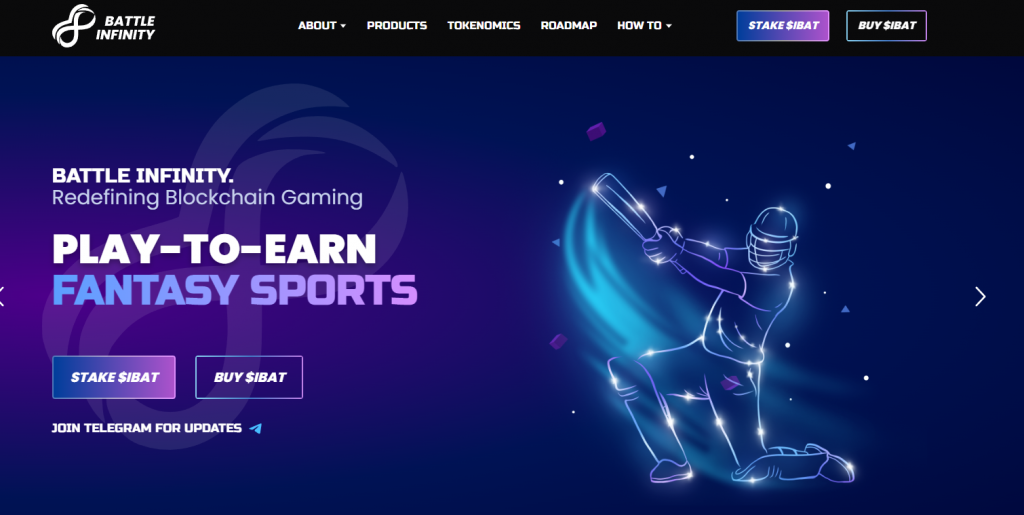 Battle Infinity (also known as IBAT) is probably the most revolutionary cryptocurrency you can find. Many TikTok influencers are spreading the word of its existence, and not without reason. The main purpose of Battle Infinity is to blend Metaverse with play-to-earn gaming sectors and create a massive P2E gaming ecosystem.
This ecosystem is spread across six separate platforms, each with unique features and several ways to earn tokens. IBAT is currently in the top 3 most trending cryptocurrency tokens on Google, which obviously attracts many investors.
Battle Infinity universe consists of the following:
IBAT Premier League. NFT-based sports game integrated with Metaverse where players create their own virtual teams, play matches, and earn rewards.
IBAT Battle Games. A collection of fun P2E games.
IBAT Battle Swap. A decentralized exchange.
IBAT Battle Market. NFT marketplace for trading in-game assets.
IBAT Battle Arena. Metaverse world where players can watch battles.
IBAT Battle Stake. A staking platform where users can earn rewards on IBAT and other cryptos.
IBAT is a BEP-20-based token. It has a total supply of around 10 billion tokens, with 2.8 billion sold to early investors. The project also proved to be highly secure, thanks to an audition by Solid Proof and KYC verification by CoinSniper. A popular TikTok influencer Jacob Crypto Bury invested $500 in this project in its presale stage. As of October 2002, Battle Infinity price went up 80% from Lows meaning the project has immense potential to become an even better player.
How to buy IBAT:
The IBAT presale sold out early, but you can visit PancakeSwap to swap WBNB for IBAT.
You can also visit BattleInfinity's official guide: How to buy BNB on Binance (Step by Step)
Lucky Block

Lucky Block is a prize-drawing platform where users can win valuable prizes such as cryptocurrency, property, and luxury vehicles. The project's $LBLOCK token is considered the fastest cryptocurrency to reach a $1 billion market cap, which shows how many investors it has. Some time ago, Lucky Block became an NFT competition platform where you must purchase an NFT linked to a specific prize draw if you want to participate.
Not only that, but all competitors receive daily rewards equal to 1% of the profit pool from every competition. It means you still earn something, even if you don't win the main prize. Even if competition tied to a specific NFT ends, the holder can still earn rewards, giving the NFTs permanent value.
Therefore, Lucky Block gives everyone a chance to win, making it the best prize-drawing crypto project available. Not to mention those crypto content creators who love showing their winnings, giving the token even more popularity. The token also received a V2 upgrade, which means it's listed on more crypto exchanges and has no transaction tax.
How to buy LBLOCK:
The V2 token is listed on LBank, MEXC, and Gate.io.
BitCoin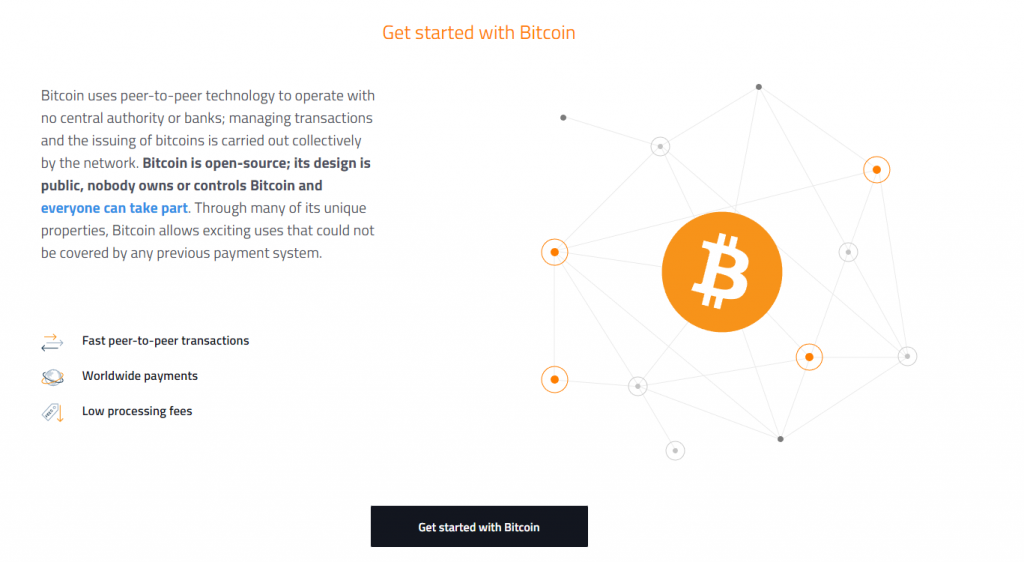 This one doesn't need an introduction. The father of all cryptocurrencies, which broke the market cap of over $1 trillion, putting it in line with the largest companies in the world. While it's not as big as it once was, the asking price for a single BTC is still hovering between $15 to $20 thousand.
Due to its value, BTC is slowly being adopted by financial institutions as an investment vehicle. Thanks to this open-minded approach, we have products like the ProShares Bitcoin Strategy ETF that helps investors find their way in the crypto world.
The popularity of BTC in Crypto TikTok accounts is undeniable. It's the one coin that started it all and defined the prices in the crypto market. When BTC goes up, the rest follows. Of course, it also works the other way around. Due to its value, Bitcoin is currently the best choice for risk-averse investors, but it requires a hefty amount of $ to start.
How to buy Bitcoin:
Bitcoin is listed on basically every crypto exchange market, so buying one is extremely easy. You can also buy it on the official website.
Ethereum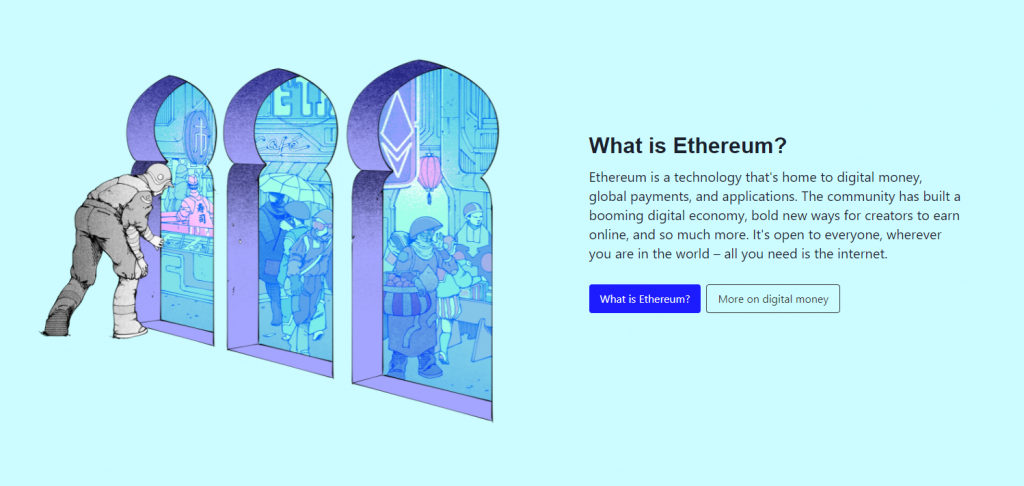 The second largest cryptocurrency can be seen on TikTok quite frequently. Whether it's digital marketing or educational videos, Ethereum grabs the attention of many aspiring investors. The creator of ETH is not anonymous – Vitalik Buterin gives interviews regularly and is active on social media.
The main benefit of using the Ethereum network is to create and build using smart contracts. Those are programs stored on a blockchain that run when predetermined conditions are met. For example, the Bored Ape Yacht Club NFT collection was entirely built on Ethereum. And with the upcoming Ethereum 2.0 to improve the network's security and scalability, its price will probably go even higher.
In summary, Ethereum has several successful projects built upon it, and its value will definitely increase over time, not to mention its top-tier popularity with crypto TikTok accounts.
How to buy Ethereum:
Same situation as Bitcoin. Check how to buy ETH on the official website.
Audius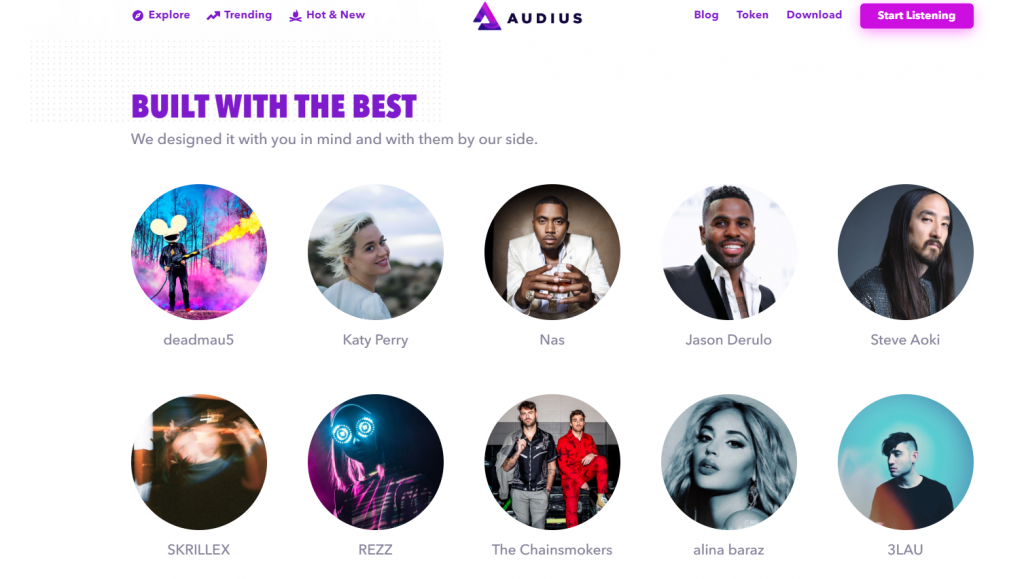 Any sound engineers or music enthusiasts here? Audius wants to tokenize the music industry. Sadly, streaming services like Spotify don't offer much revenue for their artists, especially smaller ones. Many aspiring musicians want to make a living out of their work, but they simply don't earn enough due to the unfair pay-out structure on streaming services. Audius wants to change that by collaborating with artists and listeners alike to create a more efficient system.
And since Audius recently partnered with TikTok, the efforts to promote cryptocurrency are that much easier for them.
In short, it's a decentralized music-sharing and streaming service wanting to compete with a $25 billion industry. Thanks to TikTok, the platform is growing slowly but steadily, boasting around 4.5 million unique monthly users. Such high activity shows that musicians are willing to explore alternatives to make money and distribute their content.
Audius already grants artists higher streaming revenues and allows listeners to generate passive income through staking. And since TikTok is officially promoting Audius, they already cooperate with artists like Katy Perry, Steve Aoki, Skrillex, and more.
How to buy AUDIO token:
Coinbase provided an in-depth tutorial on buying AUDIO.
Learn To Promote Cryptocurrency on TikTok Efficiently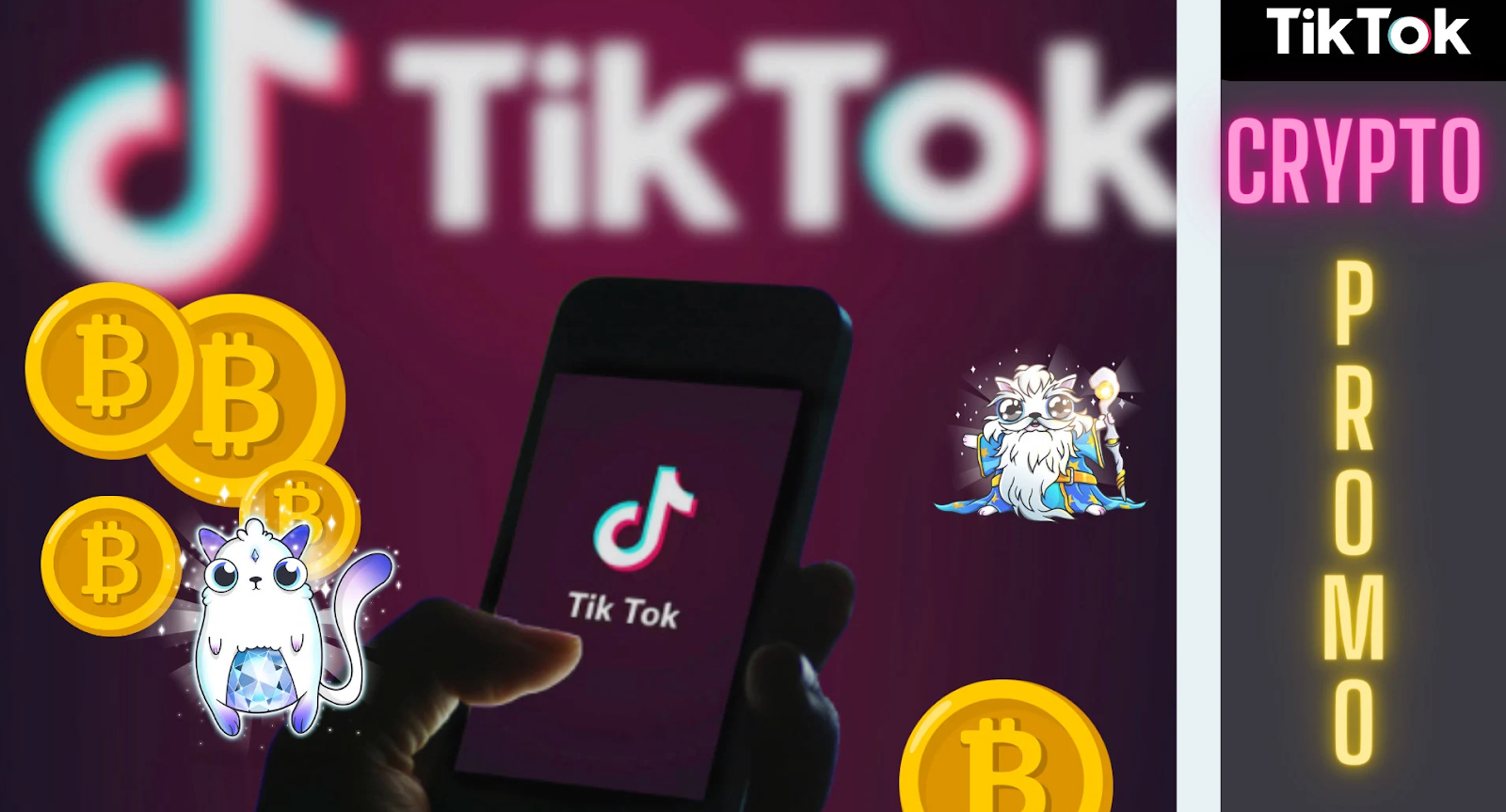 Despite the current TikTok policies, it's still possible to promote crypto content if a TikTok user uses a Branded Content option in the TikTok app. TikTok implemented this solution to let users know they're watching promotional content, and that's a good thing. New cryptocurrencies have to brand their videos, so their motives are known right from the start. And that's the point of crypto – our finances being in the open.
Even the biggest cryptocurrencies, like Bitcoin and Ethereum, still benefit from posting short videos. It's still possible to create organic content and make it viral. So how should you promote your crypto brand nowadays?
Focus on Educational Content
Crypto market is extremely popular, but how many people know how it works? By teaching beginners the fundamentals behind cryptocurrencies, you gain their trust and introduce them to your business simultaneously. Provide useful information, use examples, and make your content as easy to understand as possible. Even if many won't stay for longer, they'll generate the necessary traffic.
Here's a great TikTok video example.
Share Humorous Content
Funny videos are always in high demand. While making fun of money and investments may sound extremely difficult, there's always room for creativity and original advertising of your brand. It doesn't even have to be crypto-specific, just something that will associate with your brand.
We can't give you any ready-made solutions here; it's up to your imagination. Just make sure your audience knows it's a joke so they won't make any risky investments because of it.
Here's a humorous TikTok video example from one of the crypto trading companies.
Post Quick Tips
Share minute-long investment tips on what to invest in, what to sell, etc. These videos are extremely popular and very well received, especially by investors planning their next move.
Here's a TikTok video example of how it should look.
Use Trending Sound Bytes
Visit TikTok Creative Center and see what songs are currently trending in your country. See if you can use them in short videos to promote your business or industry.
Use a Link-in-Bio Tool
TikTok allows for only one link in your bio, while the link-in-bio tool helps to mitigate this problem. After clicking a link in your video description, it redirects users to a landing page with multiple links – simple as that.
The look of your landing page varies between the tool you're going to use, so choose accordingly to your taste and needs. Link to your website, services page, email list signup, blog content, etc.
For example, you can use Koji. They have several templates to choose from and offer a free trial to test out their services.
Work With Other Influencers
Since you're forced to create branded content to promote your crypto business, the help of other influencers is the best way to earn credibility. It's best to work with TikTokers who promote the same type of crypto your brand works with. You can work together to produce educational and humorous content and promote yourselves.
Do your research and decide which influencers might be willing to work with you. Compare your brand messaging and guidelines and reach out to a few of them. You can also hire us to take care of it. GamerSEO is willing to help anyone in bringing their influencer marketing to a whole new level!
Take Action and Increase Your Revenue
Whether you're a creator or investor, TikTok is a literal gold mine. The tips we shared here are nothing revolutionary but a solid guide for everyone wanting to delve into the crypto world. Remember that coin prices fluctuate quite frequently, so invest only as much as you're not afraid to lose.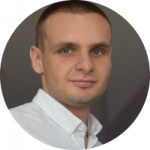 SEO specialist with over six years of professional experience. A/B test and Data-Driven SEO enthusiast. In his work, he focuses on the development and implementation of a strategy that achieves predetermined, specific goals. Privately, a fan of mountain biking.