Youtube is one of the best sources of traffic in the world, only surpassed by Google. This platform contains engaging, interactive, and reliable content that users can listen to and watch while spending free time or doing any other activity.
For game developers, this is a massive opportunity that shouldn't be taken for granted. As a game creator, you can find the right moment to talk about your games, receive feedback, join communities, and, who knows, maybe go viral too.
This article will figure out everything you need to know about game marketing on Youtube and how to start a marketing campaign on this platform with success.
The moment is now, so don't miss it!
Unstoppable Thrive in the Gaming Industry
The world was heading to a digitalized era before the pandemic stroke. But this event only accelerated the effects.
One of the industries that improved exponentially is the gaming niche, since 2020 millions of new players have gotten online and bought consoles or PCs to play alone or with friends.
After all, gaming is not only a way for you to connect with people but also to discover products, services, and more. According to PWC, the possibilities are endless when you learn that the gaming industry is expected to grow and reach $321 million by 2026. 
Game developers have created massive titles such as Elden Ring or Dying Light 2 that people want to play and spend long hours completing.
Companies know these titles are worth showing on Youtube to drive more traffic, eventually giving them more revenue. But it's not only a matter of big companies. Small creators that produce indie games are also taking advantage of videos to get a piece of the entire market from the Youtube gaming community.
Developers are aware of all the tools available for them to market their games. And so they use them wisely, along with a complete content strategy to boost their results. Yet, there's one channel that is constant in their marketing.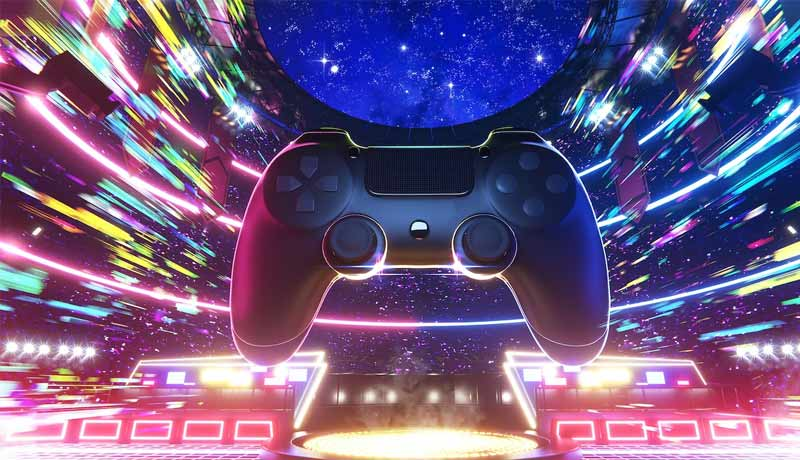 Youtube: the Second Largest Search Engine
You already know that Google is the largest search engine in the world. It's the predetermined website where you can find anything. Sometimes you even search "Google" on Google.
But what about Youtube?
According to Mushroom Networks, Youtube processes over 3 billion searches every month. And not only that, their research shows that 1 out of 2 internet users consumes Youtube videos regularly.
This is the traditional platform you'd log in to if you want to learn something from scratch. You can find any topic here. For example:
The latest indie game released.
How to find relevant keywords.
Principles of audience insights.
Best gaming channels in 2022.
Who's the most popular gaming influencer?
Popular Youtubers in your country.
Youtube is a vast library of free knowledge you can find in just one search. Due to its popularity, it's a great place to find potential customers. Many creators use their content to make a living through affiliate marketing or selling their products or services.
This channel has an average of 1.4% conversion rate, according to Renolon. Even though it doesn't have the best performance, it means that for every 100 people, 1,4 will take action on your advertisement.
Yet, there are other ways to market your product on Youtube.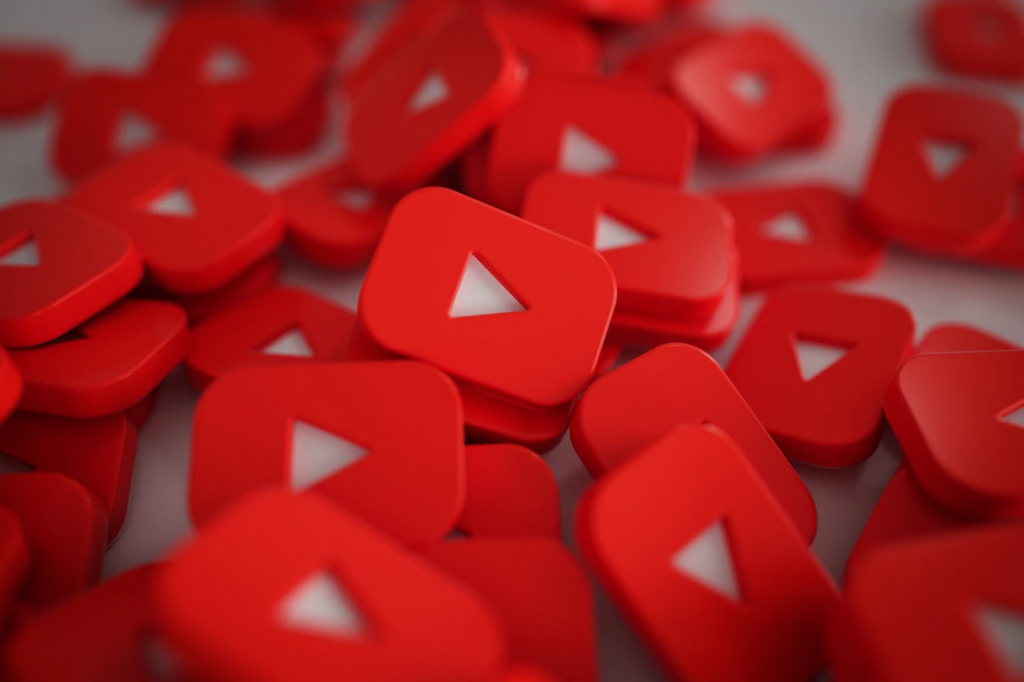 Youtube Advertising For Game Developers
As a game developer, Youtube is one of the best ways to share content about your games. This platform draws massive attention to most Youtube videos' content. People are used to watching interesting content from one minute to two hours or more.
But is it a good place for game developers to advertise their games? Let's see the statistics:
According to the Youtube blog published in 2020, more than 40 million gaming channels have 100 billion hours of gaming content. Within that number:
Over 80,000 creators have 100,000 subscribers.
1,000 creators have 5 million subscribers.
350 gaming channels have over 10 million subscribers.
Also, live gaming streams grew by over 10 billion hours in the same year.
The most crucial part is that these numbers will grow in 2022. So as you can see, there is a massive opportunity for video game marketing.
Some of the content you can develop for a video game are:
Walkthroughs.
Gameplays.
Reviews.
Comparison.
With so many channels available, the idea is to do research that includes audience demographics first. Then you can continue developing your strategy toward the target you already selected.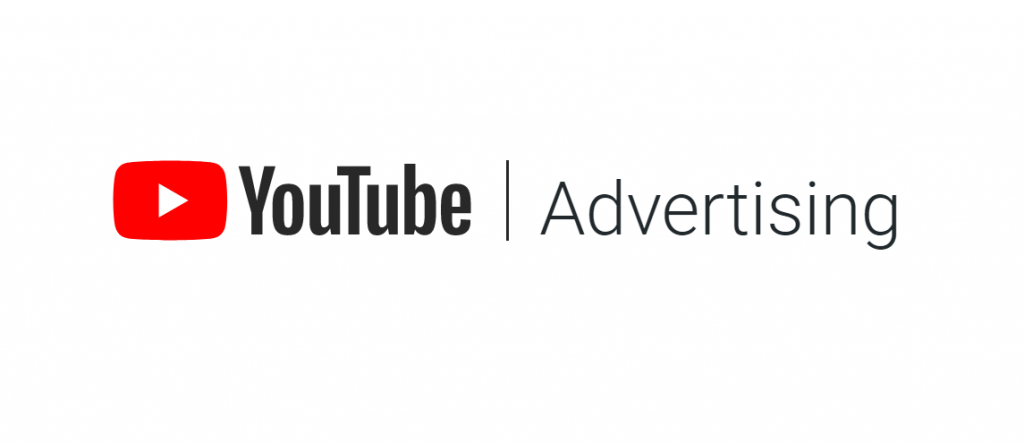 Why Youtube Works Great for Game Developers?
Youtube is the ultimate expression of video content. And as the largest search engine in the world, there is a huge audience in the gaming community waiting.
They already know what type of content they like to consume. As such, the entry barrier is low in comparison to non-gaming channels. People who watch gaming channels expect creators to post interactive and engaging videos with helpful information that they can use to make decisions. For example, they may want to:
Download a new game.
Learn how to complete a level.
Check out combat mechanics.
See an overall review.
Discover why the community says the game is good.
Since they are prone to see this content, it's easier for game developers to create aligned information. But Youtube is far more than just content sharing.
This platform also helps you to:
Improve overall brand awareness.
Improve SEO.
Develop a unique presence on the internet that users love.
Upgrade effective CTAs.
But what strategies could you use to publish your game on Youtube?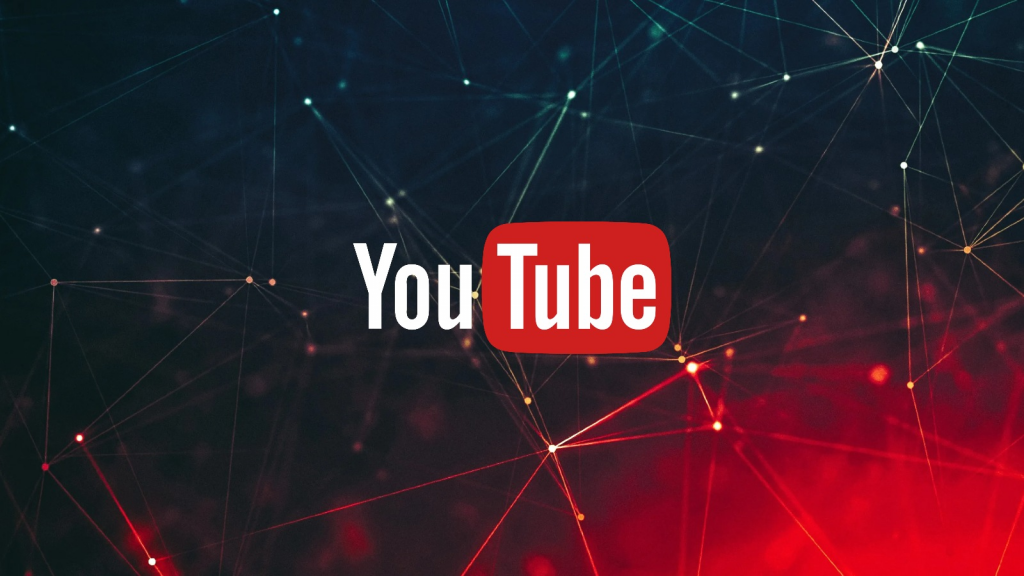 Video Content Strategies on Youtube
Youtube is one of the single sources of information available in the world. But to succeed on this platform, you can't forget that you must create useful content that people will love.
You have different types of videos to promote your product as a business. Here are some of them.
Youtube Ads
Youtube ads are one of the best ways to promote your business. Whether it is a video game or your company as a game developer, the content you show here has to be precise, helpful and convince users to do something.
They work similarly to Google ads, which means you have to create content, publish it in the Google ad manager, segment potential viewers, and launch it.
Releasing Youtube ads is a great idea if you:
Have good content that drives more people to your website.
Have content that can be shared through social media – Twitter, Facebook, Instagram, etc.
Have a story behind the ad to entice gamers to comment, subscribe, like the post or visit the game.
Below is a table with the benefits and drawbacks of using Youtube ads when launching your games.
| | |
| --- | --- |
| Benefits | Drawbacks |
| A youtube ad helps you focus on your target audience and cover more people interested in the gaming industry. The better you focus your ads, the better your clicks will be. | Uncontrolled ads can negatively impact brands as they become repetitive, emotionless, and annoying. |
| They give you direct access to the audience. | Focusing on conversion keywords can be expensive. |
| Ads allow you to jump straight into gamers' sight. Since you use their language, they can understand you while seeing what you offer. | Competitive keywords need a large budget to be first in the bid. |
| Ads have a straightforward manager where you can modify audiences and see how your content performs. | |
Overall, Youtube ads are a great way to attract gamers, but they are only part of the marketing strategy. You shouldn't use them as the only method to reach audiences if you want to succeed.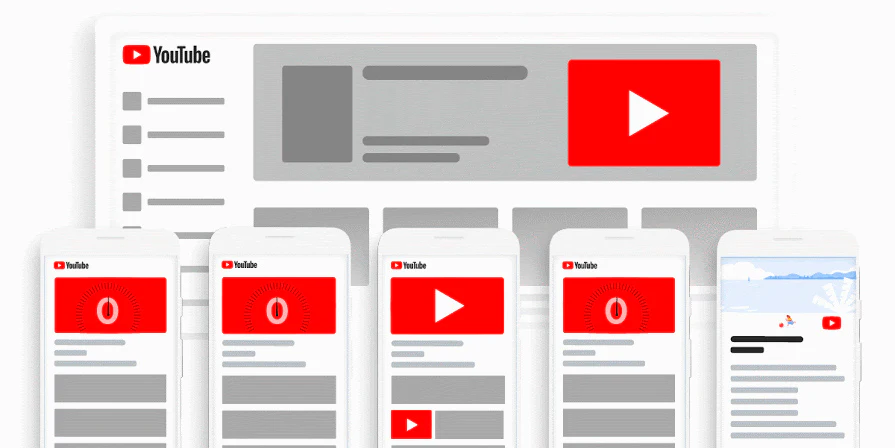 Youtube Channel
Having your own Youtube channel is the best way to optimize SEO and overall brand awareness.
It's a complement to your website that you can use to share multiple types of content, such as the ones we have mentioned before. The idea is that you go deep into what makes your game unique and exploit your own Youtube videos. After all, compared to non-skippable video ads, here you can:
Completely customize your content. From your Youtube profile to the video description and thumbnails.
Add links to your cover, video descriptions, and more places to enhance the quality of your content and CTA.
Talk about your game's most popular topics like gameplay, guides, and more.
Developers can also stream their progress and interact with their audience. This will include potential buyers into your "adventures" and will make them feel part of your product.
If you want your Youtube channel to succeed, you need constant work. This is a part of your business that takes time and effort because you need to:
Research popular channels to know what's working in the gaming community. You also could look at your favorite Youtubers and get content ideas.
Make custom thumbnails for your videos.
Spend time getting the right title, description, hashtags, and more.
Learn the best practices to get more views.
Set up playlists so your audience can find related topics.
Once you have one, support your audience and connect with them throughout the content.
Analyze your video performance to know what can be improved.
Start promoting your game subtly in your videos.
Targeting the right audience is the hardest part of this strategy. Once you get the trick over the months, you'll be able to generate valuable content.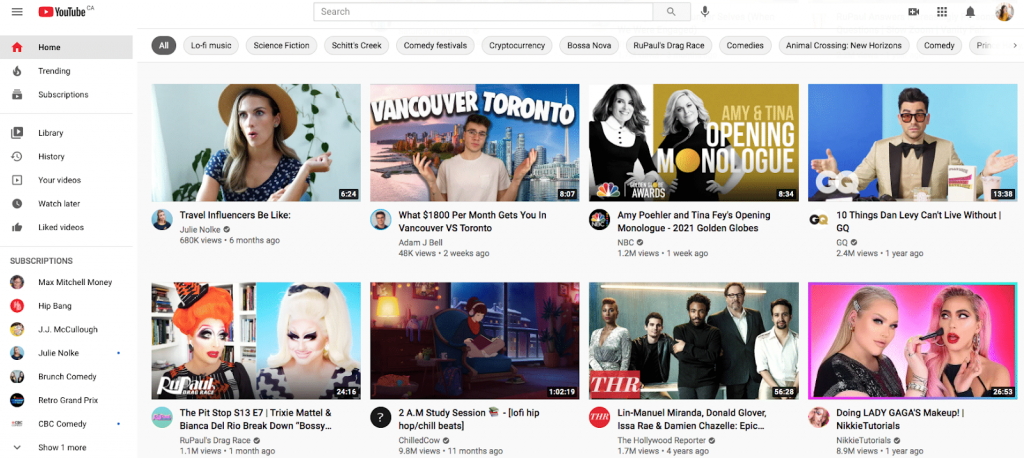 Youtube Inserts
Another way to advertise video content on Youtube is through Inserts. This involves asking a Youtuber for information about advertising prices on their channels.
It may seem simple, but there are time-consuming tasks you need to do if you want to prepare a successful tactic. For example:
Create a range of followers.
Set up a list of Youtubers with related topics.
Check the engagement percentage of potential creators.
Check creators' videos to see if they have other paid inserts.
Develop a unique contact copy that helps you get in touch with creators.
Negotiate prices and conditions with creators that accept paid submissions.
The thing about these sorts of tactics is that you need to consider your current position. If you're new as a game developer, you will struggle to interact with massive Youtubers like PewDiePie or AuronPlay. So, you will have to lower your standards accordingly.
But, if you already have a successful game or previous audience who knows who you are, the chances of getting in contact with them are higher.
But what kind of advertisement is this?
It's simple. You're adding a small ad to the creator's videos. It's a common strategy that is also called "sponsorship."
Now, inserts can be published in multiple ways. You can discuss with creators to create more than just the typical ad. For example:
Upload a walkthrough explaining how the game works.
Explain the game mechanics in tutorials.
Invite their audience to join the game (if multiplayer is available.)
The point of these inserts is that you create something unique that helps the creator interact with the audience. The more comments and reactions about your game, the better.
Now, here are some advantages and disadvantages to consider when applying this strategy:
| | |
| --- | --- |
| Advantages | Disadvantages |
| The strategy works great with Youtubers that constantly interact with their audiences. | Inserts can be expensive depending on factors like country, number of followers, competition, etc. |
| Creators can help you develop part of the strategy. | It's easy to close a deal with a lousy channel that won't bring you results. |
| Sometimes creators will also create the advertisement for you. | It requires constant checking to see if ads are being uploaded as agreed. |
| You can discuss where to insert the ad with the creator. | |
Inserts are an excellent way to use Youtube's audiences in your favor and drive engagement to your game, but it could cost you a lot of money if you don't do extensive research looking for the right channels.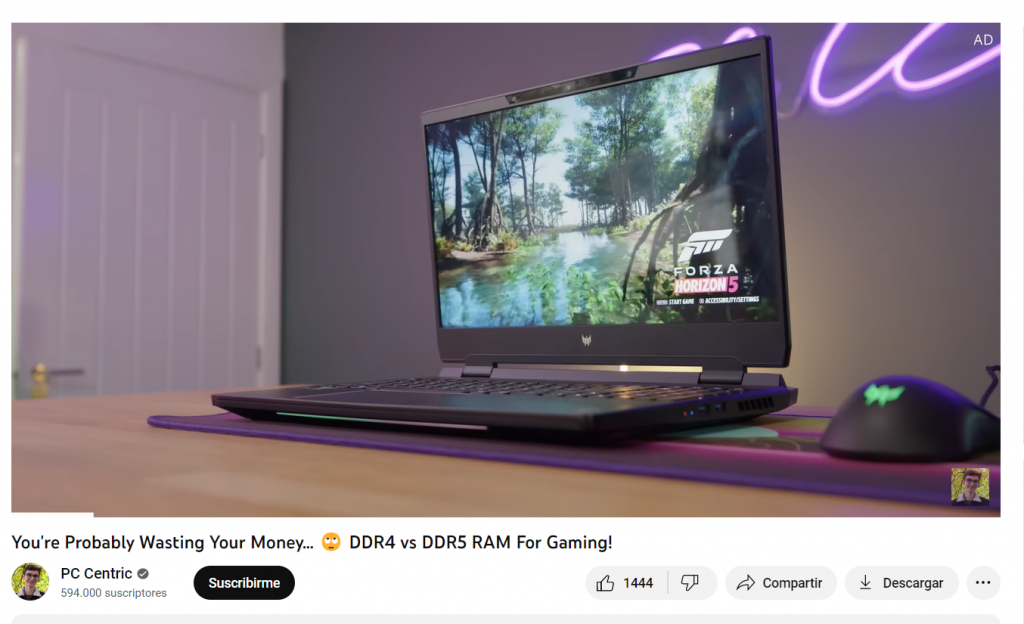 Youtube Shorts
Youtube Shorts are a new way to connect with users. The platform allows creators to share short content about their products and use the Youtube Cam to edit videos the way they like.
YouTube provides creators with many tools to build an engaging and informational piece of content in just 60 seconds.
Shorts with the most views are those that have a clear idea, easy language, and show users something that attracts them.
You and all Youtube users can see the Shorts section in the mobile app. You just need to press "Shorts" in the bottom left corner. You also can find them:
On Youtube's homepage.
In notifications.
In the subscriptions section.
This strategy is having such success because users can see everything they want in just 60 seconds. They don't have to spend minutes (or hours) watching a Youtube creator that rambles to say what they are interested in.
What Kind Of Games Can a Youtube Channel Accept?
The type of games you can advertise on a Youtube Channel varies according to the creator's rules.
But essentially, Youtubers will set up their rules to accept a specific genre. For example, indie games like Inside, Limbo, and similar are entirely accepted. Instead, titles that include pornography, gambling, and similar themes aren't.
Step-By-Step Guide to Creating a Youtube Advertising Strategy
We have prepared a complete guide to prepare a Youtube advertising strategy. We'll teach you how to prepare Youtube ads that sell in nine steps:
Decide the Type of Advertising You Want to Do
The first step is choosing the type of ad of your interest. There are seven ad types you could pick to develop your ad. Some of the formats available are:
In-stream: These are divided into skippable and non-skippable ads you can find during, before, and after videos. They have between 5 and 15 seconds.
Bumper: They have 6 seconds or less. You can't skip them; they are played during, after, or before videos.
Mobile: Also known as Outstream ads. They don't appear on Youtube, only on Google partners.
Masthead: They appear on the home feed.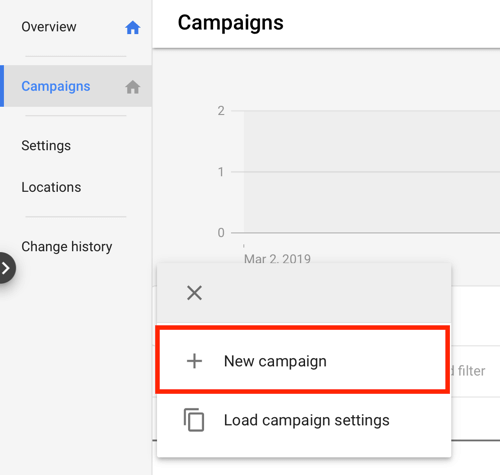 Prepare a Keyword And Market Research
After selecting the type of ad you want to process, you need to analyze keywords and the market to target.
Find competitive keywords and the niche you want to exploit in the gaming industry. Of course, your research must be done within the parameters of your game. If you're an indie game developer, you should focus on audiences with the same interest.
Set Up the Ad In the Google Ads Manager
Enter the Google Ads Manager and select New Campaign. Here you'll also need to:
Select the "Video" type of content.
Choose the ad subtype you want to run. These could be non-skippable ads or custom-design campaigns.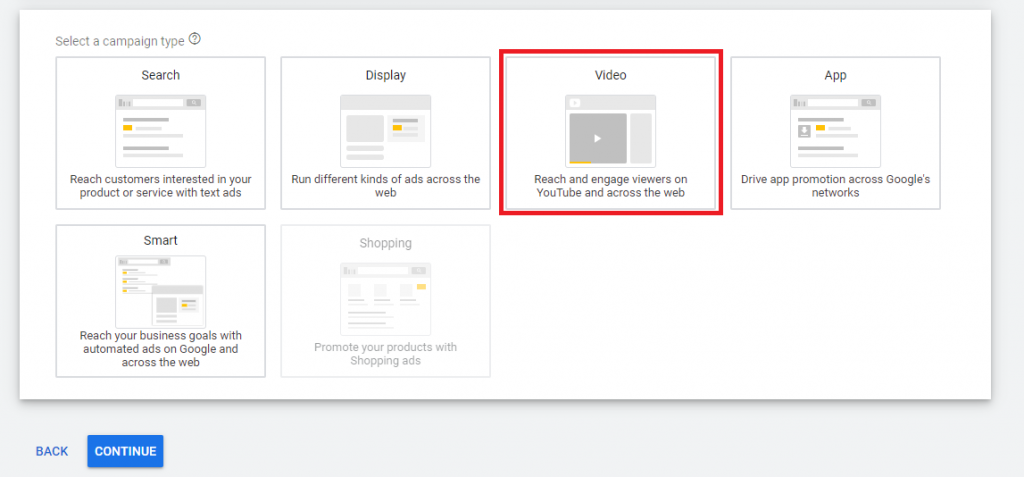 Select the Bidding Strategy
Although Youtube ads work similarly to Google's, they are entirely different. Here, you can choose a specific type of bidding, such as:
Target CPM.
Viewable CPM.
Maximum CPV.
Conversions.
Target CPA.
Generally, if you choose a Custom Design Campaign, you'll only have Maximum CPV and Target CPM available.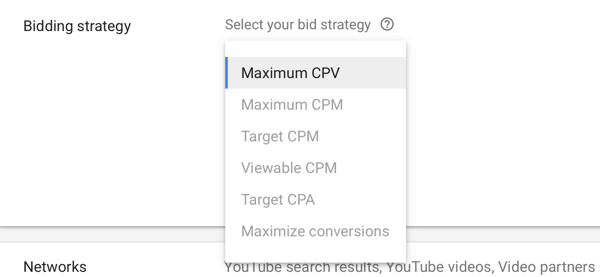 Choose Place for Your Ads
Now it's time to select how your ad will appear on Youtube. Here, you have two ways:
Youtube search results.
Youtube videos.
It's not a bad idea to leave both marked if you want to increase your conversion rate, but this will consume much of your budget.
Add the Content
Now that you have most of it, you should include the graphical content you want to show in the ad.
It may be a specific game feature or an image showing your game's logo. This will also depend on the message you want to transmit to the gamer that will see the ad.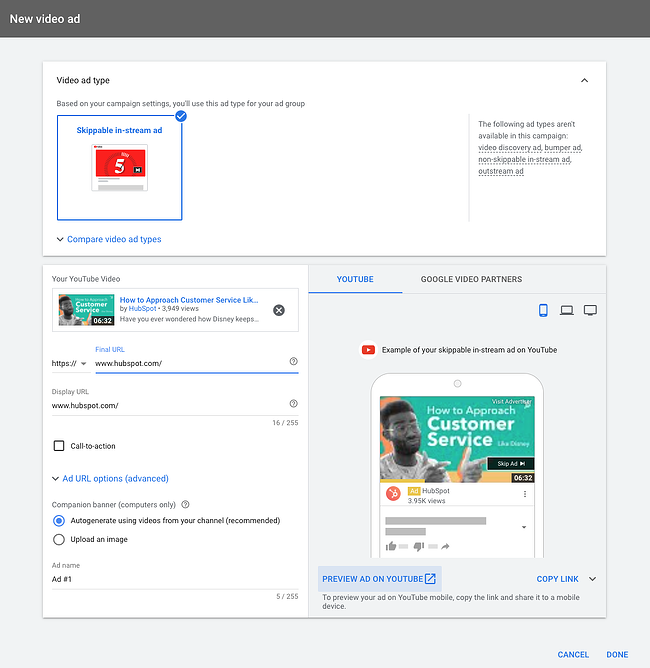 Include the Target
Like Google and Facebook ads, Youtube has a section where you segment your audience. Use the information you got from your research and put it into this part. Here you can:
Decide the type of people who will see your ad.
Modify users' demographics.
Set up keywords, placements, and topics to be targeted.
Take as much time as you need on this section since it's crucial to succeed in your campaign.
Create the Ad
Now that you have it all ready, you can create your ad. Note that if you want to add a video, it should be uploaded to Youtube first.
Measure Results
Last but not least, you should measure how the ad is going. You can use Google Ads Manager to control the budget and adjust anything.
Let's say your ad worked great, and you need to increase the budget. You can do it from there. You can also stop or duplicate content and prepare as many as you see fit.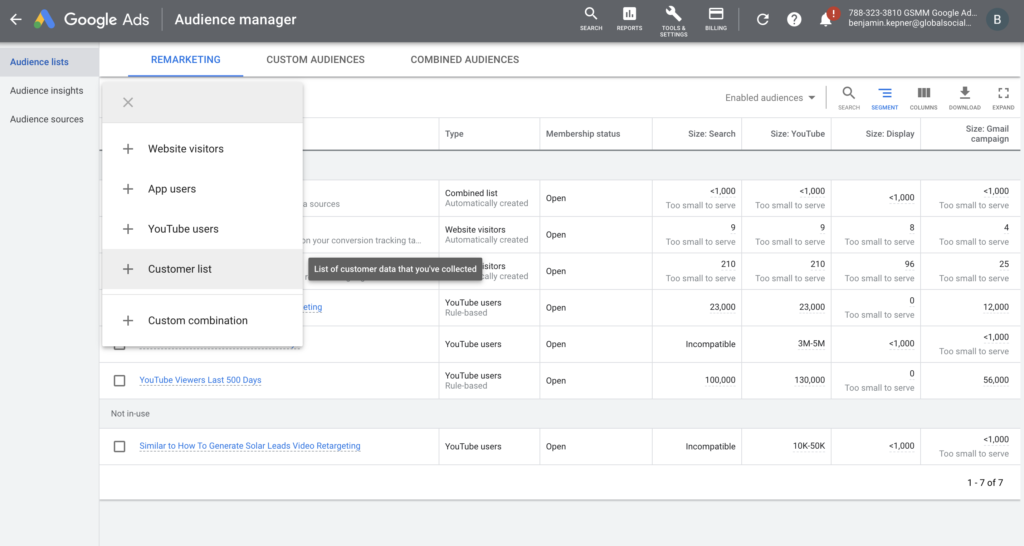 Game Marketing on Youtube – Summary
Developing game marketing strategies can take time, especially if you do it on a complete platform like Youtube.
Thanks to the viewers' nature, Youtube is a strong channel where game developers can promote their games and receive excellent results in return. Not only because they can craft interesting materials like tutorials, blogs, tips, etc., but also because they can show their work and brag about how unique their games are.
Of course, a marketing strategy in such a place requires planning, strategic thought, and a steady budget that allows you to make A/B tests and find the best combination for your ads.
We recommend you create an advertising account and prepare different templates that could work for you.
And if you don't have time to set up your marketing strategy, contact us, and we'll take over!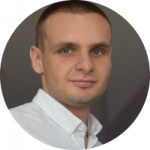 SEO specialist with over four years of professional experience. A/B test and Data-Driven SEO enthusiast. In his work, he focuses on the development and implementation of a strategy that achieves predetermined, specific goals. Privately, a fan of mountain biking.