Crafting a solid marketing strategy is very important for every sort of business around the globe. But it's even more crucial for crypto projects as their success radicates on building trust among their potential clients.
Your crypto business could have a phenomenal product in its hands and the best intentions, but without a proper crypto marketing strategy, you would run into two different dead-ends: people won't trust it, and you can be pointed out as a potential "scam," or simply no one will notice your crypto project.
There is a lot to dive into, so we will guide you step-by-step on what things you should consider when preparing a crypto marketing strategy and what you should do to achieve a successful marketing campaign.
Main Focal Points in Your Marketing Strategy
There are several points to always keep in mind when designing your cryptocurrency marketing strategy. Despite how you will employ your marketing strategy, failing in any of these could be truly damaging for your crypto project and your brand.
Community Marketing
Without community marketing, achieving a successful crypto project is impossible. You need to develop a dedicated and loyal community that believes in it, as the concept is still new to many people. So, the biggest advice that you will get is: to establish an audience of potential buyers before launching any crypto or NFT project.
Community marketing is time-consuming and hard to implement but worthwhile. If you provide your audience with good content and keep them engaged, your crypto marketing efforts are paying out. Another strategy that you can use is offering something in exchange for joining your crypto community. Of course, this offer should align with your brand and what people are expecting and consider valuable.
Establish Trust Over Your Brand and Keep Your Promises
The brand should reflect the excellent benefits that your business provides and create an emotional link with the target audience. You should also stand out from the competition and be unique.
You should do some previous research to help you understand what your potential client considers valuable. With such knowledge, you'll have an easier time creating visual properties and guides with your target market in mind.
Keep your promises and be upfront with your audience. Overpromising and failing to achieve such will hurt your brand more than underpromising. And if any issue that may complicate fulfilling your promise arise, keep your audience in touch, letting them know about the problem.
Set Realistic Goals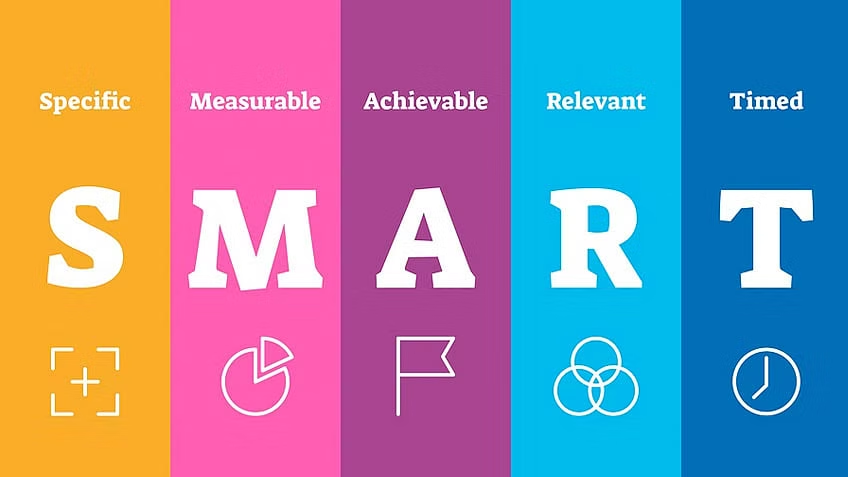 Develop a clear idea of your business goals and what you are trying to achieve in your crypto startup. Consider how much profit you think to accomplish with your project and how it would impact your business.
If you have trouble setting objectives, you implement the "SMART goal" methodology:
Specific: Set exactly what you are trying to achieve.
Measurable: How you are going to track your progress.
Attainable: Be realistic. Is it actually possible to achieve such an objective?
Relevant: Will it contribute to your agency's revenue growth?
Time-bound: The final date. When do you want to achieve such an objective?
If your objectives meet the "SMART goals" condition and you don't have any doubt about answering these questions, then you are good to go.
Once you have the endgame for your crypto project beyond release and profit, you can precisely shape your cryptocurrency marketing strategies.
Obstacles That Cryptocurrency Marketing Must Face
Before we continue, we should stop and outline the major pain points that the cryptocurrency industry suffers from. Every crypto startup has to deal with these obstacles that come with being a new industry in the Internet Era.
"Scams" Brought Distrust Over the Crypto Industry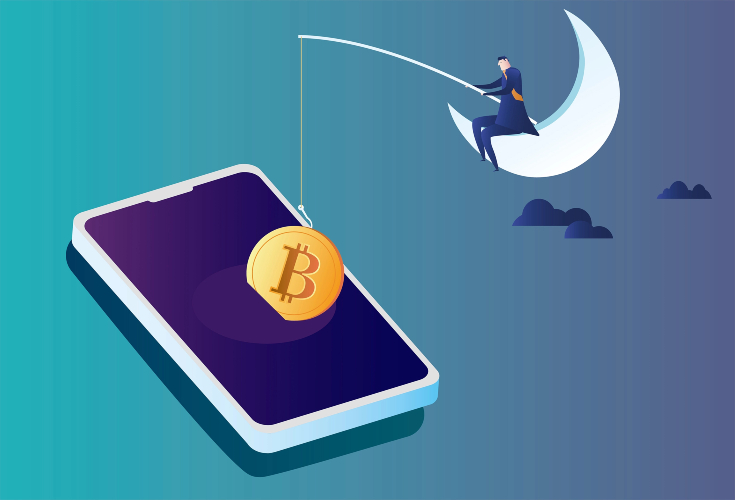 The crypto space is flooded with supposed-to-be "crypto companies" that ended up being just scams and doing fraudulent businesses.
That's why strong cryptocurrency digital marketing is so important for your project. You need to create plenty of content from videos, blog posts, podcasts, articles, etc. All your PR movement is done around building trust in your brand.
People are already paranoid that "the next cryptocurrency project" would be a scam, and without this valuable content to support your startup, they won't believe you.
This even led to giant companies like Google, Facebook, Twitter, and many other platforms imposing restrictions on promoting cryptocurrency startups through paid ads. As an example, you can't do a "Pay Per Click" campaign for ICOs (Initial Coin Offering) via Google Ads, Twitter Ads, Facebook, etc.
Crypto Experts Are Hard To Find
Blockchain technology is pretty advanced and new. Yet, many people already understand what they are dealing with. Even more for online marketers, as they now have a whole new landscape to touch on. Thus, the few good ones would be expensive to hire.
Also, many professional crypto marketers are working on their own projects. If you want to hire it, it will cost you pretty much, or you can't hire them at all.
Crypto Unpredictable Market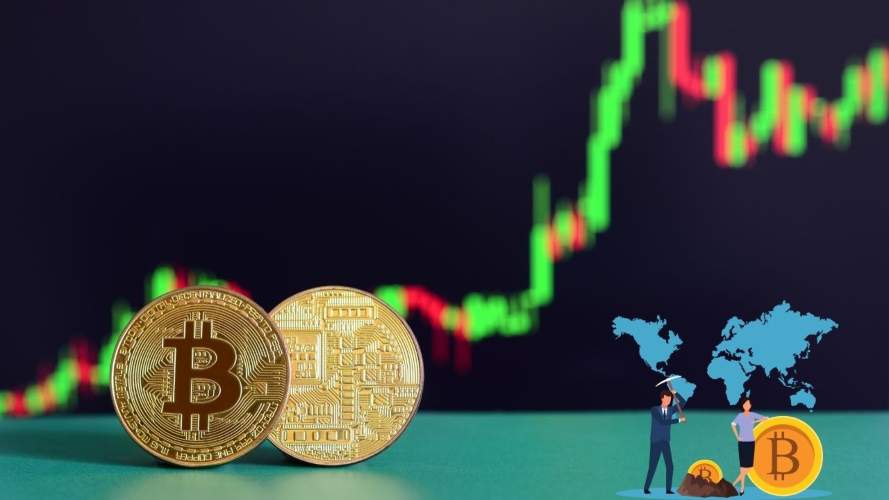 The crypto market is volatile and can suffer from fluctuations daily. In this industry, you don't have months or even a week to spare.
Today, the cryptocurrency industry is in its infancy. It has been a little more than ten years. Although there are already many crypto startups in the market, increasing the competition and making it hard to survive without a solid plan.
That's why it is so important to use digital marketing well for crypto companies. You prove that your crypto project is solid and legitimate, resulting in crypto enthusiasts being more confident in your brand.
Crypto Marketing Strategies for Different Types of Crypto Projects
Many different crypto businesses will fall under a certain category. For some of them, there is specific advice that they could use for their type of crypto project.
Crypto Mining and Selling Hardware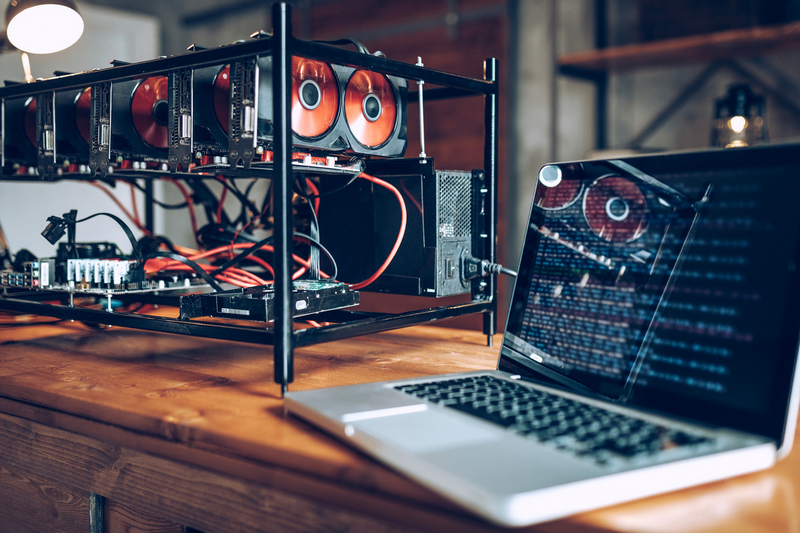 It is one of the most well-known activities for crypto enthusiasts, and yet a kind of hard one to set up.
For this type of business, you can go in two different ways: buy or rent hardware for mining, using cheap energy sources, or mine from your PC. Check the price per kW you have to pay, as it is a key element for mining. Another viable option that people may look at is selling mining software for those miners.
With crypto mining still being a good option for many, the competition stayed strong, but you could stand above the competition. With a good SEO implementation over your content, you can boost your position over Google searches and gain notoriety above the rest.
Content and PR will be vital to send the word out in your first weeks, and sometimes you can go for paid PR as it would be an excellent tool for your crypto marketing campaign.
Crypto Exchange Services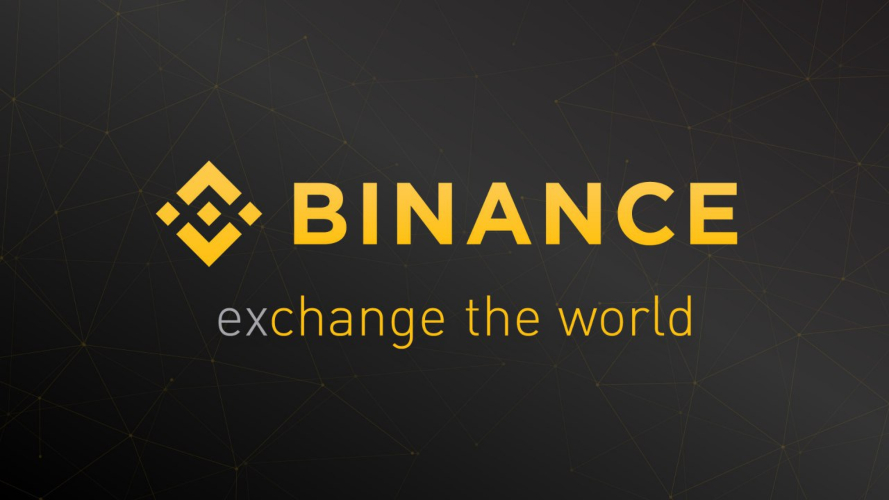 An exchange service provider will have the power to let you switch and convert from a particular cryptocurrency to a different one effortlessly and without delay, which is a clear advantage over bank transactions (of course, always check those gas fees that may arise from time to time).
Usually, these crypto businesses have a considerably big budget as the cost involving this sort of service is high. So, dedicate a part of it to making relevant content marketing and a great unique selling proposition. Also, good use of SEO would be very helpful, as major players still ignore this useful tool.
Trading Your Own Cryptocurrency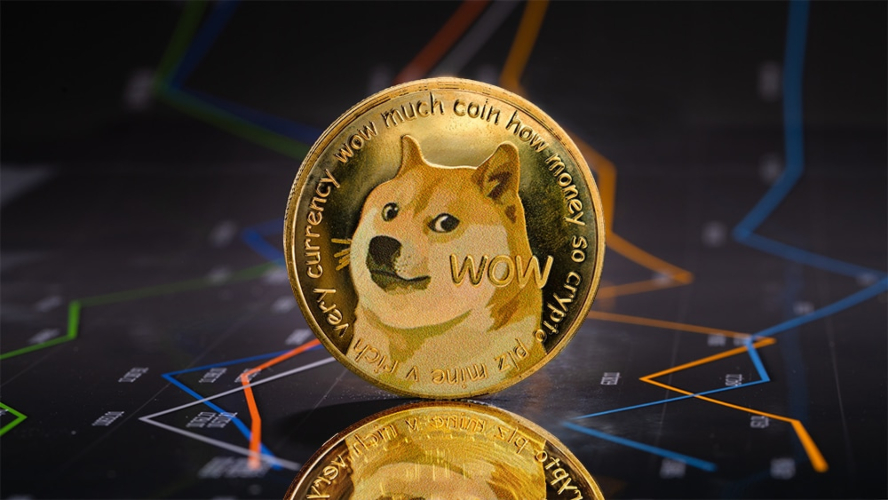 It is the most volatile business to do for any crypto brand. But when done right, it is one of the most profitable around the market. Although good timing is all that matters here, and getting the most of it, being that days, weeks, or months.
Use social media channels to capitalize on it (mostly Twitter, as every crypto marketing trends end up there). Create hype news with attractive headlines to attract potential buyers.
Crypto Payment Services for Ecommerce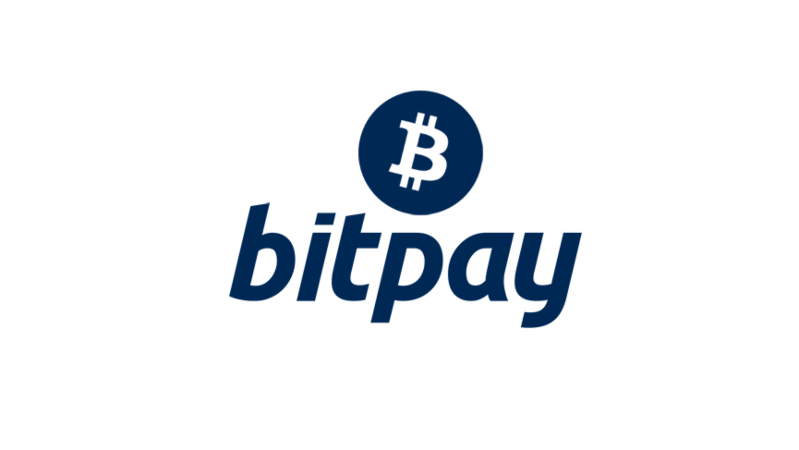 This sort of service is focused on Ecommerce websites. You can use almost any cryptocurrency (but mostly Bitcoin) to offer it as a payment alternative. Cryptocurrency doesn't have restrictions around the internet, which may differ for most credit and debit cards.
The setup is easy to understand. You create an account and integrate your digital wallet or exchange service, configure plugins, APIs, or any hosted pages for the business, and start accepting payments in crypto. There will be bots that will help you convert those payments or funds automatically.
These businesses use the same marketing strategies as any regular e-commerce store. So, it involves a wide range of marketing practices considering the specifics of cryptocurrencies.
Crypto Info Website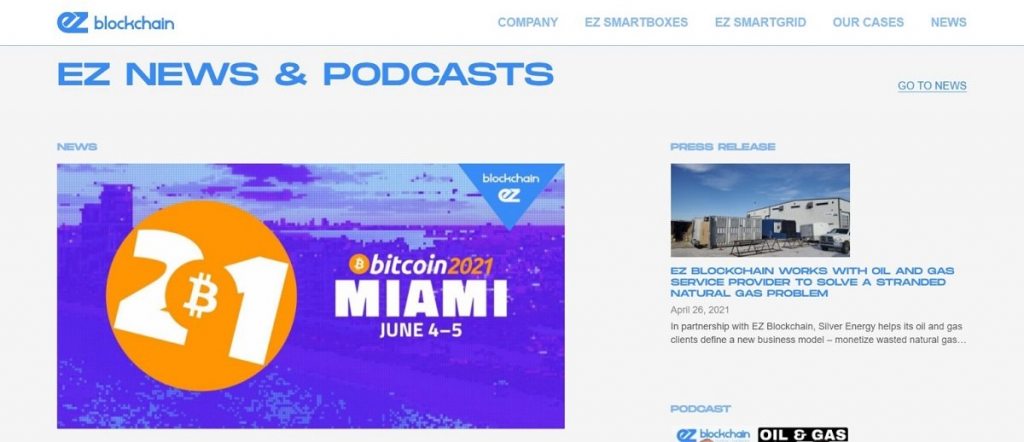 The industry is still new and complex subject to digest early on. Many people, not only from the outside but also those already involved in the crypto industry, won't fully understand what's the deal with cryptocurrencies, how they work, how they are made, etc.
This opens space for making educational content in the form of an info website, a YouTube channel, or a podcast as an effective way to attract visitors who can be convinced and converted through affiliate programs and advertisements.
Consider making high-quality content, such as a well-produced video, or even go toward audio content, such as podcasts. It will be very effective as the industry lacks good quality content around crypto. You can also implement email marketing.
Blockchain Development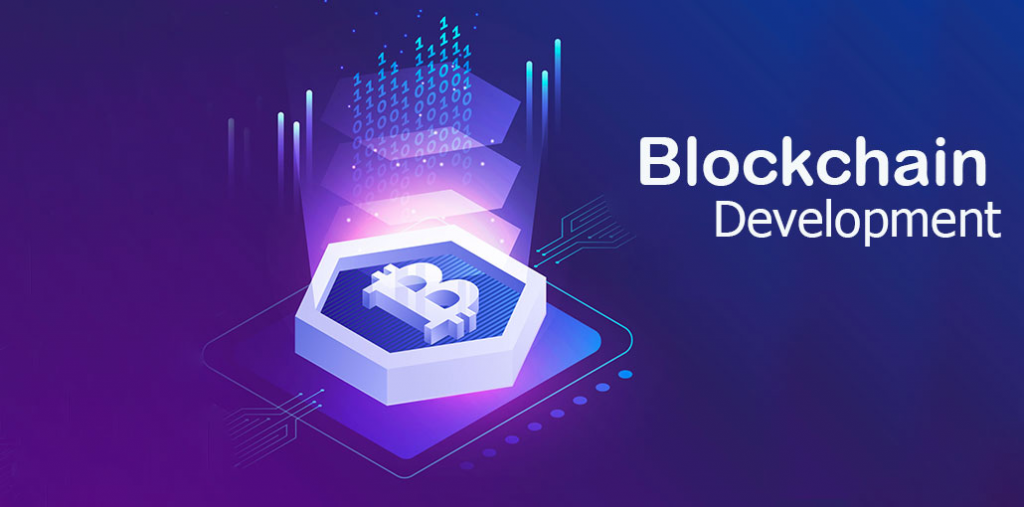 Blockchain technology is the foundation of every cryptocurrency. It is also a solution used in many other industries, such as healthcare, media, and entertainment. Blockchain development will be a viable niche for years to come.
In terms of digital marketing, they can benefit from any kind of strategy that you want to do. It should feature lots of SEO-friendly content and great case studies on its website.
Best Practices To Implement in Your Crypto Marketing Strategy
Now we will deviate from specific crypto startup categories to dive into what sort of marketing strategy any crypto business should follow.
Create a Whitepaper for Your Crypto Project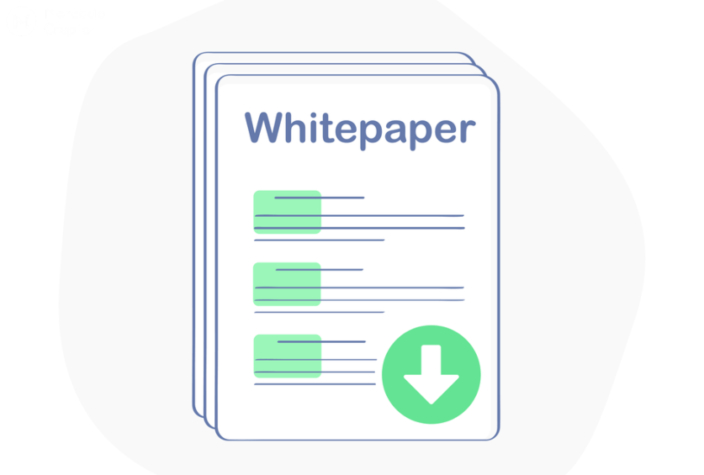 It is a comprehensive document that reflects the essential aspects of your project. A whitepaper will explain the problem in the market, how you will use blockchain technology to solve it, what you'll get in return for investing in the project, and a roadmap of the project itself.
It is crucial to help potential investors understand your objectives, the problem it solves, and how the technology is used. However, the whitepaper should be hosted and shown on a website and not distributed as a flier.
Before writing your whitepaper, you need to understand its sections and the information to be captured there. Usually, this document has a title, an abstract, an intro, and token economics.
Then, you should continue elaborating on the salient points that each whitepaper must have. Include a description of the problem and the solution you offer. Being an official document for your business, you should be formal regarding its language. And always back your claims with evidence.
When crafting the paper, make sure to use high-quality content, clearly explain the problem in the market, and remain simple in terms of language. People should understand what you are trying to convey right away.
Develop a Professional Website
Your website is the first thing that a potential investor and a customer will interact with when evaluating your project. It needs to have an appealing design and professional appearance to attract and gather positive feedback from visitors.
The best advice that you can get for your website is that it should be easy to navigate, mobile-friendly, and have valuable content from your crypto business. With the correct information, visitors should learn a lot about your offering. Write a FAQ section (Frequently Asked Questions), upload your project team, investors deck, LinkedIn profiles, and other social media platforms your business uses.
Tell a Compelling and Relatable Story
Capture the benefits of your crypto project through a story. You can include various aspects like why your business exists, why you created this technology, and explain the problem you want to solve.
You can capture all these elements with a straightforward but brief video or a relevant image. Ensure to position yourself as an industry thought leader while telling your story.
As a project owner in this field, it's imperative to create informative articles and strong opinion content that portray you as a thought leader. Join and participate in discussions around various blockchain communities, and, most importantly, avoid using any sort of mystical language with your message.
Keep It Simple
While crafting your messages, it's crucial to use simple language that your audience can understand. While some terms might be critical for tech-savvy individuals, they are just a few to focus on for your marketing strategy.
The crypto space is evolving, and many people require educational information and content to facilitate their comprehension. So, you need to choose terms and a language that any layperson can understand.
Once you are done with your marketing text, go through and erase any words that your audience may not understand. A sales copy full of complicated words will not attract the attention of potential customers and investors.
Develop an Oustanding Reputation Strategy
This process has much more in-depth than just establishing a positive brand image. Crypto startups must grow and maintain a great online reputation to stay ahead of the competition and customer trends. Some methods that you can put on practice to achieve this could be:
Working with a trusted crypto influencer
Working alongside a PR agency
Being transparent with your promises
Invest time to determine what your buyers need and what they expect
Encourage happy customers to leave reviews and provide customer support to those that got a bad experience with your brand
Improve those aspects that buyers don't like about your brand
Never mislead your customers
The "how to handle the reputation" strategy should run alongside your marketing strategy. Invest the right amount of time and resources in keeping an excellent reputation.
You also need to manage negative publicity. Consider some customer appreciation tactics, understand why people feel negatively toward your brand, and handle those angry customers.
Time to Make a PR Campaign
Media is an integral part of your crypto marketing strategy in spreading information to the right audiences. Experienced crypto marketing experts can help create and execute campaigns that would ease the understanding of blockchain technology for the crowds.
A good PR campaign will help you establish yourself as a thought leader in the crypto space, sharing high-quality content in various reputable publications and creating a strong reputation. And you will be spreading the word about your project, which is essential to generate new leads.
Also, with positive media engagement and community relations, you'll enhance your crypto marketing efforts through lead generation.
With all being said, there are many recommendations to achieve a great PR campaign to employ over your marketing strategy.
Employ a Crypto Marketing Agency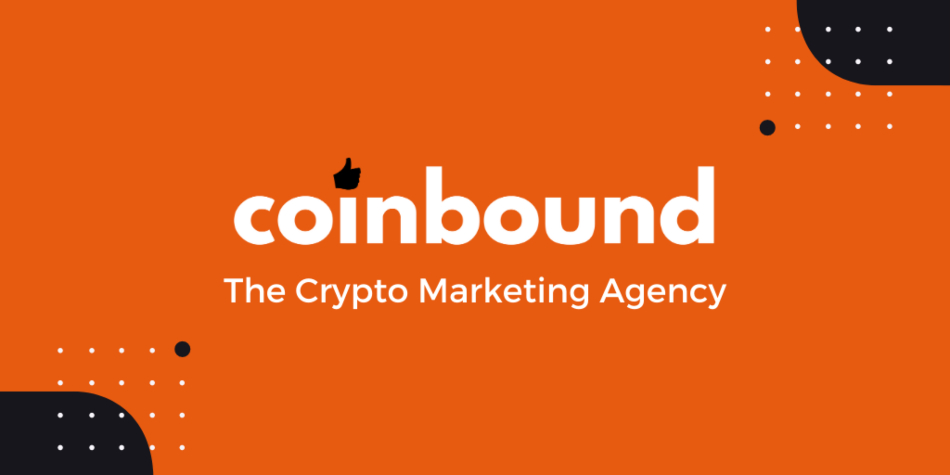 We know that this process could be hard for newcomers and inexperienced crypto enthusiasts. The help of a crypto marketing agency could ease the problem.
It can help your business through a specialized and robust range of services for crypto marketing. They understand the trends of crypto audiences, the demographics of the industry, and the best online platforms to market your project to the right buyers.
These agencies have mostly worked on countless crypto projects. They are familiarized with the landscape of this marketing environment. Although, you have to get the right agency as it could happen that they don't capture the right audience accurately.
Expand Your Brand Over Different Social Media Platforms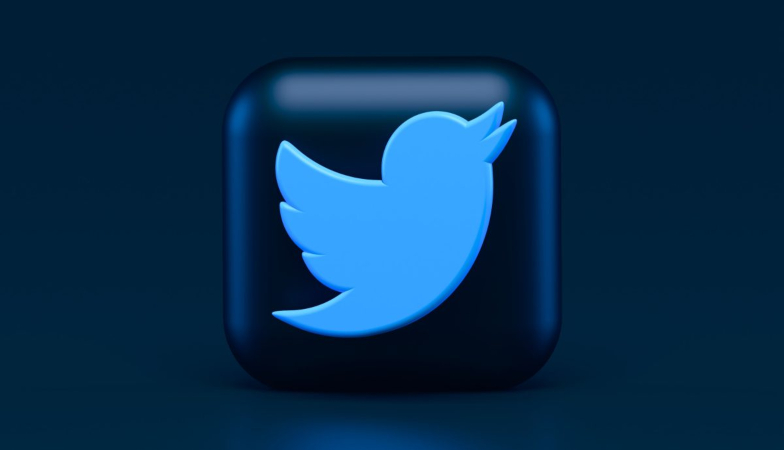 Marketing campaigns for crypto projects largely depend on the power of social media communities. Your team should use various social media platforms to spread the word. You should engage communities in social channels such as Twitter, Reddit, Discord, Youtube, Medium, Facebook, Steemit, and many others.
Consider which platform will suit you best. Many choose Twitter because brands and marketers believe Twitter influencers have more power in crypto marketing. An effective social media strategy will expand in more than one, like also using Reddit or Steemit, where the crowd on those already has a clear notion about cryptocurrency and the industry in general. It gives you an upper hand in promoting your blockchain technology to experienced people.
But you shouldn't stay on your own. Engage with other projects around the ecosystem, take part in discussions, talk to famous individuals and give them insightful thoughts about blockchain technology.
Engage With Your Audience
A crypto project mostly relies on trust and constant engagement with your audience. If users comment on your posts, try to reply to them and motivate conversations between followers.
Brands need to develop a schedule for posting content, so people might know when to expect something new from you. Inconsistency could result in losing interest in your brand or people just forgetting to check your content. It isn't necessary to post every single day, but maintain a reliable schedule.
This not only strengthens your relationship with your audience. It also attracts new buyers when they notice that you are really committed to giving your customers value.
Use Online Chat Platforms (Discord and Telegram)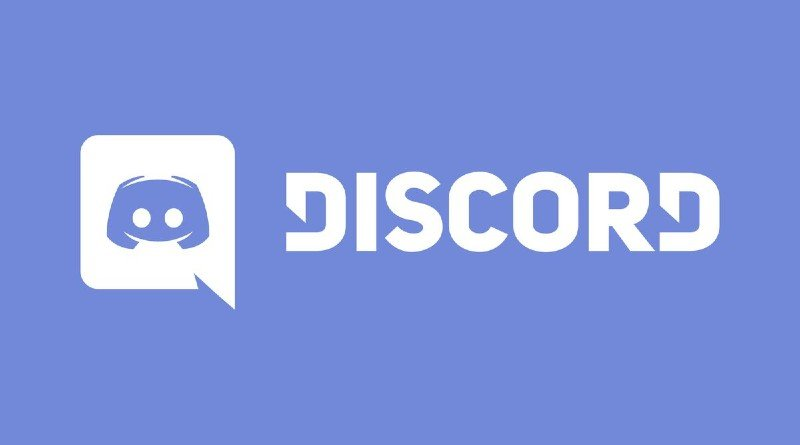 Discord was developed primarily as a communication platform for gamers. However, it has become crucial for blockchain communities, too, with features that support blockchain campaigns. Creating relevant content, knowing your target audience, and responding quickly to client queries are vital parts of a successful Discord marketing campaign. In conjunction with Discord, you should also consider crypto groups in Telegram.
These groups have become a central marketing aspect for many crypto projects. Telegram has many features that meet the requirements of the cryptocurrency industry. Some of them are community building and engagement, high security, speaking directly toward your target crowds, Telegram channels, and in-built bots and tracking tools to simplify your work.
Do Crypto Airdrops
These are giveaways you distribute to anyone who has registered for your crypto program. This strategy is an easy way to attract new followers and potential customers to your project. It helps to boost liquidity over your supply, but you shouldn't solely focus on doing airdrops. Just use them occasionally as an additional strategy to engage audiences.
Paid Advertising and PPC
Paid ads or Pay Per Click (PPC) ad campaigns are a common approach for successful marketing, which also applies to crypto projects.
With this practice, you can ensure your content reaches the right audiences, with the possibility of generating qualified leads. You can do it in many formats, such as video ads, banner ads, display ads, and retargeted ads.
But these ad campaigns will drain much from your marketing budget, so be prepared to invest a reasonable amount of money for clear results. Also, you need to monitor those ads and make sure you are using customer-centric content to engage and attract followers.
Although it can be expensive, it is very flexible too. You get to decide how much you want to spend during an ad campaign. You can set up a maximum budget daily, weekly, or monthly. This will prevent your PPC ads from going over budget.
Once the campaign is up and running, you should measure your performance consistently and check how everything is resulting. This will help you gather the necessary data to shape your campaign around the targeted customer.
Email Marketing
Although many social media platforms have risen in popularity for crypto marketing, good use of email marketing remains a trusted and effective communication tool for the customer.
It can positively impact your credibility and online reputation. Engaging with your audience by sending them relevant content via email will keep them connected and invested in your brand.
You should avoid using email marketing solely to promote your crypto project, as people will get tired of always receiving sales content all the time. There are several types of email that you can implement to keep the audience engaged, such as:
Welcome Emails: Send them an email welcome when a new customer subscribes to your email list (can be set up to be done automatically).
Onboarding Emails: You can explain to the customer how to use or access your crypto products if they need some instructions.
New Launch Emails: Get your audience excited and expecting through an email whenever you are preparing to launch a new product or project.
Informative Emails: Share crypto industry updates or new project features with your subscribers. You can use this kind of email to promote, highlight and explain existing elements of your crypto project.
Brand Announcements: Share the news with your audience about your brand, like an anniversary, new work, or anything related to your brand.
Influencer Marketing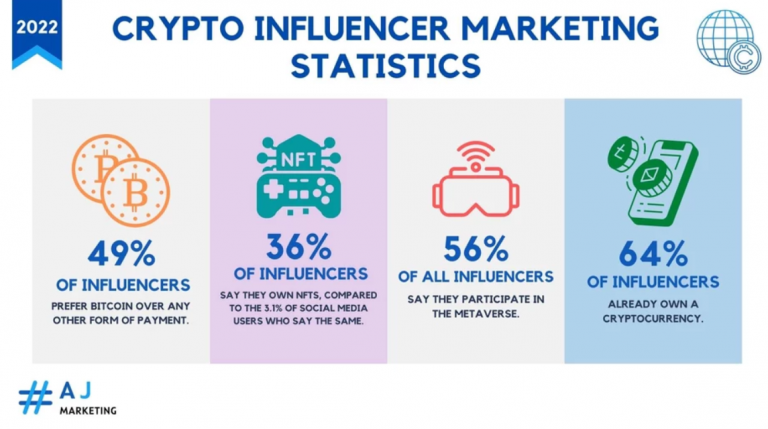 Lots of brands are promoting their project through influencers. And blockchain startups are no different. They can take advantage of influencer marketing to promote their crypto project. Influencers reach massive crowds that they can convince to invest in your business. That's why it is crucial to pick the right influencers for your project.
Perform an audience analysis before defining the kind of influencers to choose. When evaluating, it's crucial to find out their location, communication channels, and their interests.
Once the target audience is identified, you need to choose the right media for your campaign. For this reason, it's essential to clearly determine your campaign objectives. If you want your project to be well-known, a Twitter influencer could be the right choice.
After you choose your influencer/s, allow them to work with you. They know the best strategies to spread your campaign messages. So, avoid micromanaging them. And if you are having trouble choosing the right influencer, hire a crypto marketing agency to help you with that issue. Most of them have a list of crypto influencers and can select the one/s that would fit your campaign objectives.
Employ an Affiliate Marketing Campaign
It is similar to the influencer marketing strategy but spread to anyone that wants to participate in the project. Affiliates promote the product to have a portion of its sales revenue. Doing such a promotion will give them a commission. With this marketing strategy, you can get much more attention and achieve your marketing objectives faster.
Bottom Line
With the competition in the industry being tougher with every passing day, it can be truly challenging to catch the attention of potential investors and buyers.
That's why you should consider implementing all (or many, at least) the pieces of advice and recommendations that we touched on through this guide. Good PR marketing will put you a strong thought leader, while the correct use of social media allows you to engage with the targeted communities and generate leads for your project.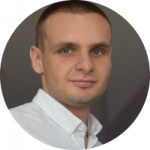 SEO specialist with over six years of professional experience. A/B test and Data-Driven SEO enthusiast. In his work, he focuses on the development and implementation of a strategy that achieves predetermined, specific goals. Privately, a fan of mountain biking.