SaaS (Software as a Service) is one of the most popular models ever created when it comes to the digital world. No one owns anything, and everyone just rents it out from the cloud. And – it works pretty well. However, the fierce competition and everchanging customer needs are making it harder and harder to generate leads and referral traffic. Loyal customers always stay, but you need a little push to generate interest.
In this article, we will provide you with some marketing activities that can become your primary strategy when it comes to getting new customers in the subscription model and keeping long-term customers happy. Whether it's organic search traffic optimization, PPC advertising, doing it through social media accounts, or utilizing SEO tools – we will tell you about all the whats and hows of building your strategy.
So, if you want to encourage users to get you more website visits, build relationships, and increase the amount of positive online reviews about your SaaS service – well then, you are in the right place. Let's get those key metrics ready for what's about to come!
What Is Saas?
SaaS stands for Software-as-a-Service. It's usually a subscription-based software delivery model. Apps or services are created by the service provider, and customers can access them online through the medium of their choosing.
The main difference between this concept and just a regular software market is the fact that you don't need to buy and install anything on your server, as you can access all the data through a browser or an app.
As we have stated before, SaaS allows customers to access the software usually with a subscription-based model, where individuals can use apps/services after paying a fee. If you would compare it to your everyday life, it's basically Netflix. If you pay – you can watch. If not, you don't have access to those programs.
SaaS customers are often also tempted by a Freemium package, with some free trial versions of applications. Effective Saas Marketing strategy should then focus on providing some high-quality service that people will want to buy.
What Makes SaaS Marketing Different?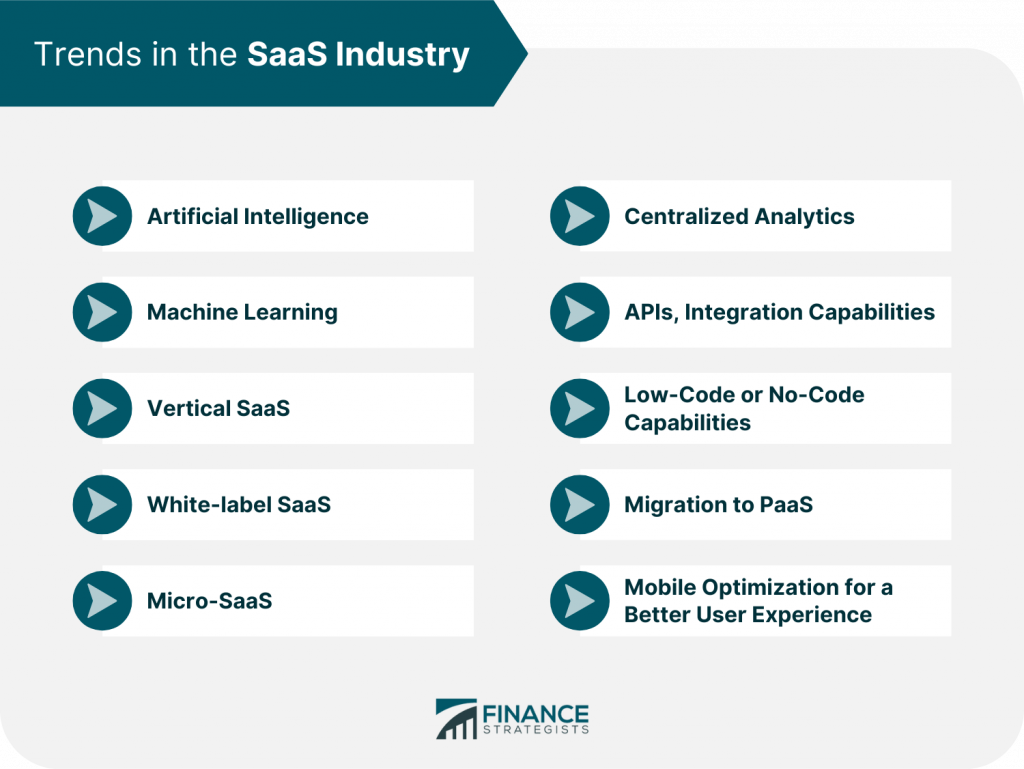 So, now that we know what is SaaS marketing and how important it is to keep your prospective customers happy, let's go over the concept of what makes SaaS marketing different from the traditional software selling model. Let's go over some main things that you should know about when it comes to SaaS marketing.
Subscription Model
First of all, the most critical aspect of SaaS marketing is that you are selling a subscription to a service, not a product itself. So, you need to come up with a subscription-based pricing model, where customers will pay a recurring fee for access.
It should be significantly lower (or, if you are from Adobe, you can just ignore that line), than buying this product/service as a whole. In traditional marketing, you would opt to promote an upfront one-time purchase. An effective SaaS marketing plan focuses on highlighting the benefits of this subscription model, that will constantly upgrade itself.
Freemium Model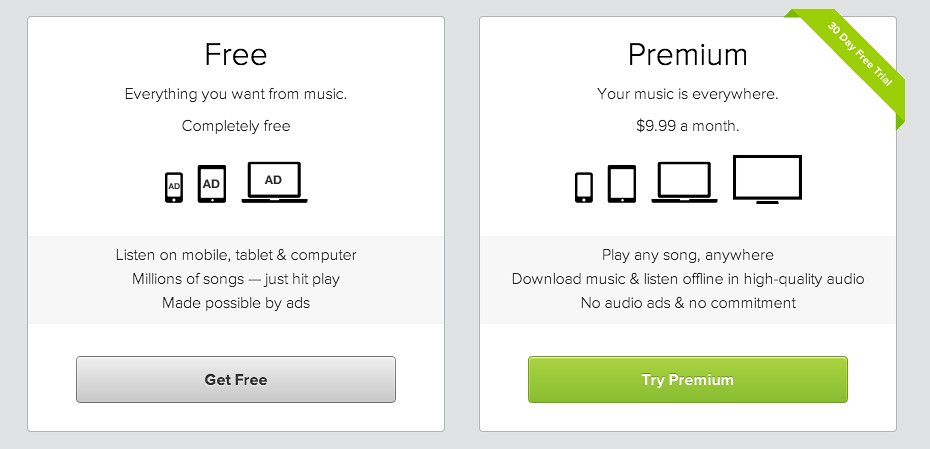 To gain customers, SaaS companies tempt them with free trials or freemium versions of their software. This aims to show them the product and its capabilities and allow them to fall in love with their work. It could be done with a trial period or just a version that has ads, for example. It's critical when it comes to SaaS companies, as oftentimes – they can lure customers with their product quality and "hook" people up with their services.
Digital Focus
The next thing to keep in mind is that SaaS marketing is all about online channels and digital strategies. Everything is cloud-based, so the marketing must also focus on creating a successful marketing strategy online. So, be sure to utilize all the marketing tools you have for your website, mobile app, SEO, and social media platforms.
Customer Success is a Priority
When it comes to SaaS marketing, you need to understand that getting customers is not an end-all-be-all type of scenario. Just look at the Adobe model. You gain access to the subscription-based model, and it's so good that you can create and earn money by just using it. One of the best SaaS marketing strategies you can implement is to remember that word-of-mouth and happy customers can do a lot for your business. Be sure to listen to their feedback and act accordingly.
Strong Customer Base
Additionally, SaaS marketing focuses on creating an excellent and stable customer base for their products. It's a subscription-based service, so maintaining a rather grand base is crucial to upgrade and advance your financial and product goals. The key is to deliver fantastic customer experiences, listen to feedback, and constantly give customers new features so that they will stay subscribed to your service.
Data-Driven Decision-making
And finally, SaaS companies are incredibly keen on utilizing data analysis and key performance indicators in decision-making. That way, while using the SaaS marketing techniques, they can keep the sales cycle running smoothly and constantly gain new customers while still having current customers happy.
The Importance of Saas Marketing for B2B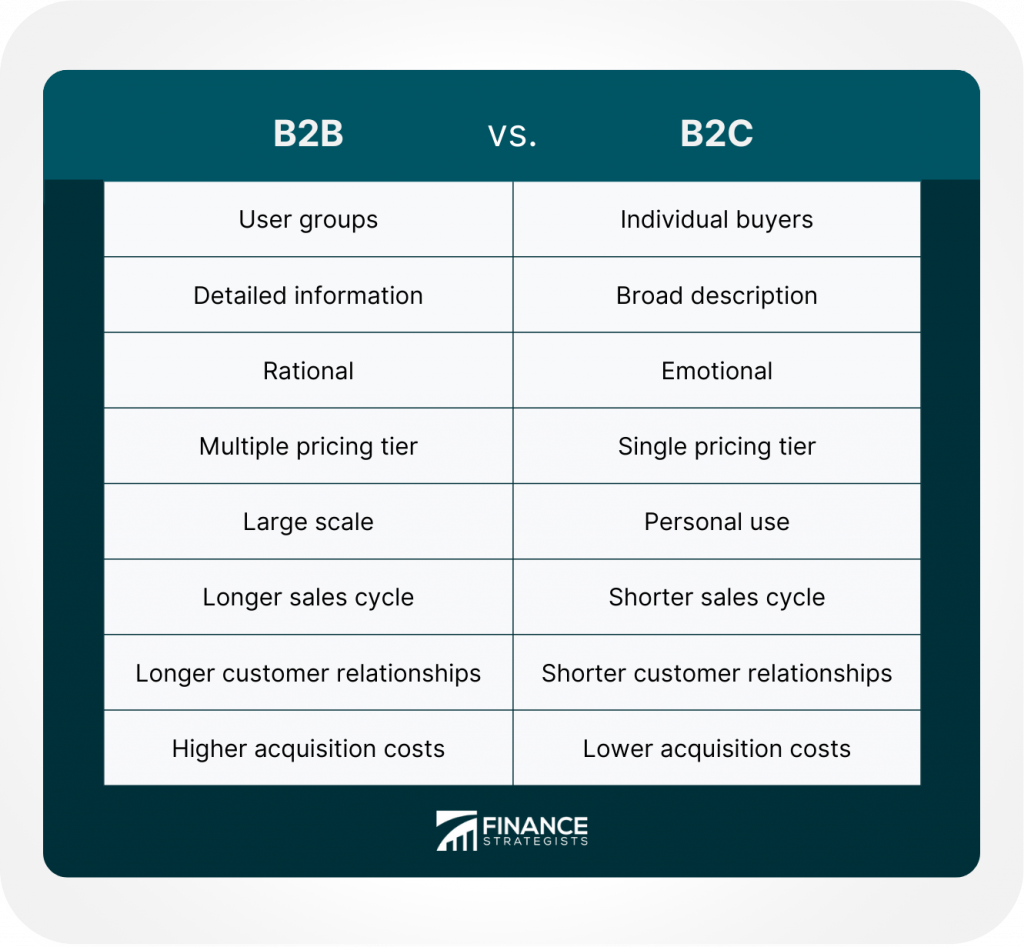 But – it's not only a B2C kind of deal, as SaaS companies often have a unique selling proposition for businesses. It's crucial in the B2B environment, where those services are often very expensive to buy upfront, so companies offload this cost onto a monthly subscription-based model. Here are some reasons why SaaS marketing strategy is crucial for B2B situations.
Reach Your Target Audience
SaaS marketing efforts often allow businesses to reach B2B companies directly with their targeted digital marketing. Being in the business themselves, they can usually understand the needs of companies in the market and cater to them more effectively.
Gain Leads
Additionally, following SaaS marketing strategies can often attract more leads to the company with free trials and consultations about the product. It can create the opportunity to find some quality leads with their specific knowledge of the market and networking possibilities, as the companies within the same market often use similar products.
Market Yourself as a Valuable Brand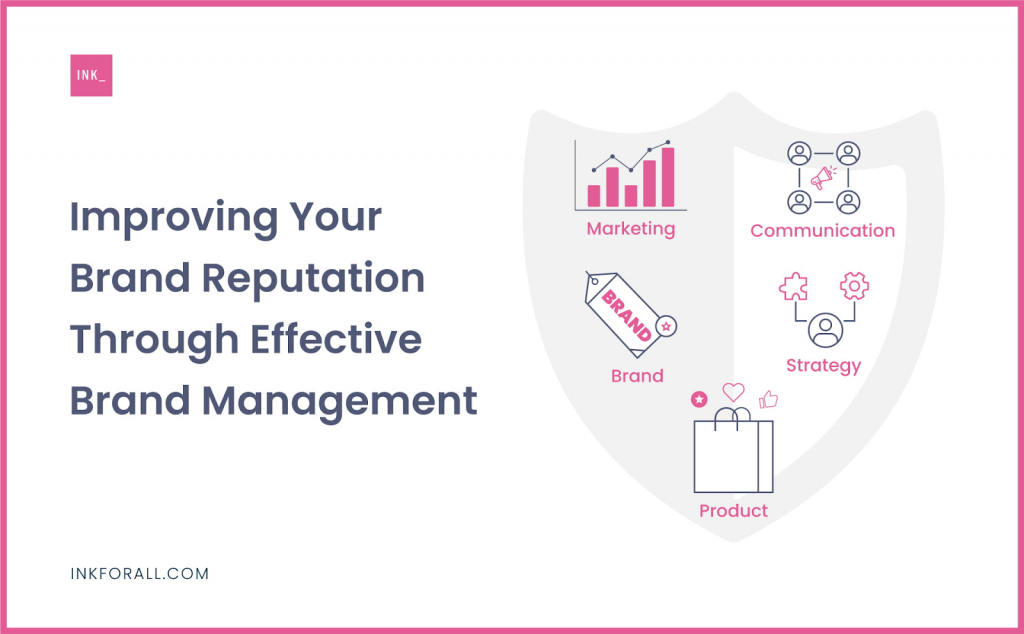 Working with other businesses can also position you as a thought leader and show you are a valuable brand among many similar businesses. The value coming from your solutions that were noticed by other professionals is a key to not only retaining existing customers but getting new ones onto the app/site.
SaaS Marketing Benefits
SaaS is based on its marketing, and the examples we will show you in the later part of this article clearly show that utilizing some of the top SaaS marketing strategies can help you get new customers onboard. Here are some key benefits you can get thanks to a great SaaS marketing team.
Brand Awareness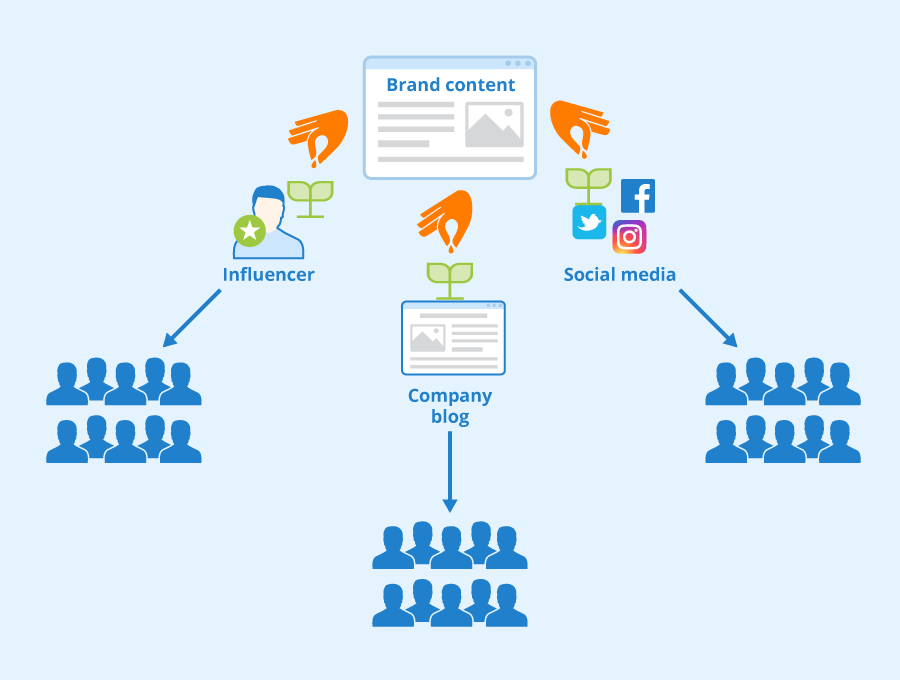 One of the critical benefits of fueling the SaaS marketing budget is the brand recognition aspect. If you think about any subscription-based service regarding music platforms, you always think of Spotify, YouTube, maybe Tidal, or Apple Music. There are many other companies out there that can have even better solutions, but you will never hear from them as they have no brand recognition. People tend to buy what they know, so be sure to implement some good SaaS growth strategy to let the people know what you're all about.
Customer Acquisition and Retention
Marketing is key when it comes to getting new customers in basically any business. Sometimes you just need to present the benefits of your SaaS solution so that they can get on the bandwagon with other subscribers. Be sure to focus on those new clients and keep an eye on the existing ones. Essentially, they are still paying you a monthly or weekly subscription, so keeping them happy is essential to SaaS marketing. Long-term loyalty goes hand in hand with lead generation efforts, especially with a well-crafted referral program. Remember that people check SaaS review sites a lot, so bring your A-game!
Financial Benefits
Next, we have the financial benefits, which are pretty much self-explanatory in our opinion. If you market your product, more people will know about it and want to buy it. Getting more customers or keeping the existing ones with even better subscriptions is key to growing the SaaS company and earning money simultaneously.
Ability to Stand Out
And finally – marketing is all about showcasing the product, and in the competitive SaaS landscape – it's the best thing you can do. Most famous companies utilize their marketing strategies to differentiate themselves from the competition, as this is the only way people would even stop and consider using your service. Be sure to keep that in mind, and you will get tons of subscribers in no time!
SaaS Marketing Strategies
So, now that we know more about SaaS Marketing as a concept, it's time to get into details on what exactly SaaS marketing strategies are. How to get to the buyer persona? How to convert leads into subscribers? What is the content strategy you need to utilize to increase brand awareness? Well, here are a few tips on how to gain customers with SaaS business marketing strategies.
Define Your Target Audience
Effective SaaS marketing strategies must start with a very specific analysis of your buyer persona. You will be sending many marketing messages, which will differ based on the potential SaaS customer demographic, age, or any other factors that can be important in your particular case. Remember to tailor your marketing decisions to the prospective client, not the world forum.
SEO Best Practices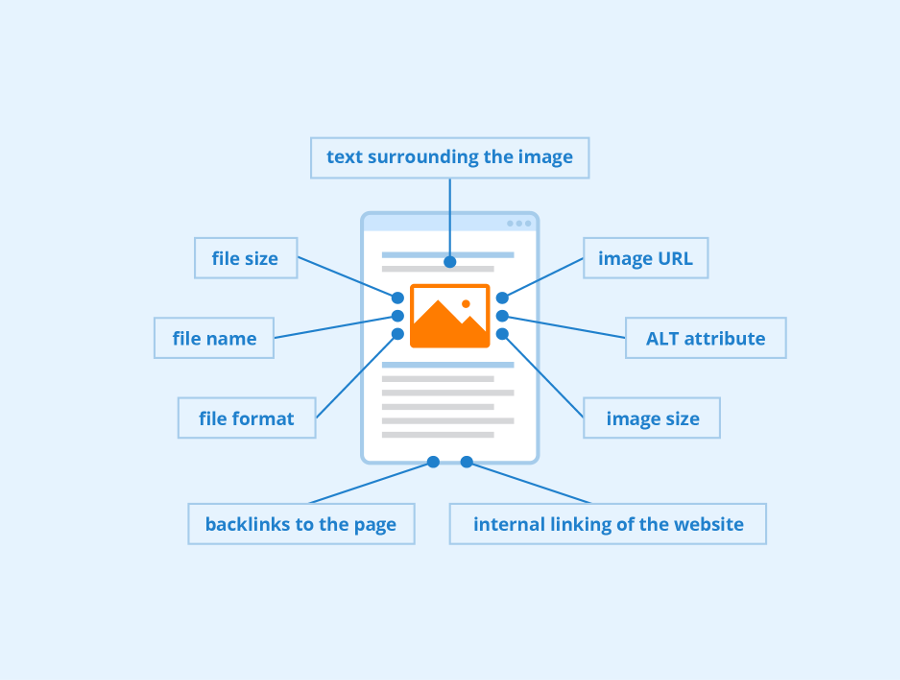 One of the best ways of getting organic search is utilizing good SEO practices for your SaaS product. If you can target keywords effectively, you will not have to spend much money on ad campaigns and wait for the paid traffic. People make decisions with a simple Google search (rarely other search engines), so if you want to target customers efficiently – here are some tips on how to do it.
On-Page SEO
Do your homework regarding on-page SEO practices. Those would mean optimizing your website by incorporating the relevant keywords into the meta description and your content, using headings, and modifying URLs. All those elements contribute to your SERP (Search Engine Result Page) ranking, so keep that in mind.
Keyword Research
The first thing you need to do when implementing a good SEO strategy is to conduct thorough keyword research. That will help you to find out the relevant searches regarding your business model and identify any pain points of your customer. Then, be sure to optimize your content accordingly by including those keywords in places where necessary, especially in the content. Remember that Search Engine Optimization is not done overnight, so the organic traffic may take some time to reach you.
Quality Content
The most important thing many companies forget about when it comes to good SEO practices is that it's all about the content in the end. Be sure to create valuable, quality materials you put out that people will want to read, not just spiked with keyword nonsense that no one cares about. Google penalizes those practices, and you can have some upswings by "playing the algorithm," but you will fail miserably in the end. Additionally, creating high-quality content can help you better connect to your audience and become a thought leader in the particular SaaS industry.
Technical SEO
Next up, we have all the technical SEO practices you should remember. Those would be all the elements you can change in your website/mobile app regarding how smooth it is running and how intuitive the UI/UX is. For example, Google uses crawlers to understand what exactly your website is all about. So, you can show them an XML map so they can better understand and rank your website.
Local SEO
Additionally, if your SaaS company is geo-restricted or has some stake in the region you are working in – optimizing for local search can bring you some great benefits. Especially if done with the business profiles on Google My Business. Be sure to add the location, working hours, how to find support for your website, and some location-specific keywords to your content/site.
User Experience/User Interface
Ensure all website elements are easy to navigate and optimized. The most detrimental outcome is when numerous visitors access your website but fail to engage due to freezing or navigation issues. And remember – word of mouth can do some damage, and when people start to talk about how the website is essentially unusable, they will quickly stop going there.
Analytics and Tracking
Data-driven decisions are essential for running a successful SaaS business. That said, use the analytics tools that can help you track your SEO performance, such as Google Analytics.
Social Media Marketing
Another big thing regarding the SaaS marketing strategy is social media platforms. Utilizing those can get you far when marketing your business and services. Millions of potential customers are there every single second, so it's just too big of a market to forget about it. When it comes to social media, though, be consistent and engaging.
Find your social media – When starting with social media marketing, the critical element is to determine which social media platforms are being used by your target audience.
Create high-value content – the worst thing you can do is get on SM and post something non-engaging and lazy. Create content that appeals to your buyers persona. See the latest trends on the social media of your choosing and use them to your benefit.
Engage – additionally, be sure to be an active community member. Respond to comments, ask questions, and create a community around your brand, as people will refer to you as a thought leader and an expert in the field.
Work with social media influencers – getting some big influencers on board with your company is a good strategy for growth. We have seen it with all the VPN services that flooded the online influencers world, and everyone had a brand deal with those companie. Thanks to those efforts, VPN services were able to reach their target market.
Targeted Ads – and – be sure not to skip the paid ads for your product. Social Media companies allow you to specifically target specific demographics, which can be of great benefit when it comes to growing your brand. Even for a smaller amount, you can get twice as much of a reach as you would organically get.
Content Marketing
Moving on, let's delve into the realm of content marketing. While SaaS companies may already be involved in content development, it remains a crucial aspect of their growth. By crafting compelling blog posts, engaging videos, and informative webinars, you can effectively establish connections with your target audience and educate them about your exceptional product offering.
Freemium Model
It's a critical element for many SaaS companies. Presenting demos of the products to potential customers, or some trial versions, can influence the outlook of the company as a whole. Be sure to create a compelling narrative on what kind of product you sell and present some of it to the audience. People who get hooked on a freemium model oftentimes stay with the service, because they get used to it.
Partnerships
Another critical aspect of SaaS marketing is the partnerships you are getting yourself into. Especially when it comes to B2B SaaS relationships. For example, there are many businesses working with brands like SurferSEO to optimize their SEO content marketing strategy. If you want to grow, look for some market-savvy partners that could help you grow.
Customer Success
Another big thing about customer lifetime value is ensuring their success. It has often been proven that if people are making some good products using your subscription service, they will continue to use it and refer it to other customers. So, promote success stories, create giveaways, and encourage people to create a community around your service.
Email Marketing
And finally – email marketing is still a thing, so be sure to utilize those in your campaign. You can do it through a newsletter or other ways – the choice is yours!
SaaS Marketing – Challenges
However, it's important to acknowledge that marketing SaaS services can be a challenging endeavor. To ensure a steady stream of satisfied customers, it is crucial to address these challenges promptly and effectively. Here are some of the most common SaaS marketing challenges you may encounter.
Enormous Competition
The biggest challenge is the amount of competition you will be dealing with, especially if you are in a saturated market, like video games, office/business tools, etc. Standing out is tricky, but with good SaaS pricing strategies and marketing, you can overcome it in no time.
Great Acquisition Costs
Additionally, SaaS companies face substantial acquisition costs. Building an infrastructure from scratch, establishing a customer service department to address issues, implementing robust financial systems, and managing departments such as IT and marketing can be an extensive and resource-intensive undertaking.
Changing Technology
Everything is constantly changing, and your solution can be outdone in a matter of internet minutes. We have seen this repeatedly, probably most noticeably with the Office package. In the early days of the internet, it was one of the few things you just needed to buy for your computer. Nowadays, with free alternatives, like Google Docs, Microsoft had to change its SaaS strategy to adapt to the circumstances. SaaS marketers need to consider that.
Customer Retention
Additionally, you need to constantly keep the customers happy so that they will renew their subscriptions, and that can pose an additional challenge. Reducing the churn rate is essential when running a successful SaaS business, and keeping it exciting and profitable for the customers can sometimes be challenging.
Data Privacy
Another big thing, especially in current situations, is data privacy. Companies have to hire staff members only to keep the sensitive information about the customers private. In this day and age, it can be a real problem, especially with all the leaks happening everywhere, and believe us – if you leak the personal information of your customers, they will not come back.
Adapting to Market
And finally – adapting to the market can also be challenging, especially for small SaaS businesses. Changing with different times and customer expectations can not only be problematic but also – rather expensive.
SaaS Marketing Examples
Nevertheless, there are some great success stories regarding successful SaaS companies. Those examples prove that you can stand out in the crowd with the right marketing tools and build a loyal user base. Here are some of the best examples of SaaS marketing.
HubSpot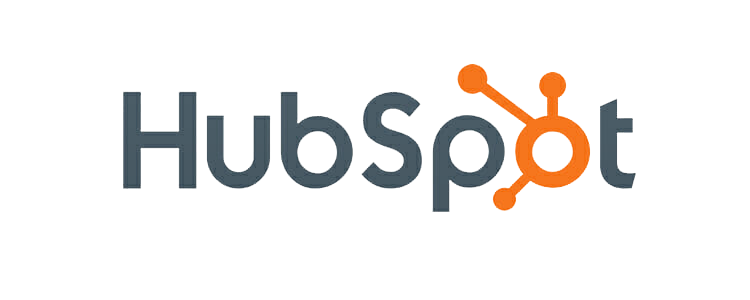 First up on our list is HubSpot. The main leverage – is content marketing. HubSpot builds a strong presence in the market by creating excellent content materials for people to use, with webinars, blogs, etc. That way, when people started googling "How to X," HubSpot emerged. They were able to generate leads that later turned into paying customers.
Dropbox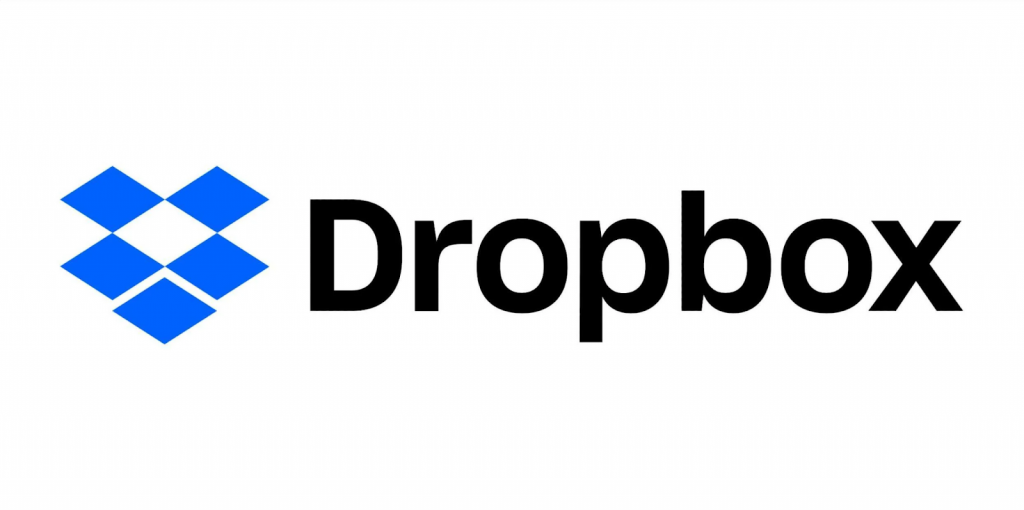 Another big SaaS company with a unique strategy is Dropbox. In this case, it was all about referral marketing strategy. Dropbox gave everyone extra space in their storage for referring their services to others. Thanks to that, they gained many qualified leads that became customers, as they got a more significant amount of data for a similar price as competitors.
Canva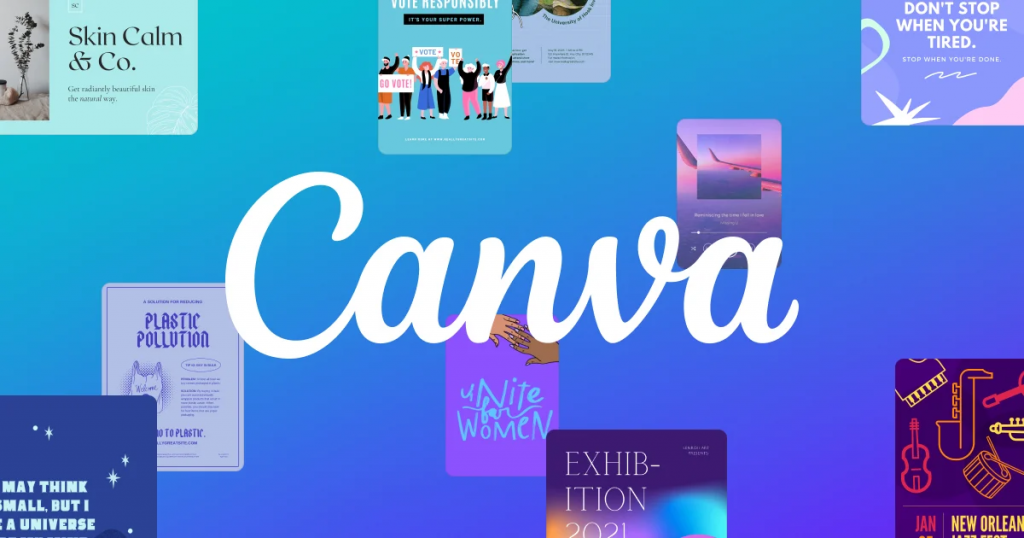 The next project on our list is Canva. It's the combination of a freemium model plus content marketing. In the case of Canva, users loved the free version with templates and design resources while also having the ability to gain access to more advanced features. That way, they were able to create a pretty advanced user database that is growing today.
Slack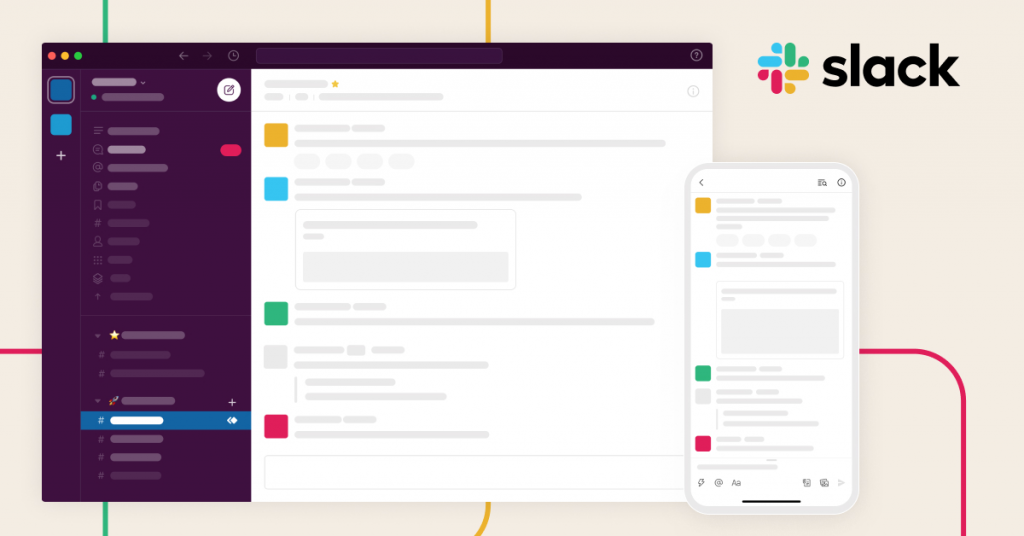 Slack is another excellent example of a good SaaS marketing strategy, especially with the combination of freemium tools, content marketing with some great solutions for the office space, and – word-to-mouth marketing. Nowadays, it's one of the most popular business communicators on the market.
SaaS Marketing Strategy – Conclusion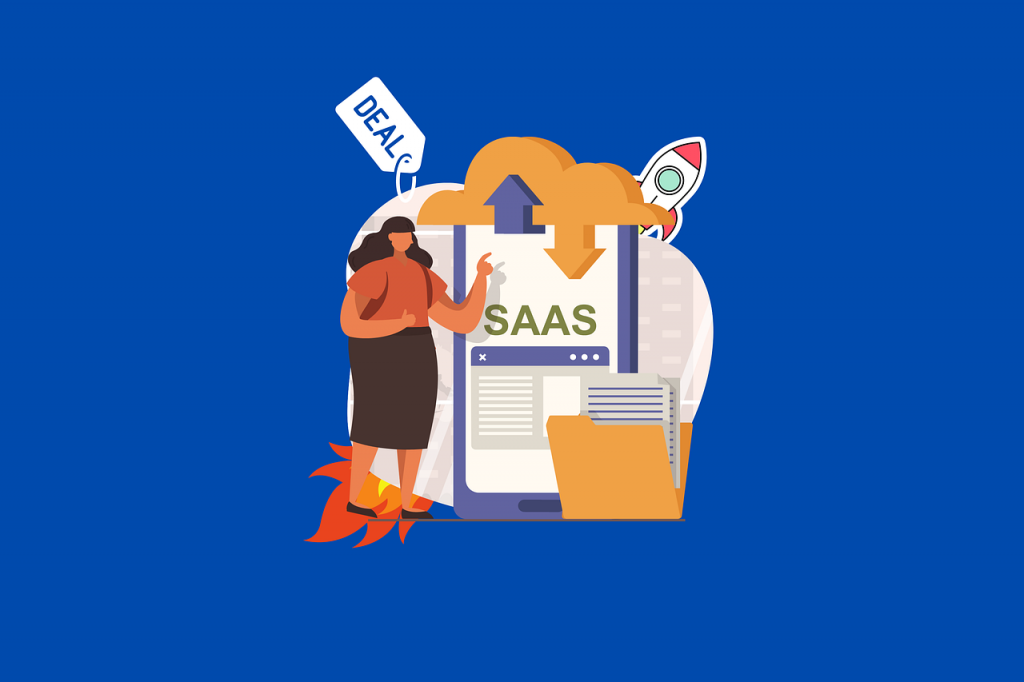 The world of SaaS is fascinating and comprehensive. It's one of the biggest growing industries in the world, with hundreds of companies sprawling out of nowhere across the globe. Marketing is an excellent way of getting those people interested in your service. More website visitors mean more leads generated and customer lifetime enhancement. With ongoing optimization, you can gain enough organic search traffic that you will not even have to pay for Google ads, especially with some good influencer marketing or SaaS referral program.
Of course, traditional marketing methods still work; the only thing to remember is if the customer acquisition cost can keep up with the prices. If you want to do some good marketing SaaS, you need to get targeted content in multiple marketing channels with some market research background in your pocket.
Additionally, remember to listen to your audience, as you may gain valuable insights into the customer journey and implement them in your content marketing strategy. Using social media pages is another big thing regarding targeted content, as it is a still-growing market full of possibilities.
Also, remember that customer loyalty is critical for those companies, so include that in your marketing materials. Do some customer research to acquire more of them and keep the ones you have.
Thanks so much for checking this article. Check out other ones on our site. We are sure that you will enjoy them. Stay safe, and we will see you in the next one!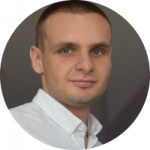 SEO specialist with over six years of professional experience. A/B test and Data-Driven SEO enthusiast. In his work, he focuses on the development and implementation of a strategy that achieves predetermined, specific goals. Privately, a fan of mountain biking.