Everybody loves playing video games, and there are hundreds of titles being released every day, whether console or mobile games. With this comes the necessity of a good marketing strategy to make your game known among the competition.
However, video game marketing is challenging, primarily due to the need to deliver the precise type of content that resonates with the discerning nature of gamers. As an inherently selective audience, gamers have specific preferences and expectations, making it crucial for marketers to thoroughly understand their target audience in order to create compelling campaigns that capture their attention.
In this article, we will show you the importance of a solid marketing strategy for your games and some strategies often implemented by marketing professionals. Follow each step carefully to ensure the best results from your marketing campaign for console games or any other platform.
Table of Contents
The Importance of Marketing in the Video Game Industry
Developers and indie creators are hiring publishers and professionals to do the marketing jobs for their titles. There are numerous campaigns that go from hiring gaming influencers to test the product to outdoor activities with official artwork.
These efforts are not just created because of hype or to remind the gaming community of the launch date. As we mentioned earlier, hundreds of titles are released daily among the multiple gaming platforms available.
With good marketing actions and communication skills, it becomes easier to make your title known among players. But more than producing promotional videos or hiring a marketing professional to create posts for Twitter, your strategy must be aligned with your objectives.
Moreover, marketing for the gaming industry becomes vital for generating hype and convincing players to try the title. Many companies work with pre-orders and kickstarters to gather the revenue necessary to complete the title.
The marketing action built for it can be the decisive factor between being able to achieve the goal or not having enough resources to keep the project moving on. It is a crucial tool not only for gaining visibility, but also for increasing the chances of a high profit with sales.
Why Marketing Video Games Requires Special Care
When seeking a video game marketer or publisher to develop a strategy for your game, you'll encounter several important considerations. These include the gaming platform of choice and the target audience's average age, among other factors, all of which play a vital role in crafting an effective marketing plan.
Game marketing requires careful planning due to these multiple factors and the vast range of possibilities in terms of content and format. It is crucial to align every aspect of your project and marketing techniques with your intended audience and primary campaign objectives. While the goal may often be to boost sales, it's important to note that video game marketing serves multiple purposes for companies beyond just increasing revenue.
Digital Marketing x Physical Marketing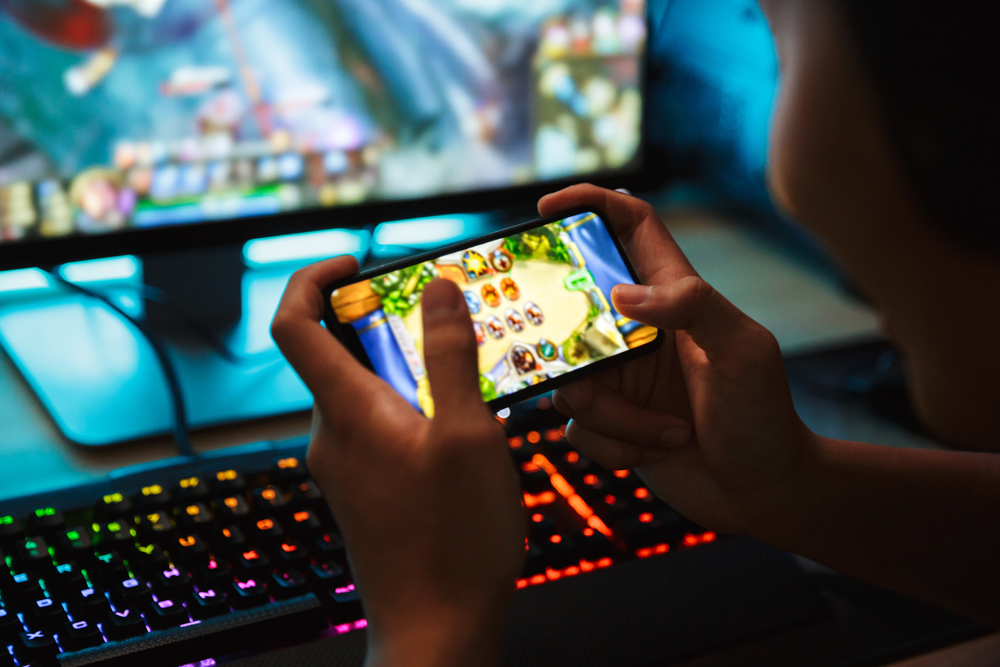 Since video games are digital products, many people think digital marketing is the only way to go when promoting these products. But this is not true.
There are multiple cases where physical marketing for video games generated enormous hype because of the creative solution to integrate these games and their message into the real world.
One of the most recent examples is the pre-launch event of Diablo 4, with multiple influencers that played the game. The entire event was built to make the guests feel like they were in a real dungeon of the game. Every corner was designed to replicate scenarios from the title, like rooms where they could interact with enormous statues of Lilith.
More than the method and platform where you'll concentrate your efforts, you should consider what message you want to transmit and who you want to reach.
For example, if you create mobile gaming marketing strategies, your efforts will likely work with digital marketing. This happens because it is the place where most of your audience is located, and they are constantly using their mobile devices for entertainment, making it easier for the content to reach them. On the other hand, console and PC games have a strong digital presence but also like to create physical events for their marketing.
We have seen examples of this with games like Horizon: Forbidden West, where Sony created multiple statues in different countries to promote the game. People that didn't know about the game were amazed by the art pieces and started looking for information about it.
Most Used Content Formats for Video Game Marketing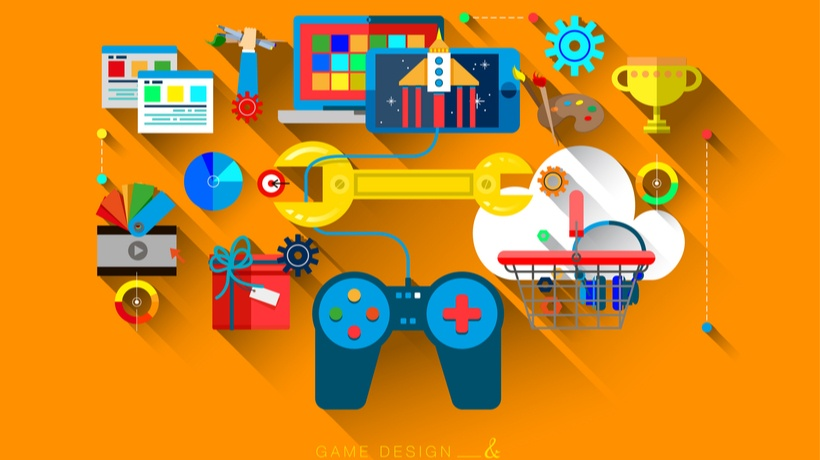 Let's explore some of the most commonly used content formats in video game marketing. Take a closer look at each format and consider your specific objectives before deciding on which one to utilize.
Along with the listed ones, you can use various other formats for your campaign. The world of video games allows you to use multiple ideas to communicate your message effectively. Regardless of which one you choose, the key element is to align the strategy with your objective and the message you want to spread.
Here are some of the most used formats:
Video Content
Video marketing has always been one of the industry's favorites since you have total control over what you want people to see about your game and when. It is relatively easy to produce and has a low cost since it can be uploaded to multiple platforms, like YouTube.
There you'll have total control of the metrics and can quickly evaluate the performance of your content. Moreover, the comment section is a valuable source of your audience's opinions on the game. The video content can be a teaser, gameplay, CG trailer, or anything regarding the game you want to show.
A well-produced trailer can sway players into purchasing your game. Almost all new games launch multiple videos before releasing the title to show the production quality and generate excitement and anticipation around the game.
SEO Marketing
SEO is of utmost importance for gaming companies as it significantly boosts online visibility, brand awareness, and drives targeted traffic to their websites.
Take, for instance, a football game developed by a gaming company. By optimizing the website for topically-related keywords and search terms, the company can ensure that its website appears prominently in search results when users seek alternatives to the most popular football games available. This increased online visibility allows the gaming company to capture the attention of potential customers who are actively searching for a new gaming experience.
Moreover, by consistently ranking well in search results, the company builds brand awareness, establishing itself as a credible and sought-after provider in the gaming industry. The targeted traffic attracted through SEO efforts has a higher likelihood of converting into loyal customers, thereby enhancing the company's success and profitability.
Demo
One of the best ways to convince players to buy a game is by creating a free demo experience. This can be done whether you have a gaming app for mobile devices or a game for any other platform.
By having a demo available, the players can experience what the game offers and if it is what they want. Players are more likely to buy the game after trying it than only by watching gameplay trailers and teasers.
The demo can either be a vertical slice, showing the game's main mechanics and essence. But it can also be something that won't be available in the final product but contain the same environment and gameplay.
Influencer Marketing
Another great tactic companies use is sending early access keys to specific gaming influencers to try the game, whether in a live stream or recorded video. This way, you'll expose the title to many people at a meager cost.
Some public figures will try it for free, but others might charge to play the title live. The decision to pay for it is up to you. It is an excellent opportunity to increase your game's visibility and show it to the new public.
Also, don't forget to choose a streamer or content creator that has an audience close to your target audience. This increases the chance of a successful game marketing action.
Special and Launch Events
Launch events are a great example of how physical marketing can be effective and complement a solid online presence. When organizing these events, gaming companies commonly invite a large number of influencers.
They do this to produce posts and other marketing materials and encourage influencers to play the game when launched. The companies can also do tickets giveaway to the event for the open audience.
Along with the launch events, there are also special gaming expos throughout the year that can be an attractive marketing plan. These events allow the brand to create unique selling points and reach a much more diverse audience.
It is important that the game room follows the brand identity and makes people feel inside the title. These rooms can also feature unique experiences, like a virtual reality mini-game, to encourage the target audiences to visit the selling point.
Content Marketing
Content marketing is one of the most traditional types of marketing, and also one of the most effective ones. Finding the right partnerships and producing content like guest blogging and posts for your platforms is always effective for the gaming market.
The content creation goes far beyond Instagram posts and TikTok videos. Any personalized content created for your brand can be considered content marketing. They can go from blog posts to how-to-guides, for example.
Moreover, using various channels is crucial due to variations in individual preferences of gamers. Similarly to diverse console choices for gaming, players also have a different taste regarding content marketing – someone may favor reading blog articles over watching videos.
Tips to Create a Quality Marketing Campaign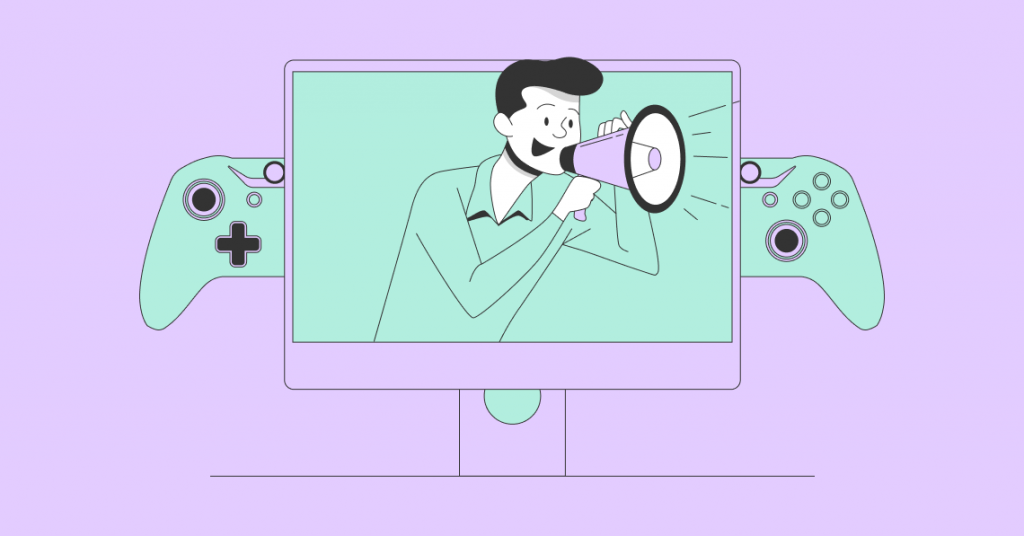 Now that you know the main content formats the gaming industry uses, it is time to see how you can do quality marketing for your video game launch. Follow these tips to ensure the best results that will help not only the promoted title but also your personal brand to grow.
Here is what you must do:
Choose Your Main Objective
Before taking action or deciding on the platform, you must understand what you want to achieve with the marketing strategy. Most companies aim to increase sales volume and sell pre-orders, but there are also other goals when doing marketing campaigns, like raising awareness of a cause defended by the company or generating hype around an upcoming release.
This objective will be the base for all the following decisions, and your whole strategy must be aligned with it. When writing down your goal, make sure to choose something challenging but possible to achieve. If you choose almost impossible objectives, you might not achieve them on time, and it can be frustrating for the video game marketer and the entire company.
Choose the Platform Based on Your Target Audience
You can have the best idea in the world, but if the platform chosen for its execution is not aligned with your audience, it won't have the desired results. Think about where your audience is and what platforms they access the most.
If you don't know these answers, you can do specific research to understand them better. Once you have the answer, you'll know which platforms have the higher chances of achieving the users.
Why Hiring a Specialized Company Is Better for Your Marketing Campaign
We know that many companies choose to hantle their marketing on their own, but hiring a specialized video game marketer can be the best investment to make. By leaving this task to a professional, you can expect multiple benefits.
As a specialized agency exclusively focused on the gaming industry, we deeply understand the unique challenges and opportunities within this niche. By joining forces with GamerSEO, you gain access to an extensive network of gaming influencers, streamers, and content creators who can help generate buzz and increase visibility for your game or gaming-related product.
Thanks to expertise in optimizing online presence, crafting tailored marketing strategies, and leveraging the power of social media, your game will reach the right audience at the right time.
With GamerSEO as your marketing partner, you can expect enhanced brand recognition, increased user acquisition, and, ultimately, greater success for your gaming product.
Time to Start Marketing Your Games

Working on a game project can sometimes lead to challenging marketing strategies. However, there are various options when it comes to platforms and types of action to execute.
Each endeavor will have a different impact on your audience, and you should approach it based on the campaign's objective. The more consistent your activities get, the more likely you are to reach the stipulated goals.
The best way to achieve your marketing objectives is to hire specialized companies to do the execution. At GamerSEO, the professionals know how to put your project in front of people who may fall in love with it.
Now that you know everything you need, it is time to start marketing your game. Follow the steps, and you'll definitely have your title hyped by the community.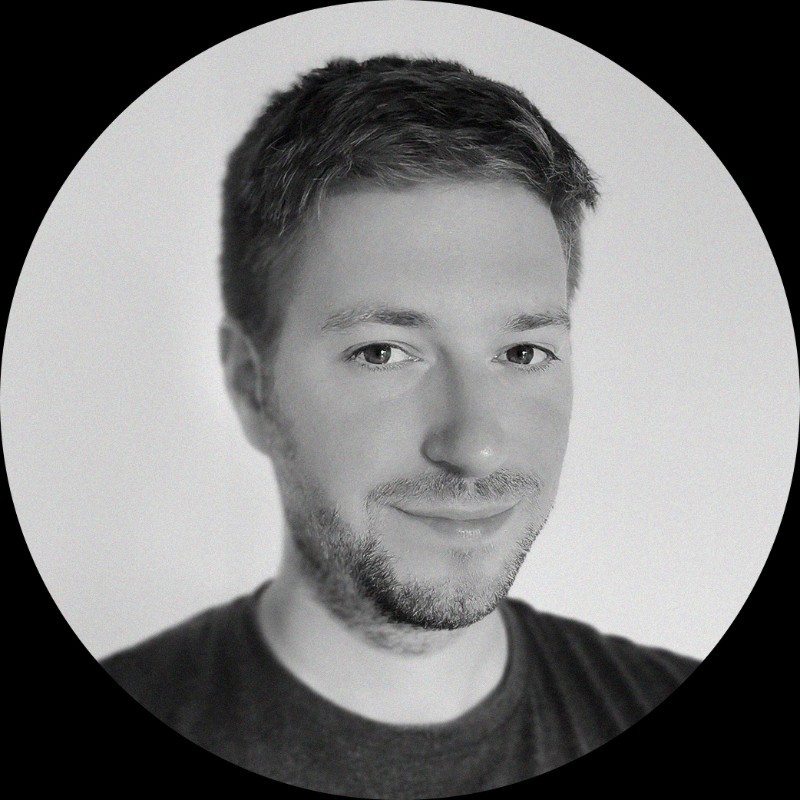 A PPC specialist who started with organic social media. For several years, the core of his activities are:- Google Ads, Microsoft Ads, Meta Ads, TikTok Ads, Twitter Ads,  Linkedin Ads. He has led campaigns with a global reach, e.g. for FootballTeam, G2A, ETOTO, as well as many smaller campaigns in the sports, construction and financial industries. Has full focus on ROAS. Privately, a fan of football, history of wars and Star Wars.